Sylvester Stallone called Bobby Deol 'very talented' in promotional tweet for Race 3 — except he was referring to Salman Khan
Sylvester Stallone wished Salman Khan luck for Race 3 — with an image of Bobby Deol. Don't be surprised to see DJ Bobby 'Nayyo Nayyo' his way through to Creed 2.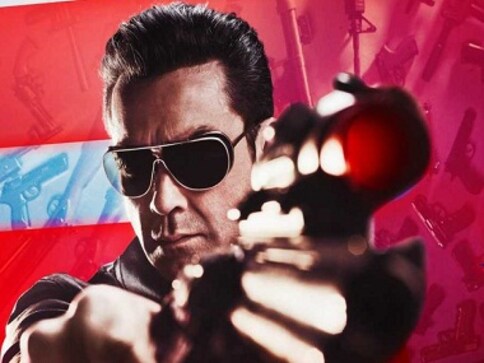 Sylvester Stallone just called Bobby Deol 'very talented'. Except that he was talking about Salman Khan. Oops!
Stallone tweeted on Thursday wishing luck to Salman for his next, Remo D'Souza's action thriller Race 3. However, for reasons best known to him (or his marketing team), he linked that tweet to the first look of Bobby Deol from Race 3. 
The very best wishes to very talented film hero SALMAN KHAN For his next film RACE 3… https://t.co/hNAFDzzuW1 — Sylvester Stallone (@TheSlyStallone) March 21, 2018
This is an eerie reminder of when a Delhi pub promoted one of their 'special nights' with a picture of DJ Bobby Deol. Garam Dharam's lesser garam launda later admitted that he only consented to let the marketing team of that pub to use his picture to promote their show. Little did he know that he became an overnight rage, with millennials shaking a leg (and a lot else) on 'Naiyyo Naiyyo', his evergreen track from Abbas-Mustan's 1998 film Soldier.
After Bobby ridiculed the pub for 'jhooth bolna' (how Preity Zinta sings on loop in 'Naiyyo Naiyyo'), nobody believed that Ashmeet Patel (who is actually a DJ since 2015) could 'take it from the top'. But then that's how the industry is — one man's gain is another man's loss. That is why Salman, who seems to have taken Bobby under his wing, would not mind his Race 3 co-star to be labelled as 'very talented' in the heads of Sylvester Stallone followers. In his defense, Stallone was merely returning Salman's favour of tweeting about the Hollywood star's upcoming production Creed 2.
While I introduce the #race3 family this week, this is something all of you should know . pic.twitter.com/Zj1xpyb3Lx

— Salman Khan (@BeingSalmanKhan) March 21, 2018
Given Bobby's suave looks that would give every Abbas-Mustan character ever a run for their money, Stallone fans may take a liking to him too. Who knows Bobby might end up 'Nayyo Nayyo-ing' his way around behind the consol in a Creed 2 cameo, something similar to John Abraham in 'Where's Your Party Tonight'.
But what would be even more fun is when Bobby replaces Tiger Shroff in the remake of Rambo or Stallone teaming up with Bobby paji and beating up a bunch of goons with uprooted hand-pumps (tribute to Sunny praah!) in Housefull 4. No, this is not much of a stretch as Stallone appeared in Housefull producer Sajid Nadiadwala's Kambakkht Ishq, doing just that with a parking meter instead of a hand-pump, rescuing Kareena Kapoor in the process.
The possibilities are endless, and not quite remote. If Stallone is also planning to hop on the inclusion rider bandwagon, he does have a young (hey, age is just a number even if that number is 49) Punjabi munda waiting to Soldier his way through the seas. Go, Bobby!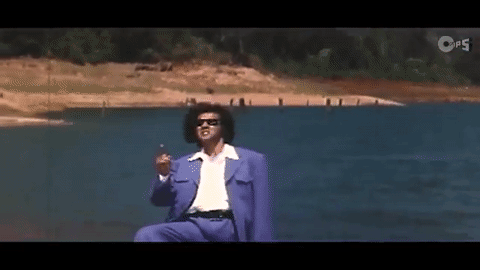 Entertainment
Ranveer Singh-starrer 83 slowly but surely crossed Rs 100 crore in 17 days. Meanwhile, owing to theatre shutdowns in my states, Dulquer Salmaan chose to postpone his Malayalam film Salute.
Entertainment
Looop Lapeta is the Hindi adaptation of Tom Tykwer's celebrated cult classic Run Lola Run
Entertainment
"Whether it's our personal life or professional life, somewhere we all have an idealised version of what we would want or desire in life. Rinku is the same, so am I.