Swara Bhasker refutes claims of cosmetic surgery: 'Guess the lesson people want me to learn is that I should not joke'
Swara Bhasker has issued a statement refuting the reports of going under the knife, claiming that she was just joking around on the sets of Entertainment Ki Raat
Controversy does not seem to leave Swara Bhasker alone. After the furore that was caused by her open letter to Sanjay Leela Bhansali over his magnum opus Padmaavat, the actor has now been pulled up for her comments on a comedy show regarding going under the knife and weight loss.
Appearing on an episode of Entertainment Ki Raat, after the show was aired on Sunday night, there were reports that Bhasker admitted to undergoing cosmetic surgery and does not like talking about her age. Since then, Bhasker has issued a statement refuting the reports, claiming that she was just joking around on the sets of the comedy show.
"I was answering questions candidly and in jest since we were on a comedy show. When asked about how I lost weight, I spoke about how I was so worried about weight loss (for her next, Veere Di Wedding) that I did everything from working out in the gym to the Keto diet to naturopathy to Fat Freezing - which is a non invasive method of spot fat reduction. I have no shame in talking about this. I'm an actor and I was working towards a role. It is my job to work towards looking and being the part I have to play. I have never undergone any kind of invasive treatment, nor any surgery. I guess the lesson people want me to 'learn' is that I should not joke or say anything in jest on camera, and self deprecating humour is a no-no. It is no wonder that celebrities never make any comments on any issue. Because as a public figure one is so easily vulnerable to spiteful slander," said Bhasker, according to a Times of India report.
Bhasker also spoke about how she believes in the principle of "My Body My Right", and clarified that she has nothing against people who have gone under the knife. Apart from "dental surgery over the years", Bhasker claims not to have undergone any kind of invasive treatment.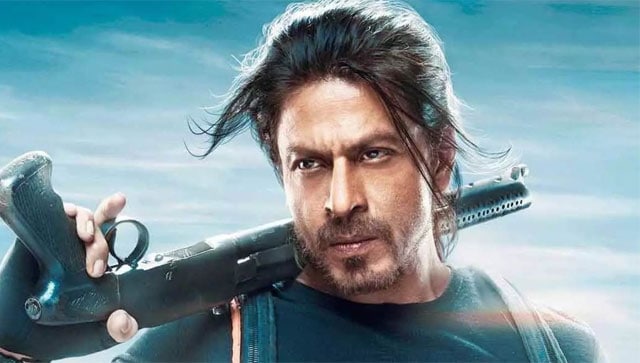 Entertainment
The BBFC shared the rating for Pathaan on its official website along with detailed rating information
Entertainment
Check some best films directed by veteran filmmaker Subhash Ghai.