Sushant Singh Rajput: 'Sachin saw me practise as MS Dhoni, his expression was priceless'
In a Firstpost exclusive, Sushant Singh Rajput talks about flaunting his physique in Raabta, MS Dhoni: The Untold Story and visiting NASA.
It is difficult to define Sushant Singh Rajput. You just cannot tell what's going on in his head by observing him or his body language. He appears nervous and fidgety yet he is confident and determined. He is restless yet he is a keen listener and never digresses from his train of thought. He seems to use all these qualities in his performances.
"All the good takes I give are those where I don't know what I did. The moment I am talking about something that is very close to me, or gives me excitement, I am fidgety, I get restless. Then, I don't know what I am doing. But at the same time, if you ask me, am I confident? Of course, I am, I can pull off a Dhoni" (laughs heartily).
Sushant will be next seen in dual roles — playing a modern day guy and an ancient warrior — in the reincarnation story Raabta. Though he doesn't believe in reincarnation, Sushant says it is the story that attracted him to Raabta.
"Reincarnation is something that I just don't believe in and until and unless it is a very very engaging story I won't do it.  But then, I also don't believe in space war movies and yet I liked Interstellar. I don't believe that animals can talk to each other but I liked Jungle Book. It is not that what you believe in and what you don't. You knew that I was not Dhoni but you paid to watch me," he says.
"If we are successful in luring the audience into the story in first 10 to 15 minutes then we are sorted. I have made sure that I use all the tools I know to create drastically and diametrically opposite characters so that there is not even an iota of similarity between these two. There are similarities vis-a-vis the script but these two characters are completely independent of each other as far as the body language, mannerisms, skills are concerned," adds Sushant.
Kriti Sanon had once called him chameleon-like; someone who can switch on and switch off with utmost ease. Explains Sushant, "We confuse between natural, spontaneous actor and method actor very frequently. There is always a method to even natural acting. If you are just confident in front of the camera and are able to memorise your lines, are you an actor? Of course, you are not an actor. You are just a confident guy who can learn lines. But if you manage to change your spontaneity from one film to another, then probably you are doing a decent enough job as an actor."
With a body of work which includes films like Kai Po Che, PK, Byomkesh Bakshi and MS Dhoni: The Untold Story, the lanky Bihar boy has transformed into a Bollywood star, whose dedication to his art is undoubtedly exemplary.  He keeps referring himself as a lower middle class guy but he knows that hard work pays off and is willing to put in the work because that is what defines him.
Similarly, talking about the preparation for MS Dhoni: The Untold Story, through which Sushant was able to transport us to the life of a man who dreamed big, he says,  "While I was preparing for cricket training, my knees turned black and blue. I could have played with a soft ball but I wanted to convince myself first. I had to play with a hard ball and whack those hard balls to sixers."
He continues, "There was this one incident that gave me immense amount of confidence just before the start of the film. I was practising at the Maharashtra Cricket Association (MCA) with Kiran More, and Sachin Tendulkar was sitting in the first row. Sachin was watching his son on the next wicket. It was last 15 minutes of my practise, I could hit the ball wherever I wanted. There were helicopter shots, and I went on hitting. I was enjoying it because I always wanted to play cricket and I could never get into my school team. Sachin walked down, he walked up to Kiran More and asked him who I was representing, because at the MCA, only the professionals who play for the state are allowed. But Kiran told him that I was an actor and I was playing Dhoni. Sachin didn't say anything but that expression on his face was priceless, it said everything."
MS Dhoni:The Untold Story was his first huge box office success but Sushant does not get swayed by the hoopla of weekend business. "No, I never needed a Dhoni just because my previous film had not done too well. Or just because everybody wanted a big film from me. I was expected to, probably, but I was not looking for it. I worked really hard for Dhoni and I had worked equally hard for Byomkesh and I enjoyed doing it but it didn't open well on Friday. Saturday-Sunday was bad, I was disappointed but by Monday morning, I was completely okay. Friday, Saturday, Sunday are not in my hand but the following Monday is."
So if something has to work for Raabta, what is it if not the actors? "There is no formula for a film's success. We only make sense in retrospection when something has happened already and only then everybody will come with their knowledge and intelligence to try and explain it. It is not cause and effect.  Effect happens and then we manufacture cause. You maintain that illusion that we know everything. Nothing guarantees nothing," he says.
"There are many many ways in which we can fail because we are already exposed to films like Interstellar, Gravity, Life... we don't have that kind of money so we have to come up with different improvisations and technology in order to convince you. With Chanda Mama Door Ke (Sushant plays an astronaut in this science fiction space film) it is the first time that I will get a firsthand experience of something I have never experienced before and I can't measure it. My friends who were with me in college wanted to go to NASA but they couldn't but I will be going there. I am not analysing whether it will contribute to my performance but yes I will get to experience it," adds Sushant.
Even as Sushant, who was part of Shiamak Davar's dance troupe, believes that it was dance that helped him communicate with people effectively, Raabta will be his first film in which he will get to show his dancing skills, and his physique as well.  Is it the demand of commercial cinema?  "No, of course, not. I think like a dancer even when I act because I started dancing before I started acting, and through dancing I started communicating with people. I still have that inability to express myself," says Sushant.
He further says, "The first character that I play in Raabta is a contemporary one. I consider myself to be a very boring person in normal life. I try to be very excited but I am not. There are few times when I am enjoying myself, and this was that exciting version of myself. So for four months I got to play that exciting version of myself and got paid for it. Second high was the flashback character.  I have played 54 characters till now, including theatre, and there was always some reference point, but in Raabta there was none."
While the actor refused to confirm his film with Balaji opposite Saif Ali Khan's daughter Sara, Sushant's other upcoming projects include Sanjay Puran Singh Chauhan's Chanda Mama Door Ke,  Tarun Mansukhani's Drive where he stars opposite Jacqueline Fernandez, and the edgy thriller based on true events, Romeo Akbar Walter (RAW) in which he plays a spy.
Find latest and upcoming tech gadgets online on Tech2 Gadgets. Get technology news, gadgets reviews & ratings. Popular gadgets including laptop, tablet and mobile specifications, features, prices, comparison.
Entertainment
Tanya Roberts' publicist confirmed that the actress, known for her role in the James Bond film A View to a Kill, was hospitalised after falling at her home.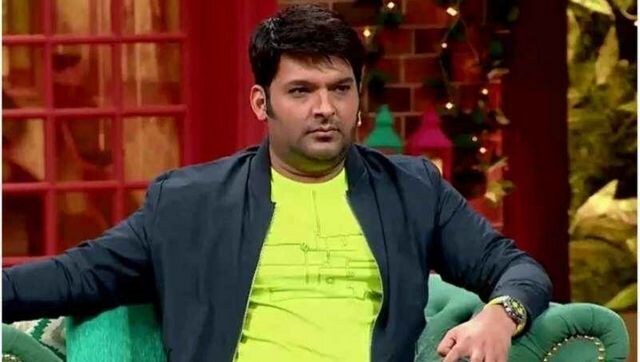 Entertainment
Though it is unclear whether Kapil Sharma's project is a comedy special, series, or film, it will premiere on Netflix in 2021.