Suriya opens up on NGK delay: Films are not crackers or sweets to release only during festivals
Suriya was the chief guest of the second season of Moviebuff Shortfilm Awards held on Saturday
Actor Suriya was the chief guest of the second season of Moviebuff Shortfilm Awards held on Saturday. When Suriya reached the stage, his fans constantly chanted 'NGK' slogan, the title of the actor's upcoming political action drama film. Originally slated to hit the screens on Diwali, the film's producers recently confirmed that they have postponed the release date.
Smiling at his fans and asking them to stop the never-ending chant, Suriya said: "Sometimes, I feel silence is the best answer. Once I heard from my industry friends that filmmaking is an easy task but making good films is like going to the battle. Making a cult film is beyond the battlefield, magic should happen here."
Despite Suriya's serious advice, the actor's fans continued making noise. "I'm only answering to your question. We are here for another event and these things do not sound good to me, you have to be polite and maintain the decorum now," said Suriya and only after that the actor's fans listened to his speech.
"As I said, when Selvaraghavan approached me with the script of NGK, we were clear that it's not going to be yet another film. When things go out of control, I have to be with my producers and directors because of the trust I have in them. I agree at this same stage I promised you that NGK will hit the screens for Diwali but now, it's not happening. My heartfelt regrets to my fans. I understand your situation and how you are finding it difficult to answer a few people. Similarly, we also have a few issues and facing it from our end. Despite all the struggle, your love keeps us all motivated. Do keep giving the positivity, love, and support to release the film on time," said Suriya.
"Bala sir once told me that films are neither crackers nor sweets to release only for festival seasons. I reiterate his take on the festival releases here," added Suriya. The actor was also in awe of young filmmakers in their early 20s who impressed audiences with their short films.
"I know that filmmakers should make thousands of decisions while making films. For example, they have to fix the title, cast, actors, technicians, and more things. I'm impressed with youngsters who, in their early 20s, are showcasing their leadership skills here. I'm a 70s kids so to entertain the current generation audiences, I have to adapt myself to their taste," said the actor.
"My advice to all the filmmakers is that they should not compromise and fake anything because the message we are handling in films will stay for years. A 150-minute film is capable enough to change one's life. My recent production venture, Kadai Kutty Singam, has encouraged farmers to proudly declare their profession in the wedding invitation. In the film market, you can sell milk and toddy so what you want to make and sell here?," asked Suriya.
Earlier, Dream Warrior Pictures, producers of NGK had confirmed that they have postponed the film from Diwali to another date. "NGK is our most prestigious project. We are humbled and overwhelmed by the support extended by all Suriya sir fans and Selvaragavan sir fans from day one. We assure you all that a great entertainer is in the making. We are working hard to achieve the best and deliver the same to you at the earliest. This may take a little longer than expected so we will be bringing it to you post-Diwali. We will soon announce the updated release plan. We sincerely thank each and every one of you for the continued love and support," read an official statement from the production house.
NGK's director Selvaraghavan also took to his Twitter page to announce that the film will not be releasing for Diwali. "My dear friends. We are so sorry about the delay.we were all working so hard but there were few things happened beyond our control. Now we will work much more harder and try to bring you a good film. As always your support means everything to us and thanks for the understanding," posted the director.
As NGK is out of Diwali battle, Vijay's political action entertainer Sarkar will have a massive release in both Tamil and Telugu.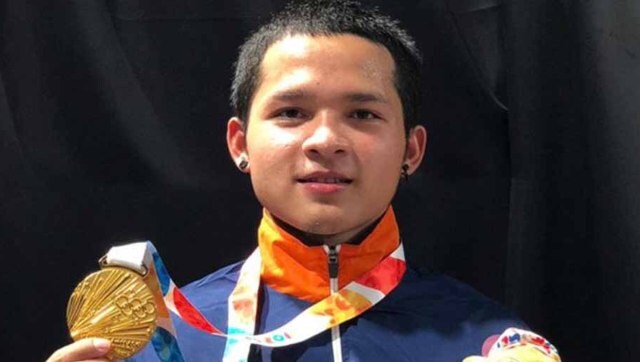 Sports
Jeremy Lalrinnunga, who was placed 22nd in the 67kg category before this event, was competing to improve his points which would help him seal an Olympic berth based on the continental quota.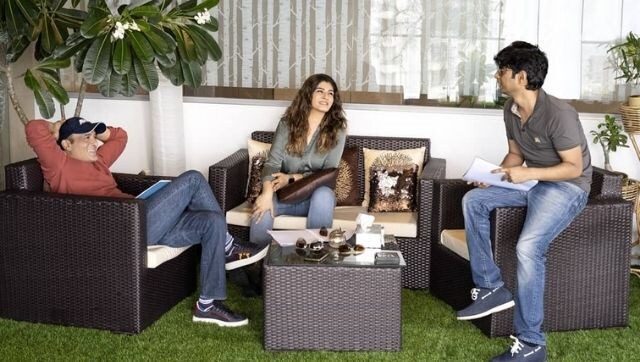 Entertainment
Legacy is scheduled to go on the floors in late 2021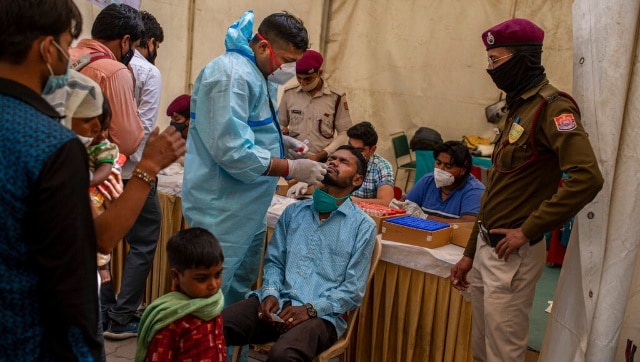 India
A division Bench of Chief Justice Vikram Nath and Justice Bhargav Karia also raised doubts over the govt's claims about the availability of beds, testing facilities, medical oxygen, and Remdesivir