Sunny Leone visits Kochi for inaugural event; police book mobile company, onlookers for blocking road
Large crowds had gathered to get a glimpse of Sunny Leone. As a result there were hour-long traffic jams and property was damaged, too.
Bollywood dancer and actress Sunny Leone recently brought life to a halt, quite literally, in Kochi, Kerala when she visited the city to inaugurate a mobile store. The event was held at MG road on Thursday, 17 August, where crowds of people gathered to get a glimpse of Leone, and social media was filled with tweets and Facebook posts put up by locals occupying entire roads.
The police has now filed a complaint against the mobile company and others present for blocking the road and traffic for hours, booking them under IPC sections 283 (obstruction in public way) and 34 (acts done by several persons in furtherance of common intention), reports Indian Express. They said that they faced difficulties while managing the crowd; they did not anticipate so many people to throng the location, reports Deccan Chronicle.
The central police added that fines would be imposed on those who were found guilty of parking unauthorised vehicles. It is also reported that the crowds caused much damage to property, while buses were climbed on top of to get an aerial view, two-wheelers were damaged by the crowds on the street. The barricades put up by the Kochi Metro as a part of the beautification process were uprooted.
Sunny Leone herself put up several tweets describing the response she received in Kochi.
This is a unbelievable video. Geez. How did I manage getting out of the car lol. https://t.co/5YmQMQVttt

— Sunny Leone (@SunnyLeone) August 17, 2017
Hi! Photography by the most amazing @tomas_moucka truely knows how to capture a moment in time. #kochi #fone4 pic.twitter.com/qtqOjqdK10

— Sunny Leone (@SunnyLeone) August 17, 2017
So out of all the photos, this one takes the cake!! Lol so many captions I want to write but don't know where to begin. So darn cute! pic.twitter.com/oF5cmrBSc3 — Sunny Leone (@SunnyLeone) August 17, 2017
This is hilarious. I'm still in shock at how many people came out today! Love!! https://t.co/H1WhAmWqJM — Sunny Leone (@SunnyLeone) August 17, 2017
India
Kerala faces two big challenges: the large number of people listed on our employment exchange and the return of people in bulk during the pandemic, especially from the Gulf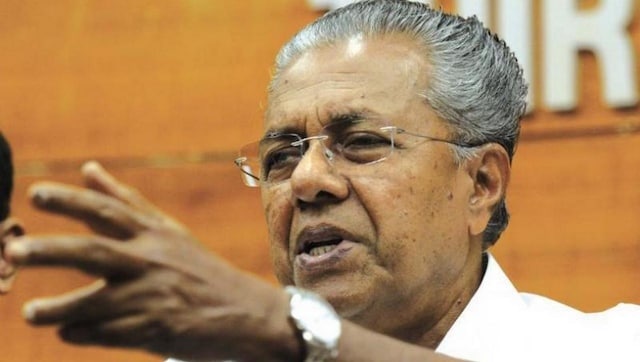 India
The application, which raised the issue related to Kerala, claimed it is shocking that in a medical emergency, the government is playing with the lives of citizens through such measures
India
The new cases were found in Thiruvananthapuram, Coimbatore, Poonathura and Sashtamangalam