Sunil Grover quits Kapil Sharma's show and allegedly won't return even if Sony doubles his fee
Kapil Sharma roped in Sunil Pal, Ehsaan Qureshi and Raju Shrivastava when Sunil Grover, Ali Asgar and Chandan Prabhakar boycotted his show.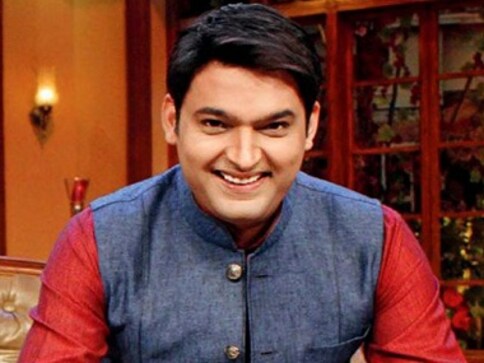 After their heated brawl last week, Sunil Grover and Kapil Sharma extended their differences to Twitter when Grover wrote a stingy note directed towards him, not mincing any words about Sharma's arrogance and lack of empathy towards his team.
Now, The Quint reports that Grover has quit The Kapil Sharma Show. He is contractually bound with Sony till 23 April, not with Sharma's show. While he will not speak more about what transpired between him and Sharma, and he will not return to the show, given Sharma's unruly conduct. The same report rubbishes rumours of Grover demanding a hike to return to The Kapil Sharma Show and states that he will not return even if Sharma offers to double his fee.
The Indian Express reports that even Ali Asgar and Chandan Prabhakar boycotted a shoot of the show on 20 March.
It was earlier reported that Sharma assaulted Grover only when he objected to him mistreating their colleagues and fellow comedians Kiku Sharda and Ali Asgar. While Sharda decided to shoot for the show, Asgar and Prabhakar gave it a miss. The Quint quotes Sharda as saying, "Kapil Sharma is a fine human being. I've been with him during the last few days…He made a mistake. He regrets it. He has apologised for it. What more can he do?"
Sharma probably saw that coming and hence roped in a new comedian to do a 10-15 minute act on Sanjay Dutt during the show featuring Vidya Balan and her co-stars from Srijit Mukherji's upcoming period drama Begum Jaan. When Sharma hosted the team of Shivam Nair's upcoming action thriller Naam Shabana on the show, he roped in veteran comedians Ehsaan Qureshi, Raju Shrivastava and Sunil Pal as substitutes, as reported by Hindustan Times.
With his core team is walking out of the show, Sharma is probably looking for other comedians, both seasoned and fresh, to form a new team. His team, barring those who boycotted, consists of Rochelle Rao, Sharda and Sumona Chakravarti. Navjot Singh Siddhu has also confirmed that he will continue to be a part of the show despite his new political commitments in the cabinet of Punjab.
However, in a complete turn around News 18 reports that neither Grover, Asgar nor Prabhakar has quit the show. It suggests that Grover and Agar had prior shooting commitments in Chandigarh and consequently could not make it to the shoot.
Since Prabhakar is an on and off part of the show, he was not required to shoot on that particular day. Thus, their absence had no relation to the recent tiff between Sharma and Grover.
Entertainment
The foundations of the two new additions to Welcome to the Blumhouse are inventive enough to distract from some sloppy construction.
Entertainment
Just because science is the core theme of a narrative, the art of telling its story is all but forgotten
Entertainment
Made of archival footage and interviews, the film on Jacques Cousteau has been compiled by double-Oscar nominee Liz Garbus.