Sunburn Festival: Hyderabad, Pune concerts in jeopardy; Telangana Congress lodges complaint
While Congress has lodged a complaint against Sunburn Festival on the grounds that it is against 'Indian culture', Pune police have raised objections too.
Former Congress MP V Hanumantha Rao has lodged a complaint against the organisers of Sunburn Festival, Hyderabad, alleging that such concerts stand against the 'Indian culture'.
Deccan Chronicle reports Rao alleged that the festival is allowing children below 15 years of age into the concert and exposing them to dance, music and cocktails which will 'spoil' them.
Congress has also demanded answers from the Government as to why these kinds of events are encouraged where drug abuse is a growing concern as the similar concerts were the centre of major controversies in Goa and Maharashtra earlier.
The News Minute reports that Rao even led a dharna at the Cyberabad Police Commissionerate demanding cancellation of permission with immediate effect. Earlier, he was also seen at the Gachibowli stadium where the event will start from Friday and had a heated conversation with the police officials over the permission issue.
The same report states that Telangana Pradesh Congress Committee (TPCC) spokesperson Addanki Dayakar alleged the government is encouraging drug culture in Hyderabad through these parties and the chief minister is aware of it. He asked why several democratic protests by the parties or students were denied but the permission for the Sunburn Festival was given.
In another setback, the Airport police in Pune on Thursday did not give permission to Sunburn as the organisers generally use high powered light beams, which are banned near the Lohegaon airport, as reported by Pune Mirror. The venue is only a kilometre away from the airport.
The same report states that the organisers were seeking permission to host the festival at Mahalaxmi Lawns which is near Lohegaon airport, a strategic airfield of the Indian Air Force. The Pune police have already banned any use of high powered light beams in the area due to the hindrance they causes to the civilian and IAF aircrafts.
Last week, the alarming pollution level in New Delhi forced one of the most popular music festivals in the country to cancel the event citing poor air quality in the capital city, as reported by the Times of India. Famous Tropical House producer, songwriter, and musician Kygo was scheduled to perform at the event on 25 November, as part of his three-city tour.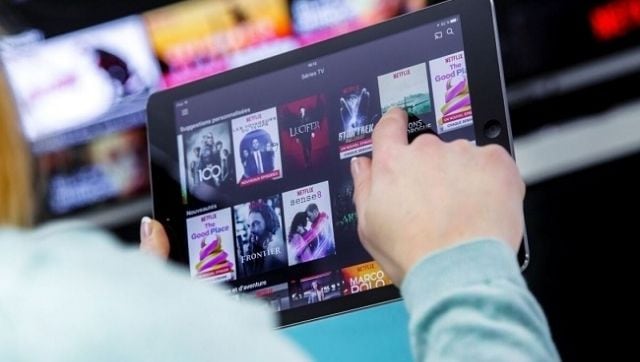 Entertainment
The recently-formed Digital Publisher Content Grievances Council currently has 14 publishers of online curated content as members, which include Amazon Prime Video, Hoichoi, Hungama, Lionsgate Play and Netflix, among others.
Entertainment
Based on The New York Times' best-selling novel. Nine Perfect Strangers will premiere exclusively on 20 August.
Entertainment
The Hong Kong government now have the power to ban films from exhibition to "prevent or suppress any act or activity endangering national security," it said in a statement.