Sumeet Vyas to play Ram Jethmalani in ALTBalaji's courtroom drama series on Nanavati case
Sumeet Vyas said that he had to undergo several look-tests before the makers were satisfied, since they did not want the look to become caricaturish
Sumeet Vyas will essay the role of Ram Jethmalani in The Verdict - State Vs Nanavati, reports DNA. The web series, which is based on the 1959 Nanavati case, also features Angad Bedi as barrister Karl Khandalavala. Confirming the news, Vyas said that he had to undergo several look-tests before the makers were satisfied, since they did not want the look to become caricaturish. Images of Ram Jethmalani during his young days were used to draw inspirations for costumes.
Jethmalani was in his 40's when the case occurred and hence, there are no audio-visual records of the lawyer at the time. Vyas drew from whatever material was available online as he has never met Ram in person. "We decided to interpret the man rather than imitate him. I noticed how he looks now and tried to analyse how he would have been decades ago," added Vyas.
Vyas also noted that Jethmalani's character was such that no one could ever give a definite opinion on him. The lawyer could neither be termed 'unfair' nor 'entirely fair', said Sumeet, and that ambiguity was what fascinated Vyas about the role.
The controversial case still intrigues people. The 10-episode courtroom drama will be mostly based on public records, newspaper articles of the time and interviews with people who knew the case.
The outcome of the trial is public knowledge but the manner in which it was reached would be something interesting for most audiences to watch. ALTBalaji's The Verdict is also set to feature theatre veterans in crucial roles.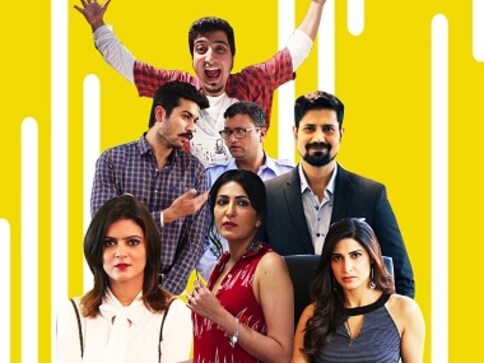 Entertainment
There is no semblance of realistic office politics in the provocative Arre web series Official CEOgiri.
Entertainment
Sumeet Vyas is on board for the second season of the web series It's Not That Simple.
Entertainment
The pre-wedding celebrations of Sumeet Vyas and Ekta Kaul began with a simple puja ceremony on Thursday.