Sultan Salman Khan and the irrelevance of a toothless, conceited NCW
But NCW's handling of the Salman Khan issue has done little else beyond generating headlines or vacuous TV debates.
Ever since that controversial 'rape' remark, Salman Khan has been laughing all the way to the bank while the National Commission for Women has been busy making itself a laughing stock.
As his movie keeps raking in unprecedented moolah, the Sultan of Bollywood in a swagger befitting the stratospheric heights of his stardom has royally snubbed the NCW, refusing to even appear before the Commission despite repeated summons — leave alone apologizing. And in a final act of insult, Salman's legal team has informed the NCW that it has no jurisdiction over such matters.
"We have cited references and informed the commission that the women's commission does not have the jurisdiction to take matter of this kind. We have not sought apology," Salman's counsel told News18 on Wednesday.
The entire episode has served to proved once again that except the members themselves who suffer from an acute case of self-importance, no one takes the toothless, ineffective, vain government body seriously.
Set up as statutory body in January 1992 under the National Commission for Women Act, 1990, the NCW has a purpose as grandiose as they come. It apparently seeks to review the Constitutional and legal safeguards for women, recommend remedial legislative measures, facilitate redressal of grievances and advise the Government on all policy matters affecting women.
Over the years and several bumblings later it is clear — never so starkly as the recent l'affaire Salman — that instead of helping women meet the challenges and providing for them a platform of support, the NCW has trivialized itself as an organization and made light of the plight that women in India face very day.
It is a sad commentary on a government body whose chairpersons — largely political appointees — occupy the pulpit to regularly fulminate on issues without having the will, jurisdiction or fiat to do anything constructive. The panel cannot bring a perceptive change in the lives of women it professes to protect, neither does it have the wherewithal to ensure that women don't get violated, don't suffer from erosion of their rights, don't become victims of trafficking, prostitution or even cyber crimes and stalking.
The point isn't that Salman didn't do anything wrong or that he was unfairly criticized in media. No matter how much success Salman's film registers at box office — and it simply shows that we don't care or even understand what normalizing of violence against women means — the fact remains that the superstar drew a pathetic analogy and played down the horrific nature of a crime against women that leaves deep physical scars and longstanding mental trauma.
But NCW's handling of the Salman issue has done little else beyond generating headlines or vacuous TV debates. By issuing repeated summons, asking Salman to apologise and making grand threats (all of which were ignored) despite lacking a legal fiat to enforce it, the panel robbed itself of the last vestiges of authority. It opened itself up to a possibility that others will use Salman's case as a precedent to similarly cock a snook at the Commission. Worse, it even seemed as if NCW's chasing of Salman was aimed more at scoring easy publicity than achieving any meaningful end.
The Commission's misadventures have got a deserved rap in the knuckles from Maneka Gandhi.
The Union women and child welfare development minister has hit out at NCW chief Lalitha Kumaramangalam, saying there was no need to give priority to the case against celebrities as there were several cases of rape pending with the panel.
There is little hope, however, that a Commission whose raison d'être is grand standing, will see reason.
Find latest and upcoming tech gadgets online on Tech2 Gadgets. Get technology news, gadgets reviews & ratings. Popular gadgets including laptop, tablet and mobile specifications, features, prices, comparison.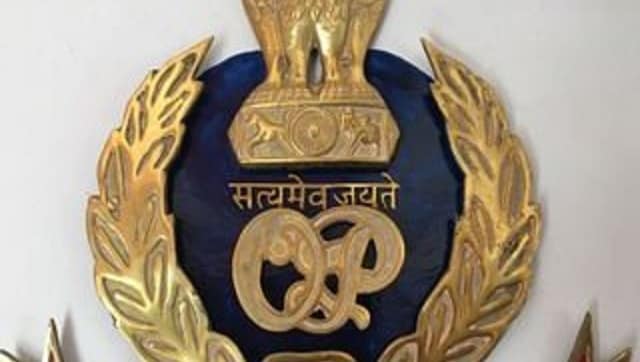 India
The survivor was raped repeatedly over a period of four months and she also got pregnant during this time. The fetus was aborted on the directions of the local inspector, one of the key accused in case.
World
Maxwell, who lived for years with Epstein, allegedly facilitated his crimes by helping him 'recruit, groom, and ultimately abuse' girls as young as 14.
India
Out of the total complaints, the highest (603) were received under the 'Right to live with dignity', which takes into account the emotional abuse of women