'Sultan' first impression: Out-and-out Salman Khan film that succumbs to second half curse
'Sultan' is an amazing attempt, but unfortunately this one remains a two-and-a-half hour long trailer.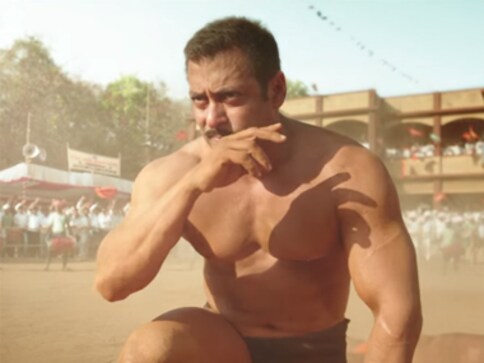 Unless you've been under a rock, you would be aware of the opening day craze every Salman Khan film sees. With Sultan releasing on Eid, this Wednesday (6 July) morning saw a lot of drama and a lot of action.
Catch our live blog here for all the updates.
Based on all the reactions, and three of our correspondents who watched Sultan first day first show at different places in Mumbai, we have a first impression review of the film.
Sultan is definitely an out-and-out Salman Khan film. In fact this is how an out-and-out Salman movie should be. But the movie is much more than that. It's not just about Salman or his flexing muscles, Sultan has an interesting story and the right amount of 'Salman-ness' to keep audiences enthralled.
Unlike other heroines in Salman films, who are either there to laugh at his jokes or dance with him, Anushka has an equally important role as Salman's partner and plays it pretty damn well. There are scenes in the film that have some problematic dialogues (read: patriarchal) however, it's easy to ignore it given the context and setting of the film.
But the main problem with Sultan is that the story is not interesting enough. Yes, bhai's films do have standards, you see. There's no doubt about Salman's following, and it's because of such clout, Sultan is all set to do really well. However, by the second half the film drags and becomes predictable. You've forgotten about the pomp and mania from the first half, and unfortunately, Sultan falls prey to the second-half curse.
Sultan is an amazing attempt, but unfortunately this one remains a two-and-a-half hour long trailer. If you're loyal to Salman, this verdict may not sway you, but if you're broke and don't have money to spend, you may as well watch the trailer on YouTube, as it covers everything.
(With inputs from Renil Abraham, Benita Chacko and Siddharth Aalambayan)
Entertainment
Actor Aahana Kumra in an interview with Firstpost mentions that the digital platforms are bringing out stories which are an integral part of our life and OTT is the present and the future of entertainment.
Entertainment
Nambi Narayanan's extraordinary story is marred by R Madhavan's average direction and superficial writing.
Entertainment
Blasted is the film you get if you try crossing The Hangover with Aliens In The Attic and Lazer Team.