Sukumar on what compelled him to make Rangasthalam and how Ram Charan took him by surprise
Rangasthalam is a very raw film, and it was a new kind of film for all of us including Ram Charan, DSP, and Rathnavelu, says director Sukumar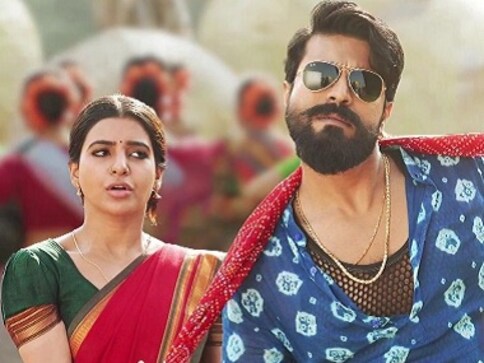 In an industry where filmmakers often find it tough to wriggle out of template-driven stories, it's hard to find someone like Sukumar.
He has the reputation of nudging the audience to work while watching his films. "His films are more like puzzles," is one of the most common statements you hear about some of his recent films like 1-Nenokkadine, Nannaku Prematho and Arya 2. Perhaps, there's some credence to the aforementioned statement when you compare his work to a bulk of the films that are made in the Telugu film industry. But that hasn't forced him to make something which doesn't have a quintessential Sukumar mark in his storytelling.
Having said that, there's no denying that he's among the very few filmmakers who is constantly trying to tinker with the 'formula'. If Arya 2 gave us a hero who is more of a grey character, 1-Nenokkadine is about a man who finds it hard to convince others that he isn't hallucinating. And in another film, 100% Love, the lead characters are driven by jealousy and ego; whereas in Nannaku Prematho, the hero pulls off a elaborate sketch that is a homage to several Hollywood con films and heist dramas.
Now, he might just change this perception about his work with his new film Rangasthalam, a rural drama set in the 1980s, starring Ram Charan, Samantha, Aadhi, and Jagapathi Babu in lead roles.
Talking about what compelled him to go back to his roots with Rangasthalam, Sukumar says, "I spent 25 years of my life in my village near Razole in East Godavari district. Some of my best memories are from the time I spent there, and I've always wanted to showcase them in my films. I think I tried that in Arya, but because of the different kinds of films I was making over the years, I haven't been able to do it in a proper way. After Nannaku Prematho, a well-wisher brought up this topic that my films tend to deviate way too much from Telugu nativity, and it was right then that I decided to make a rural drama. Moreover, I guess I got a bit bored of what I was doing (laughs)."
Although he was determined to make a rural drama, he didn't quite have a story and it took him a while to find his voice to tell his story. "In most cases, we think of a scene and go in a sequential order about what could happen next, but it wasn't so for Rangasthalam. I had a few instances in mind, but didn't know how to connect them. It was only when I thought about the climax scene that I knew I found the story. Besides, a lot of characters are inspired from people I have come across in my life, and my associates shared a lot of stories about their lives back in the village. For that matter, the attitude of our lead character Chitti Babu is inspired from my own brother," Sukumar reveals.
The lead character, Chitti Babu, who has a hearing impairment, has been essayed by Ram Charan and Rangasthalam is their first collaboration.
It turns out that in the initial round of story discussions, Ram Charan's character wasn't supposed to have a hearing impairment; however, some of Sukumar's assistants reportedly suggested that the hero should have some sort of physical disability to bring a different shade to the characterisation. And the actor had absolutely no qualms playing the role, according to the director, who says that Chitti Babu is the soul of Rangasthalam.
"I narrated the story only once to him, and we didn't really get to spend much time with each other prior to the shoot. I just told him to come to the sets with an open mind, and he surprised all of us with how well he got into the skin of character. Rangasthalam is a very raw film, and it was a new kind of film for all of us including Ram Charan, DSP, and Rathnavelu," he says.
The film was shot for almost a year, at times in the blistering heat near Rajahmundry, although majority of the scenes were also filmed in Hyderabad. Over the past few months, Rangasthalam has been in news for its production design, which was headed by Ramakrishna and Monika, who brought alive the 80s vibe in a village set right in the heart of Hyderabad. The subject of the film was an inspiration for everyone in the team and Sukumar says it has a lot to do with how pure the emotions in the story are.
"That's the thing about life in a village. Everyone is united and comes to the rescue of others when there's a need. Although they might have plenty of differences among themselves, they are very true to what they believe in whether they are good or bad. There's a lot of drama in every village and we have tried to reflect it in our film. This is what makes a rural drama like Rangasthalam so interesting. It's raw and pure in its own way," Sukumar avers, adding, "My village too was like a Rangasthalam (laughs)."
Ask him what's been the biggest difference between the life in a village today, when compared to his childhood days, he pinpoints the reason to how people communicate with each other. "Today, there are mobile phones in every nook and corner and computers, but when I was a kid, communication was a lot more direct. If you had to convey some news to a person living 20 kms away, we would pedal a cycle all the way to meet the person directly. No one does that anymore, I guess," he says.
With the film slated for release on 30 March, we can't help but wonder if he's tensed since Rangasthalam is unlike anything he has done so far. "Imagine how I'm feeling inside," the director chuckles, adding, "It's been quite a journey and I'm going to cherish it for a long time. Good thing is that Chiranjeevi saw the film and he liked it. Now, I can only pray and hope that people like our effort."
Entertainment
Thankam (Gold) is a travelogue within a police procedural, a friendship saga and a study of the human condition. It has its flaws, but its socio-cultural insights are priceless.
Entertainment
Jane Fonda wrote- "It's a combination of Indiana Jones, a serious film about imperialism, and Bollywood. I was transfixed."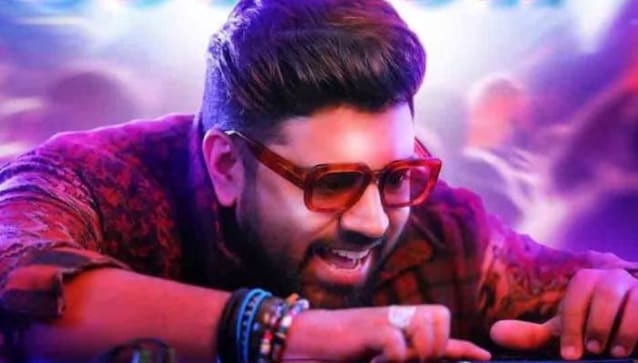 Entertainment
Saturday Night is an incurably imbecilic film which thinks friends are bonded by rowdyism. Little do they know.