Suits creator Aaron Korsh says Meghan Markle's wedding to Prince Harry 'jacked up Season 7's visibility'
Aaron Korsh also addressed Markle and Adams' exit from Suits, 'Having them both leave at the same time has allowed us to give them a happy ending.'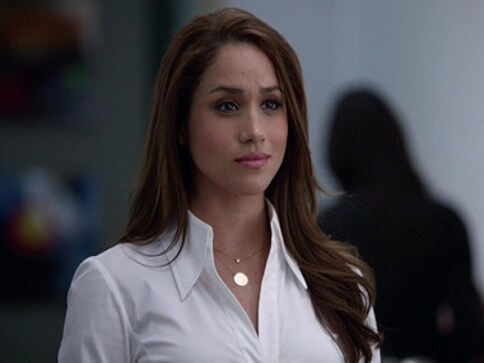 London: Actress Meghan Markle's upcoming royal wedding with Prince Harry has had a huge impact on Suits, says series creator Aaron Korsh.
"Without a doubt it's jacked up our visibility," Anypost.com quoted Korsh as saying. "All we really get is linear TV ratings and those were not affected as much by (the romance) but in terms of awareness of the show, it's exploded. Any time somebody in your cast that finds someone and falls in love is great whether they're famous or not," he added.
Suits will be back with season seven with all eyes on co-stars Markle and Patrick J Adams — both leaving the American series. The show will be back in India on Thursday on Comedy Central.
In the show, Markle, who will get married to Prince Harry on 19 May, plays lawyer Rachel Zane, who is engaged to Mike Ross (Adams). The seventh season will focus on the characters' impending wedding.
"Having them both leave at the same time has allowed us to give them a happy ending. Had one (actor) left before the other, we might not have been able to do that," said Korsh.
Entertainment
Harry and Meghan have called William a bully, they have called the King Charles a liar, they have said that the Queen just sat back and let it all happen. These are quite extraordinary allegations at the heart of the monarchy.
Entertainment
Prince Harry mentioned in his memoir Spare that he resorted to psychedelic drugs to deal with the trauma of his mother Princess Diana's death. A look at how psychedelic drugs can be dangerous.
Entertainment
Harry and Meghan are both independent minded individuals who have the gift of the gab and with the success of Netflix's Harry & Meghan and Harry's memoir Spare looks like they are going to be the next super-rich couple of Hollywood.