Suchitra Krishnamoorthy on liberation through theatre, freedom from trolls this Independence Day
Memoirs find their origin in either the urge for closure or the need for liberation. Often, the two are interlinked — as closing certain chapters of life sets one free. But last year, Suchitra Krishnamoorthy chose to not settle for closure and not limit her liberating experience to a single incident.
Three years after her autobiography Drama Queen was well received, she decided to adapt it into a play. "I was looking for content to do theatre in for quite a long time. Then I decided, why not turn my book, my life into a play instead," says Suchitra, minutes after carrying off two consecutive enactments of her play at the National Centre for Performing Arts (NCPA), Mumbai on the night of Independence Day.
It was a befitting occasion as her decision to convert her book into a script gave her a chance to liberate herself every time she decided to rewrite or update her life story. "That is the beauty of theatre. It evolves with time. Since I have written the play, I am also at the liberty to change the lines as my life changes, my perspective towards life changes."
She believes it is too early for her to settle for closure as she aspires to take Drama Queen to many more stages. "We have shows lined up in New Delhi and Bengaluru along with a few shows abroad." Given her attempt to take her story to places, she has little fear of offending people whom she has explicitly mentioned in the play.
It is rather refreshing to hear an irreverent disclaimer at the start of the play that says, "All characters in this presentation are inspired from real life. Any resemblance to a real life person is entirely deliberate." From her ex-husband Shekhar Kapur to filmmakers like Karan Johar and Ram Gopal Varma, she has not spared a single soul.
"They have all seen the play. So I am sure that they do not have any problem," she says, with a hint of mischief in her eyes balanced by the warmth of her smile. "Why would I want to offend anyone? I got prior approval from all of them. Even the voices that I have used for Ramu or Karan, I passed it through them first. The idea is to have fun."
Suchitra boasts of this license to poke fun at her fellow members of the film fraternity probably only because of her ability to crack jokes about herself. From touching on her bouts of sexual loneliness to confessions of passing out after a few glasses of wine at Bollywood parties, she has bared it all. "This unabashed honesty is an inherent part of me. I genuinely believe that there should be no embarrassment in how a person decides to live their life. It is just the way it is."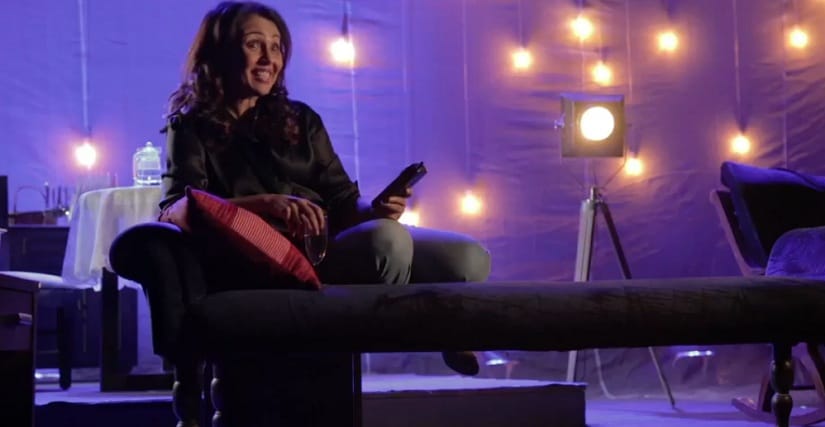 What is glaringly amiss from her play is her stance on social and religious issues. While Drama Queen is a completely personalised account, she refrains from mincing her words on her recent encounter with social media trolls. Her tweet on "forced religiosity" invited vitriol from trolls who attacked her for protesting (a la Sonu Nigam) against the morning aazan. 
Suchitra lodged a police complaint against four trolls for abusive tweets towards her. "I am at a stage of life where I am experienced so it is not going to affect me that much. But imagine, a young woman going through the same! It is disgusting to see the misogyny. I do not know why the counter to any woman's tweet is always sexual. The attack is always sexual. I could have chosen to ignore it but I wanted to show them that they cannot get away with this disgusting act."
From Ed Sheeran to Sonu Nigam, her fellow singers across the globe have quit Twitter in the past as they allowed the surround sound, laced with hatred, to get to them. But Suchitra, as is evident, chooses not to settle for closure. "It is a personal choice. But I believe that if you have signed up for a public platform like Twitter, you do invite all kinds of reactions. It is not a bed of roses. You do not do a favour to anyone by being on social media. But to each his own!"
In spite of all the hatred that surrounds her on Twitter, she has always found herself in the midst of a lot of love. "People have been kind to me. My industry has been very kind to me and my daughter," she says, smiling. As she pauses to hear the next question, her smile transports me back to her debut role of Anna, a girl next door in Kabhi Haan Kabhi Naa over 20 years ago.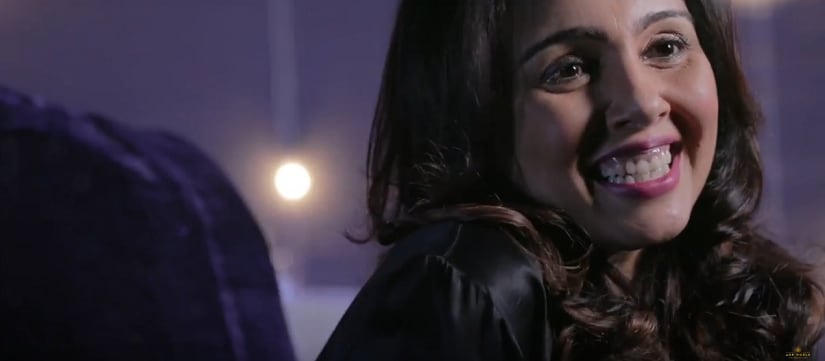 Her play offers a passing mention of how she was discouraged by her parents not to opt for a role that would demand that she dress "like a Christian girl". But history proves that she decided to live life on her own terms, and still does. As I close the interview with a 'Thank you', she stands up to write yet another scene in, and as, the Drama Queen.
All images from YouTube.
Updated Date: Aug 16, 2017 20:30 PM