Stockholm trailer: Ethan Hawke robs a bank and bonds with the hostages in this crime-comedy
Stockholm stars Ethan Hawke, Naomi Rapace, Mark Strong and Thorbjorn Harr.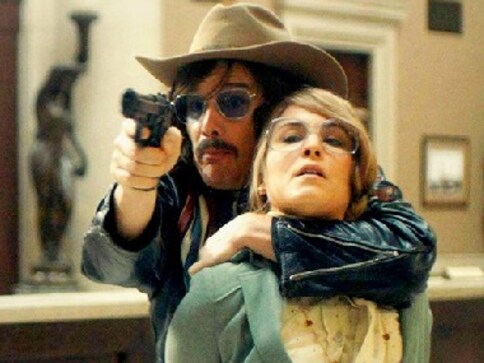 After the religious drama First Reformed, Ethan Hawke will be seen next in the dark comedy Stockholm. Inspired by a true event of a bank heist in 1973, the film is based on an incident which led to the coining of the phrase 'Stockholm Syndrome', a condition where hostages develop an emotional attachment with their captor.
Hawke plays Lars Nystrom, a Bob Dylan fan and petty criminal, who disguises himself as an American to rob a bank. He takes a few bank employees as his hostages to have his friend Gunnar (played by Mark Strong) freed from prison. He also demands  a million dollars, specifically in American currency and "a Mustang 302 like Steve McQueen had in Bullitt."
Over the course of a few days, his hostages, including a bank clerk Bianca (played by Naomi Rapace), start to bond with him. She even turns against the police and also tries to help him escape.
The film has been written and directed by Robert Budreau. Stockholm had its premiere at the Tribeca Film Festival 2018, according to Collider.
Entertainment
For all its shortcomings, Aisha is compelling in its migratory pitch. It tells of a refugee's struggle with honesty and tenderness.
Entertainment
The live video began with Jin complaining about Jungkook for not taking out time for his birthday, despite Jin being present with him on his birthday earlier this year.
Entertainment
The pop star's dog walker, Ryan Fischer, was seriously wounded in the attack and addressed the court Monday to give an impact statement, which he posted on Instagram.