Stephen Fry steps down as BAFTA Film Awards host after 12 years; replacement to be announced
Stephen Fry's replacement is set to be announced on Tuesday, on the same day that this year's BAFTA award nominees are revealed.
English comedian and writer Stephen Fry announced on Friday that he will be stepping down from his longtime emcee role at the BAFTA Film Awards.
In a statement, Fry — who has hosted the ceremony 12 times — said: "Every one of the 12 BAFTA film award ceremonies that I had the privilege of hosting has a place in my memory. The mixture of glamour, glory, drama and – occasionally – embarrassment and hiccup holds a unique place in the British film calendar...But after so long a time I felt it only right to stand down and let others take the BAFTAs on to new heights and greater glories."
Fry, though, added he was excited to watch the ceremony "without his heart hammering, mouth drying and knees trembling".
He first hosted the awards in 2001 and had become a regular fixture at the ceremony due to his lighthearted, acerbic remarks and putdowns of the industry's biggest stars.
Fry has worked on multiple projects spanning acting, writing, directing, journalism and presenting on radio and television during his four-decade career, becoming a well-known figure in British arts and culture. The Cambridge-educated actor is best known for his roles in the British comedy Blackadder, sketch comedy A Bit of Fry & Laurie with collaborator Hugh Laurie, and was the host of BBC television quiz show QI until 2016. He is also the narrator of all seven Harry Potter books on audiotape.
His replacement is set to be announced on Tuesday, on the same day that this year's category nominees are revealed.
The BAFTAs will take place at the Royal Albert Hall in London, on 18 February.
Find latest and upcoming tech gadgets online on Tech2 Gadgets. Get technology news, gadgets reviews & ratings. Popular gadgets including laptop, tablet and mobile specifications, features, prices, comparison.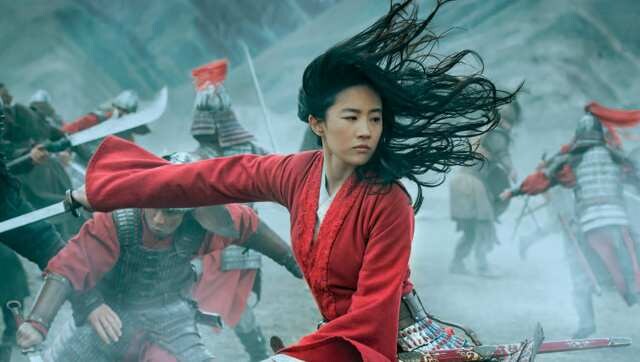 Entertainment
Disney's Mulan remake debuted in China over the weekend with a disappointing $23 million, even with most theaters in the region being reopened
Entertainment
The Television Academy announced that each network and streaming service competing on the telecast has pledged a $100,000 donation for every Emmy they win.
Entertainment
Ragini Dwivedi was arrested last week in the police crackdown against drug abuse in the Kannada film industry.