Started fearing myself when preparing for this role: Nawazuddin Siddiqui on 'Raman Raghav 2.0'
Nawazuddin Siddiqui started fearing himself while he was preparing for his role in Raman Raghav 2.0, in which he plays a psychopathic serial killer.
Mumbai: Actor Nawazuddin Siddiqui left his home for two days without informing anyone, and then started fearing himself while he was preparing for his role in the film Raman Raghav 2.0, where he plays a psychopathic serial killer.
"For two days I just went away without telling anyone and started fearing myself when I was preparing for this role. And then I returned and after I started shooting, I got hospitalised for a week for certain reasons. I was speaking the lines of a scene while unconscious, and my wife called him (Anurag) and said, 'What have you done to my husband? You have changed him'," said Nawazuddin, at the trailer launch of the film, directed by Anurag Kashyap.
Nawazuddin's character is based on a real-life psychopathic serial killer Raman Raghav, who was known by the name Psycho Raman in the 1960s.
The role is another of Nawazuddin's performance-oriented roles after those in films such as Manjhi — The Mountain Man and Gangs of Wasseypur II.
Asked how he prepares for such performance-oriented roles, he said: "My process depends on the director; and sometimes the character alone tells you how you should prepare for it. There are numerous characters for which there is no need of any particular preparation. What the director tells you on the spot, the character follows that path."
"The good thing is that I'm of a 'moti buddhi' (not too intelligent) type, so I just try to do what the director tells me, I don't try to think too much," he joked.
Nawazuddin recently landed in a controversy when he was accused of assaulting a woman in his housing society.
Asked if he took out the anger of that incident with this role, he said: "The film had been made before that. If something is still left, I don't know."
Quoting the word 'saprem' (with regards) which features on the film's poster, he added, "The situation is very good there (in the society). Everything is going on in the court. Everything is saprem."
Raman Raghav 2.0 also stars Vicky Kaushal and Sobhita Dhulipala.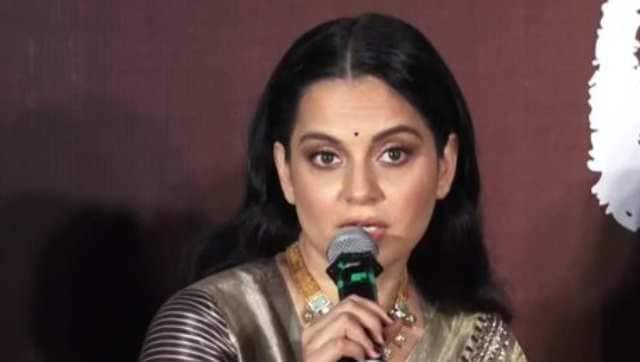 Entertainment
Javed Akhtar had filed a criminal complaint against Kangana Ranaut in November 2020 before the magistrate for allegedly making defamatory and baseless comments against him in television interviews.
Entertainment
Aamir Khan's Laal Singh Chaddha recently came under the scanner after a Twitter user accused the film unit of littering in Ladakh. Incidentally, it was Khan who was credited for the region's tourism boom over a decade earlier.
Entertainment
Madhav Moghe, who also starred in Partner, Ghatak and Damini, passed away at his home in Mumbai on Sunday.