Star Wars: The Last Jedi will be longest film of franchise at 2 hours 30 minutes
Star Wars: The Last Jedi has beaten Revenge of the Sith which clocked at 2 hours 20 minutes and The Force Awakens, at 2 hours 15 minutes.
It is official. The latest offering in the Star Wars franchise, The Last Jedi, will be a wholesome 2 hours and 30 minutes long, making it the longest runtime for any Star Wars film as reported by CNET. 
This is the eighth installment in the series and has beaten Revenge of the Sith which clocked at 2 hours 20 minutes and The Force Awakens at 2 hours 15 minutes, while the shortest film was the original offering A New Hope from 1977 at 2 hours and 5 minutes.
The latest Star Wars film is expected to answer a lot of burning questions about the franchise while tackling at least three plot lines and a multi-layered story with many twists and turns thrown in. The film will also be a worthy bridge between The Force Awakens and the ninth installment.
As per the CNET report, in other interesting updates, Rogue One director Gareth Edwards has a cameo in The Last Jedi, and that Johnson had asked JJ Abrams to tweak the ending of The Force Awakens so that R2-D2 would accompany Rey to meet Luke rather than BB-8.
Star Wars: The Last Jedi, starring Mark Hamill, Daisy Ridley, John Boyega and Adam Driver, is slated to release on 15 December.
Find latest and upcoming tech gadgets online on Tech2 Gadgets. Get technology news, gadgets reviews & ratings. Popular gadgets including laptop, tablet and mobile specifications, features, prices, comparison.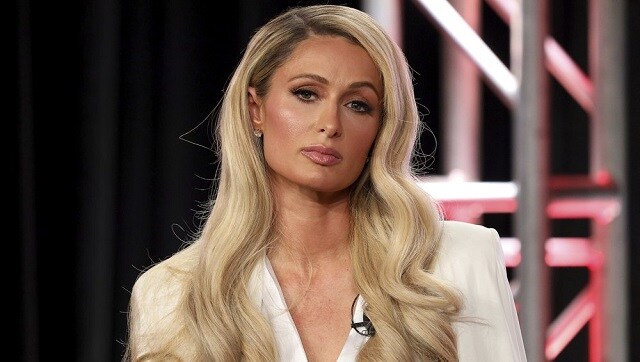 Entertainment
Paris Hilton says when she agreed to be the subject of the documentary, This is Paris, it was never her intention to speak about past abuses, but she opened up as she became more comfortable with director Alexandra Dean.
Entertainment
Pretty Woman has often been considered a watershed moment for Disney (its producer), which went an extra mile to break away from its PG-13 image to deal with a more "adult" genre.
Entertainment
The pandemic protocol includes mandatory and comprehensive use of personal protective gear and testing of cast and crew members and a dedicated coronavirus supervisor to oversee it all.