Star Wars fan spots an 'Easter egg' in Rogue One OST: Homage to 'The Imperial March'
The Rogue One composer Michael Giacchino pays tribute to the legendary Star Wars soundtrack in the most amazing way.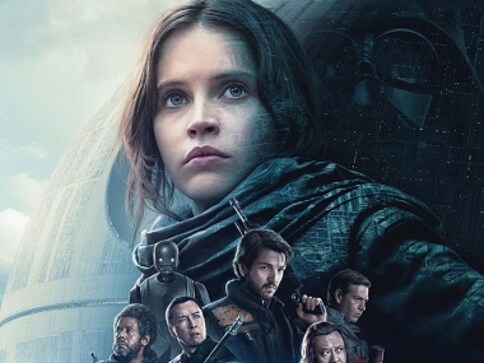 Star Wars has a legacy of wonderful soundtracks around it thanks to composer John Williams. Thankfully for fans, Rogue One composer Michael Giacchino continues to impress.
Not only did Giacchino provide alternate titles for his work that were downright funny, but now it has emerged that Giacchino might just be a special kind of genius — Giacchino's work might not be that far off from Williams, at least in one instance.
'The Imperial March' was clearly heard during Rogue One when Orson Krennic was meeting with Darth Vader at the Sith Lord's castle on Mustafar, as well as when Vader watched the Tantive IV escape.
Now this tweet from user @bobbyrobertspdx that points out a shocking Easter Egg you discover when you speed up the song 'Hope' from Michael Giacchino's score to Rogue One: A Star Wars Story — it sounds almost exactly like the 'Imperial March.'
For Star Wars fans, 'The Imperial March' is arguably the most sinister piece of music ever composed. When that starts playing, you automatically know it has a to forewarning of danger.
To have 'Hope' resemble the March was a clever way to foreshadow coming peril without taking away from Rogue One's victory and to pay homage to John Williams without straight up stealing his iconic theme.
i09 and Youtuber Sideways point out that there is more to Giacchino's genius than this. The most intriguing reveal Sideways has is Giacchino's use of the opening notes of 'Dies Irae' — a strain commonly alluded to in orchestral music to symbolise impending doom and destruction — throughout Rogue One music.
Here's Sideway's breakdown of the  score: