Star Wars: Episode IX to star Mission Impossible's Keri Russell; actress' third collaboration with JJ Abrams
JJ Abrams and Keri Russell have previously worked together on Felicity and Mission Impossible III
Keri Russell who shot to fame with her series Felicity, is now gearing up to step into a galaxy far far away, variety.com reported.
The actress, known for playing a high school graduate who attends college in the Big Apple, is in talks to be a part of Star Wars: Episode IX. It is the third film in the sequel trilogy, following The Force Awakens (2015) and The Last Jedi (2017).
Episode IX is being written and directed by JJ Abrams, who has previously collaborated with Russell for her series Felicity and the 2006 film, Mission: Impossible III.
Abrams was roped in to direct the film after Colin Trevorrow exited the project over creative differences. He has also written and directed Star Wars: The Force Awakens and has been known to keep his characters and plot a mystery until the film's release.
While it is unknown whether Russell's character will be on the side of the Empire or the rebels, it will be an action-heavy role, according to the Variety report. Russell has essayed action packed roles in her previous projects like Mission Impossible and Dawn of the Planet of the Apes.
Russell also performed tough stunts for The Americans and has received the Primetime Emmy Award for her portrayal of an undercover KGB operative. The actress recently wrapped up the sixth and final season of the series.
Actors Daisy Ridley, John Boyega, Oscar Isaac and Adam Driver are all expected to return for Episode IX and two more characters will be added to the ensemble before the film goes on the floors at the end of July.
Find latest and upcoming tech gadgets online on Tech2 Gadgets. Get technology news, gadgets reviews & ratings. Popular gadgets including laptop, tablet and mobile specifications, features, prices, comparison.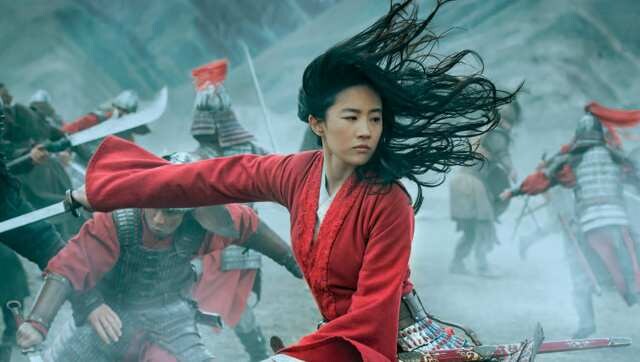 Entertainment
Protesters are boycotting Mulan over the film's lead actor Liu Yifei's 2019 comments made in support of Hong Kong police
Entertainment
The pandemic protocol includes mandatory and comprehensive use of personal protective gear and testing of cast and crew members and a dedicated coronavirus supervisor to oversee it all.
Entertainment
Zendaya overcame a strong group of nominees such as Jennifer Aniston, Olivia Colman, Laura Linney, Sandra Oh and Jodie Comer.