Star Wars actor Peter Mayhew dies: Without saying a single word, Chewbacca epitomised the loyalty of a friend
Chewbacca was the unlikeliest of stars. This was a man in an ape mask and a hairy suit.
In his death, Peter Mayhew left the franchise bereft in a way even Carrie Fisher could not.

Chewbacca was the true magic that ran through the heart of Star Wars. It's no accident that the Star Wars wiki is called a wookieepedia.

Our bond with Chewbacca is that in the end, we all want a BFF like him, as loyal, as funny, as no-nonsense and as fierce.
I like to think that "yeti" footprint the Indian Army tweeted out was no yeti at all. It must have been the last goodbye of Chewbacca, for that wookiee certainly left his footprint behind far beyond the Star Wars franchise.
Peter Mayhew, the 7'3" actor, described as a gentle giant, died on 30 April. In his death, he left the franchise bereft in a way even Carrie Fisher could not. There is a new actor, Finland's Joonas Suotamo, taking on the role of Chewie in the films after The Force Awakens, but true-wookiee watchers know there will never be another Peter Mayhew, not just because Suotamo is a mere 6'10". Mayhew is credited as a Chewie Consultant in the The Last Jedi to pass on the secret of Chewie, but it a secret of the heart. There was something about his Chewie that transcended anything his creators could have imagined. I doubt they thought he would last as long as he has. It was not until Episode III that his rabbit and yak hair suit even got a cooling system.
Chewbacca was the unlikeliest of stars. This was a man in an ape mask and a hairy suit. Unlike C-3PO, he had no crowd-pleasing dialogues. Unlike Tintin's Snowy, he didn't even get his own speech bubbles. All he could do was roar in Shyriiwook that was a hotchpotch of black bear, lion, walrus and badger. That was all he had to convey drama, joy, sorrow, brotherhood, loyalty, courage.
His face didn't move much. He was too large to be truly cuddly in the way the wide-eyed Porgs are designed to charm fans. He had only a limited range of motions (and emotions) that he could express. He came of age before CGI had made everything possible and reduced magic to pixels. George Lucas told him it was a "mime character" where they would put the noises in afterwards. He told Rolling Stone he was relieved because "try making loud enough noises through a mask".
Yet Chewie exuded an unlikely stardom that was not always apparent to the pundits. Famous film critic Roger Ebert panned Chewie, saying he is "saddled with one facial expression and one mournful yelp." Ebert had to eat humble wookiee.
Chewbacca was the true magic that ran through the heart of Star Wars. It's no accident that the Star Wars wiki is called a wookieepedia. He made the rest of Star Wars come alive, he was the shaggy lodestar of this space odyssey. A character like him with such a limited repertoire could have been a sidekick for a movie or two. But when the Star Wars franchise was rebirthed, there was no question that Chewbacca had to return.
When he appeared on screen in the Millennium Falcon, the audience roared. At the Star Wars Celebration in California, Mayhew said, "I had goosebumps, I tell you. You can imagine how weird it felt to have 7,000 people looking at the trailer and standing up cheering because they wanted Chewie in that movie." Superstars should be green with envy.
Yet like true BFFs and alien creatures, Chewie does get overlooked by the humans. In fact, JJ Abrams has gone on record saying that he regrets that in The Force Awakens, Princess Leia did not hug her old pal Chewie after the devastating loss of Han Solo. Abrams called it "his biggest regret" that "he's there and doesn't hug Leia". Chewie needed that hug. We all needed to see Chewie get that hug.
In the theatre, the death of Han Solo was met with stunned shock, even disbelief. But the primal anguished grief of Chewbacca was the one that actually moved us to tears. Avengers fans might hate me, but even Iron Man's long goodbye cannot match up to it. In the end, grief is never for the person who died, it is for the lifelong companion left behind. This was grief at its most primal.
Star Wars fans know that it was never about Han Solo and Princess Leia. That was the mortal love story. The timeless bromance was always Han Solo and Chewbacca. You can imagine Han Solo without Leia but you can never imagine him without Chewbacca. It even spawned that rather pedestrian Solo: A Star Wars Story whose only selling point was telling the story of how Han Solo met Chewbacca.
Which other "sidekick" have ever gotten his own film? Chewie's own backstory of wife and family on the planet Kashyyk didn't capture our imaginations like the chemistry between Han Solo and Chewbacca at the helm of the Millennium Falcon soaring off onto new adventures, unencumbered by family. That was the true fantasy that Chewie and Han Solo tapped into, perhaps unwittingly.
Mayhew modestly said the appeal of Star Wars was that kids loved the robots and the grandparents enjoyed the love triangle between Leia, Han Solo and Luke Skywalker. But it was also about Chewie because love comes and goes, but the loyalty of a friend is priceless. This is Veeru and Jai but done through a lexicon of grunts and roars. For forty years.
As Harrison Ford said in his tribute, "We were partners in film and friends in life for over 30 years and I loved him." Mayhew said they were an "old married couple" who met in 1977 and stayed together for decades. "People don't have many relationships like that. It's kind of like Laurel and Hardy." Mayhew remembered on The Force Awakens, Ford appearing at the dressing room, banging on the door and shouting, "Hey! Walking carpet, where are you?" and enveloped him in a big hug that had the crew in tears.
Robert Iger, head of Walt Disney, mourned him as a "gentle giant playing a gentle giant." But that turns Chewie into a teddy bear. Chewie was anything but a teddy bear. He was gentle but he was also a badass. He could rip your arm off. He could eat a roasted porg. And he was genuinely funny. That is why there are so many Chewie memes out there, smashing guitars and what not. And mind you, he was funny without having the help of a single one-liner.
That was the true genius of Peter Mayhew's Chewbacca which can be missed in the flood of "gentle giant" tributes. Our bond with Chewbacca is that in the end, we all want a BFF like him, as loyal, as funny, as no-nonsense and as fierce. A friend who can roar and say more through that than many can in a culture that is increasingly verbose. Mayhew's height could have made him regarded as a freak. But his Chewie made him truly beloved.
Mayhew's bad knees and failing health had taken him out of the newest films. But he was there as a wookiee consultant. It has been a helluva journey for an orderly in the radiology department of King's College Hospital, London, who was told all he had to do at the audition was stand up. But in the end for forty years, Chewbacca stood up and stood out.
In that famous scene, a classic example of human self-centredness, Han Solo and Luke Skywalker got their medals at the end of A New Hope. Chewbacca did not. But medals are just dross. He did get the last roar. And what a hell of a roar it was.
(The author should disclose that a little plushie Chewie lives in his home in Kolkata.)
Find latest and upcoming tech gadgets online on Tech2 Gadgets. Get technology news, gadgets reviews & ratings. Popular gadgets including laptop, tablet and mobile specifications, features, prices, comparison.
Entertainment
"I'm proud to be a part of building a new universe centred around Black superheroes; our community deserves that," Michael B Jordan on producing Static Shock
Entertainment
The court will consider "whether the jury should have heard Bill Cosby's own deposition testimony about getting quaaludes to give women in the past."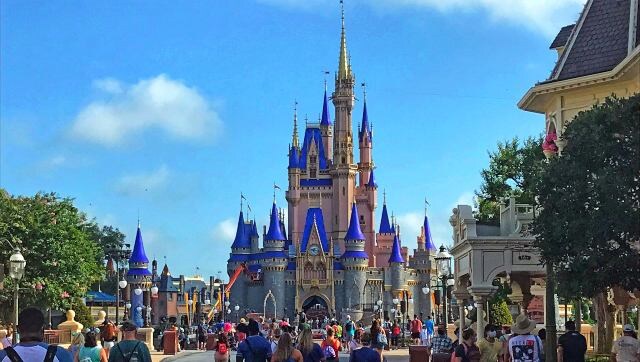 Entertainment
No full-time workers will be laid off, and those laid off will get priority when Disney starts hiring again under the deal the unions negotiated with the company.