Star Trek: Discovery Season 2 trailer teases the arrival of Captain Christopher Pike and Spock
Ethan Peck — grandson of Hollywood legend Gregory Peck — has been cast as iconic half-Vulcan science officer Spock in Star Trek: Discovery.
The trailer for Season 2 of CBS's Star Trek: Discovery was unveiled at New York Comic Con 2018 over the weekend and it provides a first look at Spock.
The new season follows Pike as he leads the USS Discovery crew into dangerous interplanetary terrain amid Spock's visions of the Red Angel. "As a child, I had the same vision again and again. Now I understand its meaning, and where it must lead," Spock says.
As they chase down these visions/signals, they come into contact with the USS Hiawatha and its sole survivor.
Spock, as we know, is the foster brother of science specialist First Officer Michael Burnham (Sonequa Martin-Green of The Walking Dead), the show's central character — the foster daughter of the Vulcan Sarek, who is Spock's father.
Star Trek: Discovery begins a few years before the 23rd century time frame of the original Captain Kirk-led Star Trek. Martin-Green became the first black woman in command of a Star Trek starship last year.
Ethan Peck — whose grandfather was Hollywood legend Gregory Peck — has been cast as iconic half-Vulcan science officer Spock. Tig Notaro and Rebecca Romijn are the latest additions to the show's cast which already boasts names like Jason Isaacs, Anthony Rapp, Michelle Yeoh and Shazad Latif.
Star Trek: Discovery Season 2 is due for release on 17 January, 2019 on the CBS All Access streaming service.
Watch the trailer here:
Find latest and upcoming tech gadgets online on Tech2 Gadgets. Get technology news, gadgets reviews & ratings. Popular gadgets including laptop, tablet and mobile specifications, features, prices, comparison.
Entertainment
"Sandhya Menon, the author of the book, is very happy with what we have done. That for me, is the biggest stamp of approval for the show," says Gazal Dhaliwal about writing Netflix's Mismatched.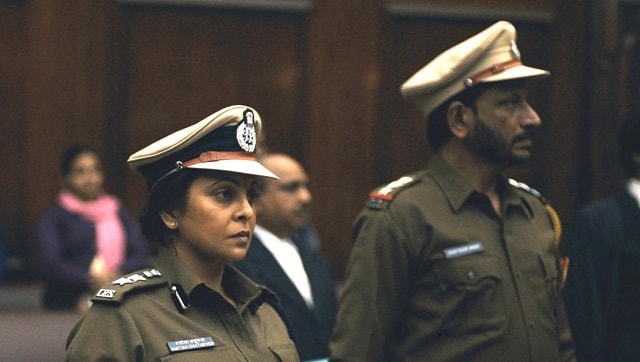 Entertainment
Delhi Crime director Richie Mehta, in his acceptance speech dedicated the honour to all the women who not just endure violence that men inflict on them, "but are also tasked to solve the problem."
Entertainment
Production on Steve Carell's Space Force Season 2 is slated to begin in Vancouver in 2021.