Stanley Kubrick's explanation of 2001: A Space Odyssey's bizarre ending surfaces 50 years after film's release
Director Stanley Kubrick gives a simple explanation for Space Odyssey's bizarre ending in a documentary footage that resurfaced this week
Fifty years after the release of Stanley Kubrick's 1968 sci-fi masterpiece 2001: A Space Odyssey, a clip has resurfaced in which the director explains the film's ending which has continued to baffle audiences and critics alike.
Speculations abound regarding the last fifteen minutes of Space Odyssey that left viewers wondering what the ending meant, what was the significance of the famous bedroom and what happened to Dr. David Bowman after he got sucked into the Star Gate.
According to an Esquire report, a video appeared on Reddit this week in which the director gave a simple explanation for the bizarre ending.
Kubrick himself had previously refrained from deconstructing the "philosophical and allegorical" meaning of the film, Esquire reported.
However, in a documentary footage of 1980s filmmaker Jun'ichi Yaoi, Kubrick explains his interpretation of Space Odyssey in a telephonic interview. But since the film never released, his explanation never saw daylight.
Yaoi was creating a behind-the-scenes documentary on the paranormal occurrences that were reported during the making of The Shining. While Kubrick is not seen in the clip, his interview with Yaoi that lasts for over an hour, can be heard.
In the footage, Yaoi is seen asking Kubrick to explain Space Odyssey's ending to which the director replies, ""I've tried to avoid doing this ever since the picture came out." When the ideas are said aloud, they sound foolish whereas if they are dramatised, one feels it, but "I'll try," he continues.
Towards the end of Space Odyssey, Bowman is pulled into a vortex that takes him across vast distances of space. Eventually, he finds himself in a room made-up in neoclassical architecture.
"The idea was supposed to be that he is taken in by god-like entities, creatures of pure energy and intelligence with no shape or form," Kubrick says. "They put him in what I suppose you could describe as a human zoo to study him, and his whole life passes from that point on in that room. And he has no sense of time. It just seems to happen as it does in the film."
The room's furnishings are deliberate, he says. Those creatures choose a very "inaccurate replica" of French architecture with an idea that Bowman might find it pretty, just as humans do in zoos by trying to provide animals with "what we think is their natural environment."
And when they are done with him, "as happens in so many myths of all cultures in the world," he is "transformed into some kind of super being and sent back to Earth."
"We have to only guess what happens when he goes back. It is the pattern of a great deal of mythology, and that is what we were trying to suggest."
Kubrick's Space Odyssey is regarded as one of the greatest creations of all time and has been an inspiration for numerous films including Christopher Nolan's award-winning 2010 thriller Inception.
Find latest and upcoming tech gadgets online on Tech2 Gadgets. Get technology news, gadgets reviews & ratings. Popular gadgets including laptop, tablet and mobile specifications, features, prices, comparison.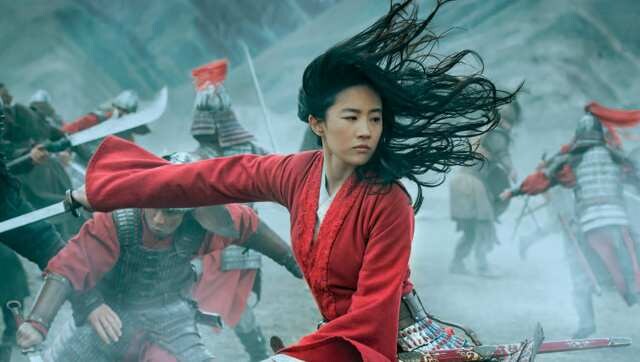 Entertainment
Protesters are boycotting Mulan over the film's lead actor Liu Yifei's 2019 comments made in support of Hong Kong police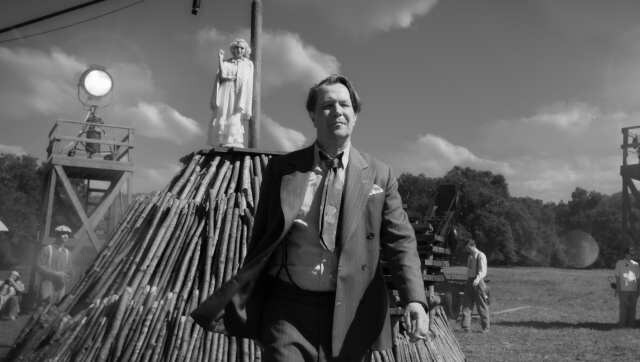 Entertainment
Mank will follow Herman Mankiewicz as he finishes the script of Citizen Kane for director Orson Welles.
Entertainment
In Away, the thrills of space travel are side-lined in favour of This Is Us-flavoured family melodrama.