Stan Lee passes away aged 95: A look back at the Marvel Comic legend's troubled last days
Stan Lee has been in troubled waters over the last year or so — from health concerns and sexual harassment allegations to legal woes and disappearing fortunes.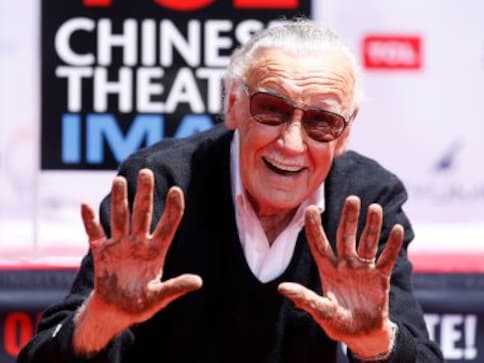 Stan Lee, who created Spider-Man, Iron Man, Black Panther and many other beloved Marvel superheroes, died at the age of 95. He inspired generations of children with super heroes of all shapes and sizes. The Marvel Comics' chief emeritus pretty much built the comic book franchise and laid the foundation for today's blockbuster superhero movies from Iron Man to Black Panther. He is well-known not only for his prominent role in the creation of the Marvel Cinematic Universe, but also for his cameos in each Marvel movie, beginning with his portrayal of a hot dog vendor in 2000's X-Men. One of his best-loved cameos was his portrayal of himself, mistaken as Hugh Hefner, in 2008's Iron Man, which Lee has cited as his favourite appearance to date.
But the legendary comic-book writer had been in troubled waters in recent years — from health concerns and sexual harassment allegations to legal woes and disappearing fortunes.
Stan Lee's restraining order against a former business manager was extended for three years in August, in an apparent step towards stability for the Marvel Comics mogul after a tumultuous year. A Los Angeles Superior Court judge ordered Keya Morgan to stay away from the Marvel Comics mogul and his family members, making permanent a previous temporary restraining order that Lee's lawyers had received.
The 95-year-old Lee had been the subject of a power struggle involving his daughter, Morgan, and others who sought roles in his life and business after the death last year of Lee's wife, Joan, who was his de facto manager and closest adviser. The restraining order request also alleged he embezzled millions in assets from Lee.
Lee's acquaintances, including fellow comic book writers Peter David and J Scott Campbell and filmmaker Kevin Smith, had expressed their concern for his well-being. Many of his closest friends had been barred from visiting or communicating with the seemingly housebound Lee earlier this year. His long-term bodyguard and manager of 14 years, Max Anderson, was fired after a complaint was filed at the Los Angeles County Adult Protective Services (APS) that alleged Anderson of threatening Lee and his daughter (Joan Celia) and driving a wedge betwen them. But many of Lee's well-wishers had dismissed these allegations as a "bizarre smear campaign."
Lee filed a police complaint in December last year claiming that $300,000 had been stolen from his account. People who look after Lee's account discovered a cheque for the missing amount marked as a "loan" that they believe may have been forged. The cheque was made out to Hands Of Respect LLC, which was a merchandising company started by Lee and his daughter's former business associate, Jerry Olivarez. The website claimed that "neither Lee nor his money managers wrote or authorised the transaction". It was also revealed a few days later that someone had stolen another $850,000 to buy a condo in West Hollywood. Just a couple of weeks ago in February, another $1.4 million went missing from Lee's accounts. And Lee has no idea how as the police continue their investigations.
Was dealing with my own health scare but now I'm extremely worried about my hero @TheRealStanLee. His buddy/caretaker Max has been his Alfred/Jarvis for years, taking the absolute best care of Stan. I join these comics pros in expressing concern for Stan: https://t.co/FOLlUkBbV5

— KevinSmith (@ThatKevinSmith) March 7, 2018
Greetings Generalisimo @TheRealStanLee! I've been trying to reach you on all the numbers I have for you but none of them work anymore. After my heart attack, you were one of the first people I wanted to see! So can I come visit you? Or do you wanna come over to podcast this week? pic.twitter.com/41oUeS7gxe — KevinSmith (@ThatKevinSmith) March 7, 2018
In a Daily Beast expose, an inside source told the website, "It's a real f**king mess over there. I think his money will be gone in a few weeks… Stan and JC (his daughter) are literally being picked apart by vultures." The source went on to allege Olivarez was one of the primary culprits behind "larger financial transactions, mysterious bank transfers, and questionable real estate purchases." There was concern that with the continually vanishing money from the accounts, his daughter JC may be left with virtually nothing. But more and more comic book writers and close friends came forward to help ensure Lee and his daughter's safety.
Lee had a pretty rough time before his death. His wife Joan, who had been hospitalised after suffering a stroke, died last July suffering a stroke. A former British hat model, Joan married Stan in December 1947. The two were married for 69 years and had two children: Joan Celia (JC) and Jan, who died three days after her birth. Stan cited Joan as inspiration for the Fantastic Four project he co-created with Jack Kirby in 1961.
Lee himself was briefly hospitalised after suffering from an irregular heartbeat and shortness of breath in February this year. He later revealed that he had been battling pneumonia.
With inputs from agencies
also read
Entertainment
From classy to massy, the Cannes Film Festival or Festival de Cannes is no longer a place for directors, actors and film critics, but influencers take it all.
Entertainment
Talking numbers with the founder of Purple Style Labs, India's biggest fashion conglomerate
Entertainment
According to reports Prince Harry and Meghan Markle's 'very strange' decision to not celebrate five-year wedding anniversary.