SRK salutes Rajini: you can't miss the 'lungi dance'
I may have to go swallow some Kafka and Faulkner after this column to feel smart again, but at least I know that I have done my Patient Zero duty in spreading the Lungi Dance virus.
In most dystopian sci-fi novels involving viral outbreaks that wipe out societies, the original carrier of the virus is called Patient Zero. Patient Zero is often the first person to die, and is thus spared the despair and desolation of watching a world slowly crumble into extinction.
Now that I've set up an intellectual opening paragraph for an article that's got almost nothing to do with it, I'd like to segue into the real reason. But first, a confession; something that has been weighing on my heart like Oreo cookies deep-fried in pig fat. I love Lungi Dance.
In the Lungi Dance outbreak that has plagued the nation recently, I have definitely been Patient Zero, unleashing the song on unsuspecting colleagues and friends while they tried to be all pseudo-cool and pretend they've never heard it. Soon, as the world turns into a fevered Lungi-Dance dancing zombie fest, I'll be the one doing it from a top-secret room inside the Pentagon while stroking a cat, as it is broadcast internationally onto every TV screen.
That's right.
For those of you who still aren't convinced about the awesomeness of Lungi Dance, I have helpfully put together 5 reasons to sway you in its favour. If any of you know Shah Rukh Khan, please tell him that I accept payment in bacon.
1. It's SRK paying tribute to Rajinikant
SRK is one of Bollywood's greatest stars, his greatness eclipsed only by the orangutan in Yamla Pagla Deewana
2. Rajinikant is one of Tollywood's greatest stars, the greatest star in South India, from all possible woods and forests and jungles; his greatness eclipsed only by Silk Smitha's thighs. Watching one paying tribute to the other is like watching unicorns mating with rainbows to create cupcakes shaped like kittens. In a word: magical.
2. Yo Yo Honey Singh sang it
It's a song by Yo Yo Honey Singh that doesn't start with YO YO HUNNY SINGHAA (that's relegated to the 4th line) and doesn't use swear words to punctuate sentences made of swear words. In about 20 years, it will become a collector's item that you can exchange for alien spleen, so OWN IT, NOW!
3. Deepika's hot.
This would've been a perfect time to make her dance in only a lungi and nothing else, but we'll take those sarees, presumably made of Silk Smitha.
4. So much to learn.
Lungi dance not only gives you a reason to twitch around like epileptic bunnies, but also educates you about the Internet by asking you to Google and Wiki SRK/ Rajini. It also teaches the word Thalaivar meaning "beloved leader" or "The Boss" to those who were unaware of its existence, so that they can update it on Urban Dictionary. It is all so enlightening that they should've just named the song Education Dance.
5. It's catchy like a cold.
It's a worm that's already nesting against your eardrums, wrapped in a warm cocoon of smugness. Deny it you want, but once you're done reading this, your brain is going to sing Lungi Dance on loop. You can curse me, but hey, I didn't compose the song — a fact that I will regret for the rest of my life.
I may have to go swallow some Kafka and Faulkner after this column to feel smart again, but at least I know that I have done my Patient Zero duty in spreading the Lungi Dance virus. Thalaivar, everyone! ("Lungi dance lungi dance lungi dance lungi dance...")
Find latest and upcoming tech gadgets online on Tech2 Gadgets. Get technology news, gadgets reviews & ratings. Popular gadgets including laptop, tablet and mobile specifications, features, prices, comparison.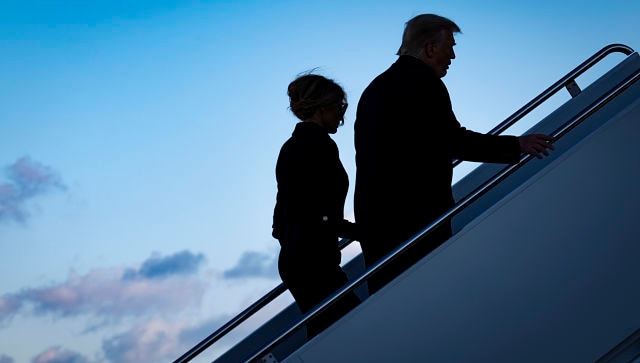 World
How is it possible that enough Americans — mostly White, it should be noted — voted for Donald Trump in the first place, sending him to the White House?
India
India would probably be a dictatorship, if not for Nani and a 'Bharat Ratna' is the least we can do to honour the man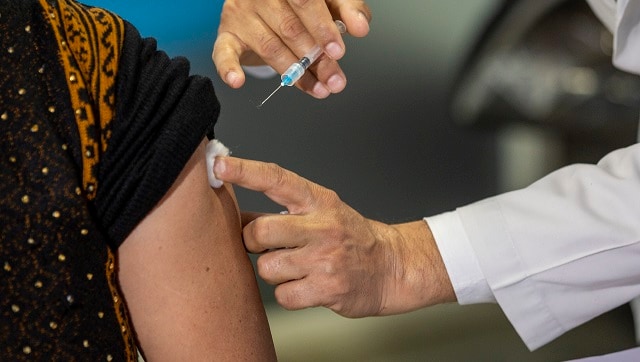 India
Today, while India has the second highest number of cases after the US and third highest deaths after the US and Brazil, it has one of the lowest per capita cases and deaths