Sridevi's Hindi, Tamil films have been focus of pundits, but it's her Telugu roles that reflect unparalleled journey
Starting her career in the #Telugu film industry, Sridevi's transformation from child prodigy to legend was simply marvellous
Four decades ago, I moved to the city of Hyderabad to enroll in Class 11-12. Having come from a remote part of the state, the film theatres around me were so tempting. This was a time when not just my peers, people of all ages were flocking to the cinema halls. The film was Sridevi's Padaharella Vayasu (meaning, 'Age Of 16 Years'). Sridevi's mother would reportedly say, later, that she was not even 16 when she played the lead in this epoch-making film.
It was a joy for film lovers to see Sridevi's magnificent performance in two contrasting situations in the movie: First, as a young aspirational girl imagining her future in the comfortable companionship of her lover, who is relatively well placed compared to her rustic background. Then, when he ditches her and her life turns topsy-turvy, she has to portray the character of someone reconciling to the reality of living with a physically challenged person. Sridevi performed these strikingly different roles with unparalleled acting acumen and demonstrated a maturity quite unusual for her age. I was also not yet 16, and it took me a few years to fully appreciate the maturity in her portrayal, where I had previously simply delighted in it.
Starting her career in the Telugu film industry, Sridevi's transformation from child prodigy to legend was simply marvellous. She won the film fraternity and audience alike with her stellar roles alongside legendary Telugu hero Akkineni Nageshwara Rao in movies like Premabhishekam (considered her magnum opus) and his son Akkineni Nagarjuna in Govinda Govinda. It may seem strange. However, Sridevi's ability to sustain her image and popularity for generations in the male-dominated Telugu film industry is equally true with other language cinema too.
Sridevi acted with three generations of Telugu superstars: NT Rama Rao, Akkineni Nageshwara Rao, Krishna, Chiranjeevi, Venkatesh etc. Similarily, successful performances in a range of thematic films under different directors — from Ram Gopal Varma's Kshana Kshanam to K Balachandar's Aakalirajyam — only reveal the iconic actress' versatility. This feat was repeated in Bollywood, and it brought her nationwide recognition.
From Jagadeka Veerudu Athiloka Sundari to Karthika Deepam, Sridevi's performances were close to perfection. They also speak to the professionalism she brought to her work, finding acclaim even as she charted an unknown language.
"Flower petals soaked in honey to give life to a magnificent species/What a creation of Almighty," goes the lyric for a song from Govinda Govinda. The lyricist had simply echoed what the audience felt about Sridevi. Millions of her fans still cherish Amrish Puri's dialogue in Jagadeka Veerudu... that "she is not human, but really a divine queen". It's a tribute to the exceptional artiste and woman that was Sridevi.
She could be dignified, quiet, comic, serious, naughty and even ferocious. She had mastered western and Indian classical dance. And she could do it all with ease.
The lives of film stars are often controversial and gossip-mongering is a hallmark of Telugu entertainment journalism too. Notwithstanding one or two instances, her personal life was never a matter of intense speculation for Telugu film journalists, which perhaps is a reflection of how quietly she led her personal life.
Sridevi's contribution to the Telugu film industry reflects multiple facets of her un-equalled filmi journey — though commentators are largely obsessed with her roles in Hindi and Tamil movies. Perhaps Sridevi was able to transcend language barriers so proficiently as expressiveness was her medium of communication.
Telugu-speaking people worldwide would not wish to monopolise Sridevi's invaluable cinematic legacy. However, they are incredibly proud of her onscreen odyssey.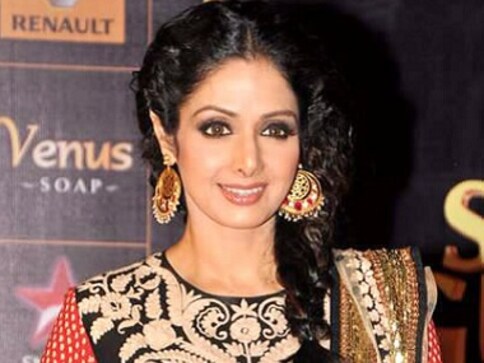 India
There is a tendency to accuse the media of being gross, insensitive and ugly. And the media's coverage of Sridevi's death is pretty much front and center of such an accusation.
Entertainment
In a shocking new twist to her sudden demise, it was revealed that Sridevi died due to 'accidental drowning' in her hotel room bathtub before her surprise dinner date with husband Boney Kapoor.
Entertainment
Bollywood superstar Sridevi Kapoor, considered by many to be one of the biggest names in Hindi cinema, has died after suffering a heart attack in Dubai,