Sridevi's demise: Inconsistencies appear in timeline leading up to actor's death as questions remain unanswered
Inconsistencies have appeared in the timeline leading up to actor Sridevi's death.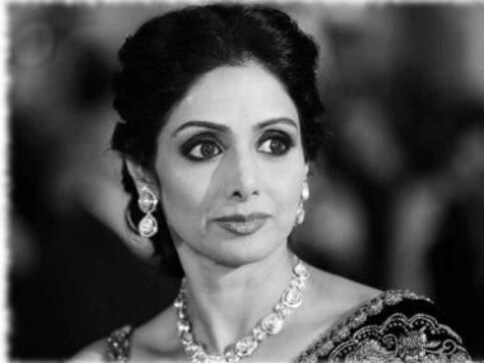 Inconsistencies have appeared in the timeline leading up to actor Sridevi's death. According to Khaleej Times, Sridevi's husband Boney Kapoor went to her room at Jumeirah Emirates Towers Hotel at around 5.30 pm on Saturday and chatted with her for around 15 minutes.
Sridevi then went to the washroom, and after 15 minutes, Kapoor knocked on the door to check on her. When he did not receive any response, he forced the door open and found the actor lying unconscious in the bathtub, the Khaleej Times report said.
Kapoor then reportedly called his friends, after which they tried to revive Sridevi, it said.
However, there are inconsistencies in the timeline leading up to her death. While initial reports said the first call to the police was made at 9 pm, the autopsy report said the time of death was 10.01 pm. There is, therefore, an hour's gap between the official time of death and the first call made to the police, during which no confirmed call to a doctor was made.
In fact, Khaleej Times quoted a source in the Indian consulate as saying that Sridevi's actual time of death was 11 pm.
The full police report is expected soon.
On Monday, the Dubai Police recorded Kapoor's statement. Dubai Police called in Kapoor to Bur Dubai police station for investigation. The police took his statement, after which he was allowed to go back to his hotel room, sources were quoted as saying by Gulf News.
The Dubai government said in a tweet that the police had transferred the case to the Dubai Public Prosecution, which will carry out regular legal procedures followed in such cases.
"Dubai Police headquarters stated that the death of the Indian actress Sridevi occurred due to drowning in her hotel apartment's bathtub following loss of consciousness," the Dubai government's media office said on Twitter.
Sridevi was in Dubai for a family wedding and had stayed back after the ceremonies. Her husband had flown back to Mumbai with their younger daughter Khushi, but returned to Dubai to surprise her.
The news of her death, first reported at around 3 am Indian time on Sunday, sent shock waves across the country with those who knew her at a loss to explain how the star, who was present at several wedding functions in Dubai last week, could suddenly breathe her last.
With inputs from PTI
Entertainment
The English Vinglish team is hosting a special event, on 10th October, wherein they will be auctioning the alluring sarees worn by the actress in the movie.
Entertainment
A video has gone viral showing actress Taapsee Pannu getting over being mobbed by reporters. She was then asked about the actor-comedian's demise.
Entertainment
Atlee is presently working with Shah Rukh Khan for his Bollywood debut, Jawan, which is all set to release on June 3 next year.