Sridevi's demise has gone from heartbreak to travesty; it's time self-proclaimed experts let the police do its job
The way Sridevi's demise has gone from being a heartbreak to a cruel travesty is courtesy the media and those who have no problem with giving their opinion on everything and adding to the din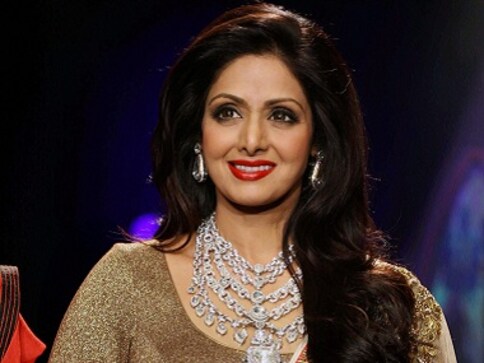 The lack of clarity over the circumstances surrounding Sridevi's demise is a dismal situation and has robbed the veteran actor of dignity in death. And much of it is our own doing. Perhaps the biggest question mark will be placed over the cause of death, while the authorities will also investigate who spread the initial assessment that she died of a cardiac arrest, even going so far as to differentiate between a cardiac arrest and a heart attack.
The media not only accepted this premature assessment, but also built it up and gave its own spins, even though there was no valid authority to whom the information could be attributed. Since it gathered speed before the post-mortem could be conducted, the truth ultimately came as a shock to everybody concerned. Those who knew her and loved her are still trying to wrap their heads around the awkwardness that is now spiraling out of control.
It was a similar such conclusion that again led sundry media outlets to announce various timings for the arrival of the body in India and the funeral that would then take place. This is completely uncalled for. If, even in grief, there had been restraint, there wouldn't have been so many red flags for the Dubai police to check. The investigators could have finished their probe and let everybody go.
We fail to understand that the VIP syndrome which works in India, even in death, has absolutely no value in Dubai. Everyone is the same and no corners are cut. The police will go by the book and they know their job. They are no amateurs and have a sterling record. They will go so far as to factor in comments and remarks made in India with reference to this case. Famous or not, the cops don't care. Neither does the public prosecutor. If a senior politician in India says she never drank alcohol, the immediate questions ask as to how there was alcohol in her bloodstream. If a TV host says there were several phone calls for one specific individual, the police are duty bound to investigate. When a doctor on a panel during a TV bulletin announces loftily that you cannot have a heart attack or cardiac arrest in a bathtub or drown in one, they will mark it down for further confirmation. And they will certainly be interested in tracing every call and contact to ascertain and reconstruct her last hours.
The way Sridevi's demise has gone from being a heartbreak to a cruel travesty is courtesy the media and those who have no problem with giving their opinion on everything and adding to the din. Did we really expect that just because she was famous, her body and her mourning entourage would be put on a plane and sent home? Yes, we can admit it, that's exactly what many Indians must have concluded.
Let's be honest; if she had died in India, the cause of death would have been put down as cardiac arrest and coffee-sipping society matrons would have prattled on about weight reducing drug regimens. Frankly, this highly professional police force in Dubai too would be happier to be rid of this whole mess. They don't need the hassle. But they don't work that way. They will not rest until all the boxes are ticked.
It would therefore be salutary to shut up and let them do their jobs. Too many opinions and too much smoke isn't helping. If Indian Ambassador Navdeep Suri and Consul General Vipul are saying that it might take a few days, be assured that you won't be able to rush the police. They will continue to seek answers till they are satisfied with their job. It might even take weeks.
India
The man was cleaning the terrace when he lost his grip and took the fall, however, his elder brother was there to save him
India
Several users had reported glitches while making the transactions through the app on social media
India
Rehan, a resident of Chachaiyan village, posted maps of India and Pakistan on Twitter and wrote India should be made an Islamic state