Sridevi's death leaves Bollywood bereft of a superstar — and a truly brilliant, transformative actress
There was a time when, if you wanted your heroine to do comedy and pull the rug out from under the hero's feet, there was only one actress you could turn to. And that was what made Sridevi so special.
Late last night, on 24 February, we heard the news of veteran actress Sridevi passing away in Dubai due to a massive cardiac arrest.
This morning, I was telling a friend of mine how much I loved the actress's work, rattling off the names of one Hindi film after another, when my friend asked me if I had watched any of the Tamil, Telugu or Malayalam films she had acted in. When I said I hadn't, all my friend had to say was – "Well, in that case, you have no idea what you've missed".
I was instantly reminded of the countless number of times critics have said that some of the best work that the veteran actress had done had been in the films made in these languages.
Truth be told, when I was a child, I remember I never quite liked Sridevi too much. At that age, with the limited understanding that I had of cinema, it seemed to me that she had a face that was way too round, had 'shifty' eyes, a rather irritating voice and that her mannerisms weren't that of a typical Hindi film heroine. I never quite understood the fuss about her popularity – it seemed like everyone, including those who loved 'serious cinema' and looked down upon mainstream commercial cinema, spoke highly of her.
But by the time I had reached my teens, I began to realise why everyone around me seemed to like her so much. And it was then that I realised how wrong I had been about her.
In an industry where the glamour quotient is considered the only true measure of a heroine's calibre, the number of stereotypes she broke was simply astounding to think of. It is not the fact that she was the first female superstar that is remarkable - such titles can often be misleading, after all. What is more awe-inspiring is to remember that she was perhaps the only mainstream heroine from the '80s and the '90s who was also an actress, in the purest sense of the term.
When an audience as fickle as us wanted more from their heroine, she was the one who brought in a fresh breath of humour through her performances. That's a risk that not many mainstream heroines were willing to take, mind you, because comedy, fooling around and buffoonery were perceived as unladylike activities.
But Sridevi was not your average Hindi film heroine, was she?
There was a time when, if you wanted your heroine to do comedy and pull the rug out from under the hero's feet, there was only one actress you could turn to. And that was what made Sridevi so special. Roles were written for her. People used to queue up to watch her on screen – not just for the glamour she brought, nor just for her excellent skills as a dancer, but for her impeccable comic timing, her flawless expressions and her natural flair.
How many heroines from that period of Hindi cinema can be credited with such a feat? Can you think of one, just one actress who could have pulled off the Chaplinesque casino scene in Mr. India as beautifully as she did? Or one who could turn into a child as easily as she had in Sadma? Or one actress who had as spectacular a comeback as she had? A natural in front of the camera, we were just beginning to discover a whole new side to her, and there was so much more that she could have offered to the art.
I will always remember Sridevi as the otherwise fiery young lady whose eyes welled up with tears and who choked up while saying – 'Balcony…balcony ke aage garden…garden ke aage samundar…', or the mother who, on seeing her little boy destroying all the laddoos she had made for a wedding with painstaking effort, leaving her no chance to appear for an exam she had been preparing for, saying with grit and determination on her face – 'Main phir se banaungi'.
And yet, I feel incomplete today. Because I know for a fact that I have not even scratched the surface of the huge body of work that she has left behind. Her passing has left a void in the world of Indian (not just Hindi) cinema that cannot be filled. A deeply religious person, a woman for whom her spirituality came before everything else, a lady who was so sparked in front of a movie camera and yet so embarrassingly shy in an interview with the media – Sridevi will always hold a special place in our hearts.
She made an entire generation of young men fall in love with her, and yet managed to win the hearts of all the girls and the women by making humour look charming on screen. May she travel well, and find peace.
Entertainment
The actor is undoubtedly one of the best actors in Indian cinema
Entertainment
The actor bagged her part in the Raj and DK show basis an audition done years ago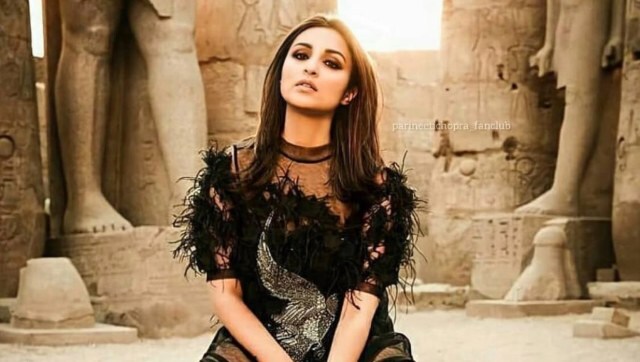 Entertainment
arineeti took to social media to share the happy news.