Sridevi's death has brought out the worst in Indian media, crossing the line between journalism and exploitation
Celebrity or not, there's a way to report any person's death and this is not the way. News channels have been using Sridevi's death for higher TRPs.
When India woke up to the news of the untimely death of Sridevi in a Dubai hotel on Sunday, a caravan of journalists and TV vans made their way to the home of her brother-in-law Anil Kapoor in Juhu, Mumbai.
By late afternoon, the reporters had fanned out to other locations –the airport, the cremation ground and the apartment complex the late actress shared with her producer husband Boney Kapoor and daughter Jhanvi and Khushi – morbidly eager to minutely document her untimely demise around-the-clock.
Since then, it's been almost impossible to turn on TV News or log into social media without witnessing tributes, personal testimonials and conspiracy theories.
It's been a media feeding frenzy, especially on television.
The initial rumours (there has been no official statement from the Dubai police or the family) were that Sridevi succumbed to a heart attack while in a bathtub.
So, obviously news channels lost no time in rounding up multiple 'experts' to speculate about the late actress' plastic surgeries and whether she was on fat-burners or steroids; all the while the anchors kept clarifying they weren't speculating about any particular case.
On Aaj Tak, the headline screamed 'Maut Ka Bathtub'.
In the accompanying report was a clip of Sridevi dancing at the wedding she attended days before her death with the line 'Sridevi ka Aakhri Dance' with the anchor saying 'sharab ke nashe main chali gayi duniya se Chandni'.
This was followed by Amar Singh clarifying, 'She never drank whiskey, tequila or brandy' followed by his expert opinion that it's normal to drink a little at weddings.
It gets worse. If you were anywhere near a TV screen last night, you can't be blamed for having nightmares of a murderous bathtub coming to suck the life out of you.
ABP News also had an anchor standing in front of a bathtub with a large goblet of red wine on the side. With ominous music playing in the background, the host asked, "If Sridevi was a teetotaler, then why did she drink that day? Did she drink because of family problems? Was she stressed about the end of her career? Was she depressed?"
Another report on the same channel wondered if "Boney Kapoor was with his wife at the time of her death", "why he flew back to Dubai to take her out for a meal" and, if so, "was he trying to make up for a fight"?
Just in case you missed the fact that there was alcohol involved, they played these questions on a loop over movie clips that had Sridevi drinking or even standing next to alcohol bottles. All very subtle indeed.
TV9 had a rendered image of Boney Kapoor standing over a bathtub where Sridevi, dressed in all white, lay. On Republic Tv, it didn't take long for Arnab Goswami to draw parallels with Sunanda Pushkar's death. Their reporter in Dubai went to the extent of wondering if Boney Kapoor tried to resuscitate his wife when he found her in the bathroom!
In another Prime Time panel discussion, Times Now Editor-in-Chief Rahul Shivsankar wondered whether the actress drank vodka, some cocktail or wine!
Celebrity or not, there's a way to report any person's death and this is not the way. What news channels have been doing for the last two days has been using a woman's death for higher TRPs. This is where they have crossed the line between journalism and exploitation. We saw this happen with Arushi Talwar, Sunanda Pushkar and Sheena Bora and it's reprehensible.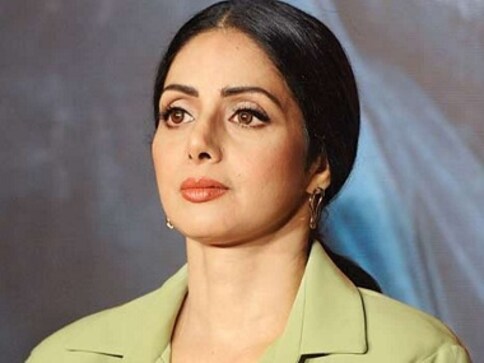 Entertainment
The Sridevi story had quickly and grotesquely turned into a story of comeuppance for a woman who had wanted too much of everything – success, love and beauty. The news coverage has made a mockery out of everything the actress stands for.
Entertainment
In a shocking new twist to her sudden demise, it was revealed that Sridevi died due to 'accidental drowning' in her hotel room bathtub before her surprise dinner date with husband Boney Kapoor.
Entertainment
Bollywood superstar Sridevi Kapoor, considered by many to be one of the biggest names in Hindi cinema, has died after suffering a heart attack in Dubai,