Sridevi was in pain due to Boney Kapoor's financial instability, claims late screen legend's uncle
Late screen legend Sridevi's uncle told a Telugu news channel about the pain she was in due to Boney Kapoor's financial instability
Screen legend Sridevi's sudden demise has been subject to multiple speculations. The actress passed away on the night of 24 February in Dubai due to accidental drowning. Now, Sridevi's uncle, Venugopal Reddy, has told a Telugu news channel that she was in a lot of pain due to financial instability. A DNA report claims that Reddy told the channel about the stress that Sridevi was under due to Boney Kapoor's financial trouble.
The producer reportedly lost a lot of money while funding films. To make up for the losses suffered and clear all debts, some of Sridevi's properties also had to be sold off. Due to this financial crisis, the actress, who had retired from acting after appearing in the 1997 film Judaai, was forced to return to the screen.
The same report quotes Reddy as saying, "Boney produced a film which never saw the light of the day, and they were financially going through a tough phase. Sridevi sold her properties and cleared those debts to get life back on track. And that was the main reason why Sridevi got back to acting in films."
He went on to say that although she looked hale and hearty, she was deeply disturbed due to this rough financial phase.
Sridevi was in Dubai to attend the wedding of actor Mohit Marwah. After the wedding, she moved to another hotel and was found in a bathtub full of water by her husband, Boney. The Dubai authorities subsequently ruled out foul play after a long investigation.
Find latest and upcoming tech gadgets online on Tech2 Gadgets. Get technology news, gadgets reviews & ratings. Popular gadgets including laptop, tablet and mobile specifications, features, prices, comparison.
Entertainment
The delay in the release of veteran actress Sridevi's body is nothing unusual, as per the guidelines and paperwork specified on UAE govt portals
Entertainment
Celebrity or not, there's a way to report any person's death and this is not the way. News channels have been using Sridevi's death for higher TRPs.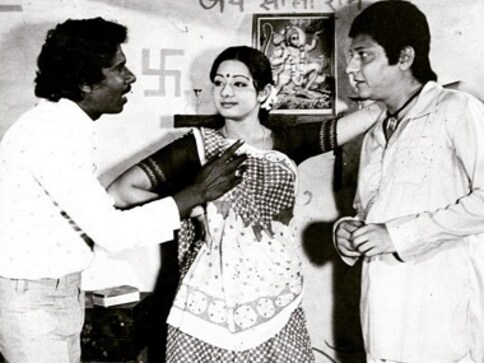 Entertainment
Bharathiraja, who directed Sridevi in her big bollywood break, Solva Sawan, reminisces how the legendary actress refused to set foot in Bollywood