Sridevi was a bonafide Bollywood star — but her films with Kamal Haasan, Rajinikanth are most memorable
Sridevi went on to do 21 films with Kamal Haasan in Tamil, Telugu, Malayalam and Hindi. She has also done 20 films with Rajinikanth and Kamal Haasan.
Waking up to the news of veteran actress Sridevi's death, on Sunday 24 February, left me shell shocked, as she was the last of the great actors who made a successful crossover from south Indian cinema to Bollywood. She was one of the few actors to have films in all the four south Indian languages – Tamil, Telugu, Kannada and Malayalam — before migrating to Mumbai to do Bollywood films.
Follow all the latest updates here
Sridevi ruled Bollywood in the late 1980s as the numero uno female star, before Madhuri Dixit replaced her. Though she made her Hindi debut with Bharathiraja's Solva Sawan (1978), a remake of 16 Vayathinile and later Sadma (a remake of her classic film with Kamal Haasan, Moondram Pirai) sank without a trace. However, she reworked her strategy (thanks to her mother Rajeswari ) it was films like Raghavendra Rao's Himmatwala (1983) — where her "thundering thighs" and pairing opposite 'jumping jack' Jeetendra — that thrust her into stardom. The female-oriented Nagina (1986) and later Mr India (1987) made her a superstar.
However as an actress, I would always remember Sridevi for her Tamil films, especially with Kamal Haasan and Rajinikanth.
Sridevi began her career as a child artiste in Thunaivan (1969) and dominated Tamil cinema for 10 years as a top heroine from K. Balachander's Moondru Mudichu in 1976 to Naan Adimai Illai in 1986. Here's some unbelievable trivia: in K Balachandar's Moondru Mudichu she played step mother to Rajinikanth in a film which had Kamal Haasan in a cameo!
Another stalwart of those days was the pathbreaker Bharathiraja, and his trendsetting off-beat film 16 Vayathinile in which Sridevi played the pivotal heroine role of Mayil, the innocent village girl. The film had Kamal Haasan playing Chappani and Rajinikanth as the villainous Parattai. It changed filmmaking in Tamil and also created two new stars Kamal Haasan and Rajinikanth.
Sridevi went on to do 21 films with Kamal Haasan in Tamil, Telugu, Malayalam and Hindi and was also romantically linked with him. Tamil film producer and writer G Dhananjayan says, " They had terrific onscreen chemistry which audiences of that generation loved, as they looked natural and probably in love. And their success rate as a pair at the box-office was awesome. Who can forget some of the best love stories made in Tamil like 16 Vayadhiniley, Sigappu Rojakkal, Kalyana Raman, Varumaiyin Niram Sivappu, Guru, Vaazhvey Maayam and top it up with the all time great Balu Mahendra's Moonram Pirai? All these movies had great music mostly by Ilayaraja, which also created a halo around the pair."
With Rajinikanth too, Sridevi has done nearly 20 films. Her most memorable outings opposite Rajinikanth as hero in Tamil are Priya, Dharma Yudham, Johny, Pokkiri Raja and a few others. Sridevi and Rajinikanth as a romantic pair had also done half a dozen films in Hindi, when Rajinikanth was trying to find a foothold in Bollywood in early 1980s. Except for Chaalbaaz in which Sridevi played a dual role opposite Sunny Deol and Rajinikant, her other films with Rajini were all failures.
One of the major reasons for Sridevi's success in Tamil cinema was that early in her career, she was moulded by doyens like K Balachandar, Bharathiraja, Balu Mahendra, Mahendran and a few others. Sridevi was also an excellent dancer and impressed everybody with her dance movements in commercial masala films. She made a name for herself in Hindi cinema with some great dance movements in super hit films like Nagina, Tohfa, Mr India, Chaalbaaz and a few others.
Sridevi also understood the importance of doing commercial mass films with heroes who were much elder to her like Rajinikanth, Kamal Haasan and Chiranjeevi, which got her a huge reach in south.
It also paved her way to Bollywood as she went on to do remakes of south mass films in Hindi with hit south Indian directors. Take her early films in Hindi; they are all remakes helmed by south Indian hit directors like K Raghavendra Rao, K Bapaiah, K Viswanath, T.Rama Rao, SA Chandrasekhar, among others.
Once she started working with Shekhar Kapoor, Yash Chopra, Mukul Anand, Harmesh Malhotra, she adapted well to Bollywood and became a classy actress . The secret of her longevity at the top as a heroine was her constant reinvention and willingness to change.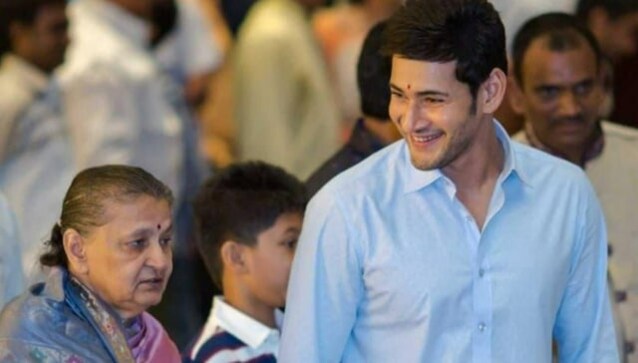 Entertainment
Mahesh Babu is the son of yesteryear star Krishna and Indira Devi and is the fourth of the five children born to the couple. 
Entertainment
As long as Prakash Raj and Karthi (the former far more intense and implosive than the latter) battle out in the open, Viruman is fun. But then, the plot goes into too many digressions.
Entertainment
Raju Srivastava's character Gajodhar bhaiya became a household name. The stand-up comic was also famous for his style of dialogue delivery that left everyone in splits.