Sridevi passes away: How the actress sparkled in South films before Bollywood wooed her
When Sridevi left the South film industry for Bollywood, she broke our hearts. But now she has left us forever, writes Sujatha Narayanan
Stop all the clocks, cut off the telephone. Sridevi is gone.
When you look back over Sridevi's filmography, there are certain films that flash through one's minds, like lightning — Moondram Pirai (Sadma in Hindi), Johnny, Vazhvey Maayam, Meendum Kokila, Dharma Yuddham... these and the more than 50 films (apart from her many Telugu superhits) which mostly got remade as part of her initial slate of movies in Hindi.
Sridevi was the primary superstar heroine from the '80s. Despite making a rather uncomfortable shift from being a famous child actor to a gawky yet alluring teenage heroine in a few Malayalam films, she hit bull's eye when K Balachander chose to cast her with Kamal Haasan and Rajinikanth in Moondru Mudichu. There was no looking back ever since.
Sridevi is the only heroine to act with both father and son as leading lady. Nageshwara Rao and she made quite a 'jhakaas' pair in Telugu and years later, she paired up with his son Nagarjuna in a more than three films — the noteworthy one being Ram Gopal Varma's Govinda Govinda. Hers was a lethal combination of childlike innocence with great sensuality and acting prowess.
She was a heartbreaker all along! Our childhood, our matinee show, every boyfriend/brother/father's true love, haunter of dreams, the real poster girl who could carry off any costume with consummate ease and appeal. She broke our hearts a little when she left for Bollywood. We felt a sense of betrayal as though we, the South Indians owned her. But we still followed her there, and loved her to bits.
We saw her films in Hindi also to make sure sure she was okay in that faraway place. Now she has left us for good. Every photograph that surfaces on our timeline now is a reminder of her charm, mischief and beauty. Leaving us longing for that girl from 16 Vayathinile who played on the swing in the fields in a pavadai thavani (half sari) with a nose pin and ribbons in hair, wishing she would just stay with us a little longer...
India
Kashmir's much-awaited first multiplex was inaugurated by Lieutenant Governor Manoj Sinha today. The movie screening will resume in the Valley after a gap of 23 years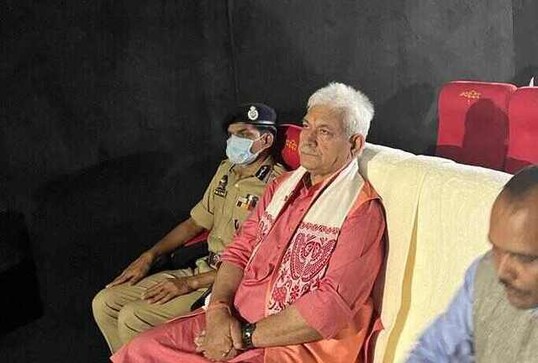 India
Kashmir had a dozen theatres in the late 1980s, but they closed due to terrorism in the late 80s and 90s. Though authorities made attempts to reopen some of the theatres in the late 1990s, militants thwarted such efforts by carrying out a grenade attack on Regal Cinema at Lal Chowk in Srinagar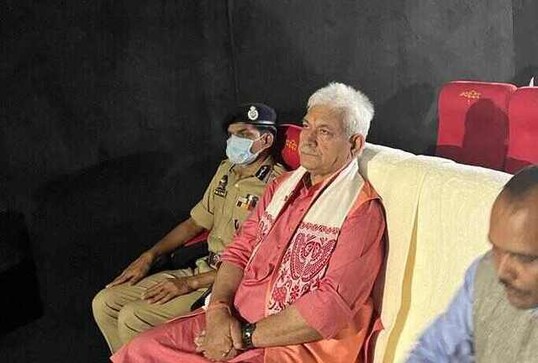 India
The Dhar family and INOX, one of the major film distributors and theatre chains, worked together to create the multiplex