Sridevi passes away: Delay in release of body not unusual; all procedures laid down by UAE govt being followed
The delay in the release of veteran actress Sridevi's body is nothing unusual, as per the guidelines and paperwork specified on UAE govt portals
Veteran actress Sridevi passed away at the Jumeirah Emirates Towers Hotel in Dubai on the night of 24 February due to cardiac arrest. Her producer husband Boney Kapoor was present in the room when the unfortunate incident happened. Shortly after the news of her death broke, Indian industrial magnate Anil Ambani offered to send his private jet to bring her mortal remains back to India.
Although the public has so far had very limited access to information about her death and the process of repatriation, reports suggest that all developments with regard to the release of the body are well in sync with general rules and regulations.
To report a death outside a hospital, the UAE police needs to be called immediately, as per the official portal of the UAE government. Forensic reports have to be obtained from the police to investigate the cause of death. The authorities then fill out a death report and move the body to a government morgue. After Sridevi was found unconscious in the bathtub of her room by Boney Kapoor, the police was called to the scene. The actress' was body was kept in a morgue, according to reports in the media.
After the procurement of a death certificate, the document has to be submitted to UAE's Ministry of Health and Prevention, Ministry of Foreign Affairs and International Cooperation. The ministry registers the death and the Ministry of Foreign Affairs and International Cooperation attests the death certificate, according to the official govt portal. In Sridevi's case, the forensic procedures were not rushed since she is a high profile personality, reports News18. It was only in the early hours of 26 February, that the death certificate was issued.
The embassy of the person's home country then needs to be informed after which it provides a NOC and cancels the passport of the deceased. After the NOC is received, the family of the deceased must return to the police station where documents related to the release of the body, embalming and transportation are issued, as stated by gulfnews.com. If the death has occurred outside a hospital, the body is taken to Rashid Hospital (as is the case with Sridevi).
For transporting the body to a different country, arrangements need to be made through both DNATA and the chosen airline, as per the information provided on dubai.ae. The DNATA then handles the body at the Cargo Village. The airport letter has to then be submitted to the CID office in the airport itself.
As per the latest update, Sridevi's body will be ready for repartrition by 3:30 pm IST.
India
He will also address the opening ceremony of the event along with Israeli president Isaac Herzog. Singh is also scheduled to hold delegation-level talks with Sarah Al Amiri, UAE Minister of State for Advanced Technology and Chairperson of UAE Space Agency
Explainers
A joint advisory from Air India and AI Express said the UAE has issued new guidelines barring entry of passengers with a single name on their passports. Those identified as inadmissible will be deported to their country of origin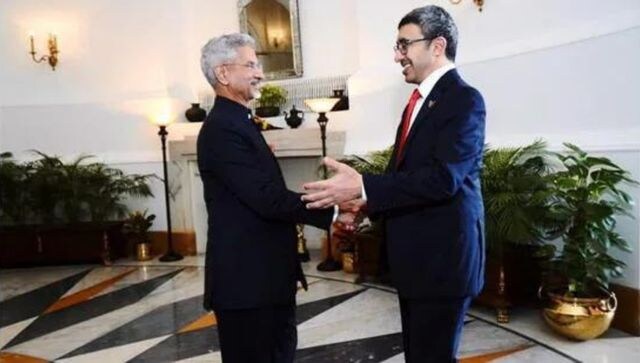 Business
The relationship between India and the UAE has seen several changes since 2014—the year that the ruling Bharatiya Janata Party came to power with Prime Minister Narendra Modi at the helm. Over the years, the UAE has steadily made its way to become the third largest trading partner of the country