Sridevi is Bollywood's irreplaceable superstar: Why there can never be anyone like the talented actor
For millions across the globe, Sridevi was an actor who both defined and encapsulated the essence of cinema.
The sudden demise of the legendary actress Sridevi at the age of 54 following a cardiac arrest in Dubai is far more shocking than one would expect. The blow is intense and the loss manifold, for the simple reason that there is no memory of three of the most popular cinemas in India – Hindi, Tamil, and Telugu — without Sridevi.
The actress made her debut as a child artiste in the devotional film Thunaivan (1967) at the age of four and has been a conscious part of India's cinematic lexicon for the past fifty years. If Sridevi had no other identity beyond the films that she did, the audiences probably have no concept of films in India without her.
Irrespective of the era you were born in or the actors you liked, the cosmos of Hindi film fans is divided into two distinctive groups of those like Sridevi and the others.
Unlike most other iconic stars that, in a way, took over from their predecessors, Sridevi never really replaced anyone and perhaps it is this aspect that makes her unique and peerless.
One of the most popular child artists in the south in the 1960s, Sridevi's first major Hindi film appearance was in Julie (1975) where she played the younger sister of the lead, Lakshmi. The film was a remake of the Malayalam original and her role in the film along with Rajesh Roshan's music continues to be an enduring memory.
The very next year she got her first leading role in K Balachander's Tamil film Moondru Mudichu (1976) that also featured Rajinikanth and Kamal Haasan. For the remainder of the decade, she was a part of many memorable films including Gayathri (1977), Kavikkuyil (1977) and Bharathiraja's directorial debut 16 Vayathinile (1977), which would go on to be remade as Solva Sawan (1979), Sridevi's Hindi film debut, as a leading lady.
In the years between her Hindi debut and Himmatwala (1983), the film that established her as a star north of Vindhyas, Sridevi featured in two films that would not only displayed her range as an actor but also cemented her cinematic legacy. In Meendum Kokila (1981) Sridevi played the role of a housewife whose husband (Kamal Haasan) falls in love with a film actress (Deepa) and the film fetched Sridevi her first Filmfare Best Actress Award. Intriguingly enough, Rekha was originally cast as the actress and had even shot a few schedules but walked out of the film for no reason. The second film was Balu Mahendra's Moondram Pirai (1982) that was remade as Sadma (1983) in Hindi. These two films reveal Sridevi's chameleon-like ability in terms of adaptability.
Between the mid-1970s and the mid-1980s, Sridevi had displayed the same brilliance as Kamal Haasan when it came to roles that they undertook or the hits that they were a part of; yet the way they were treated was completely different. No doubt that Sridevi was quickly labeled as the numero uno in Hindi films following Himmatwala and Sadma, which released in the same year, and later Nagina (1986), Mr. India (1987), Chandni (1989, Chaalbaaz (1989) only furthered that claim, but at the same time she was labeled 'Thunder Thighs' while Kamal Haasan was hailed as the new god.
It's an affront that while Haasan's success would allow him to get away with doing something idiotic, a term used only for the sake of argument, Sridevi's growing popularity only saw the roles getting stereotyped and typical. As she scaled greater heights, films like Moondram Pirai or Sadma were traded for a run of the mill Ram-Avtar (1988), Sone Pe Suhaaga (1988) or Sherni (1988).
What made Sridevi stand apart from the rest was that even in an era where Hindi films were completely male-dominated (not that they aren't still to a great extent) her aura became so powerful that she could refuse films with Amitabh Bachchan if they didn't offer anything even halfway substantial. She merrily continued to do the masala films but managed to put in a Lamhe (1991), Khuda Gawah (1992) and a Gumrah (1993) that catered to the actor within.
Much like Kamal Haasan or Amitabh Bachchan at their peak, Sridevi was effortless when it came to making the bizarre somewhat acceptable. How else can one explain something as outlandish as Judaai (1997) where her character 'sells' her husband (Anil Kapoor) to another woman (Urmila Matondkar) to fulfill her materialistic desires? The success of Judaai had surprised many younger viewers as they found it strange and Sridevi's histrionics outmoded and theatrical. What is telling is this is exactly the kind of thing that would earn laurels for being 'fully Bollywood' or hailed as a throwback at the good old days of Hindi cinema.
Sridevi took a 15-year hiatus post-Judaai to spend time raising her children but even in that decade and a half, her presence lingered.
This was a period where Hindi cinema underwent a transition that saw kitsch become cool and acceptable. An entire generation of viewers began to discover that what the contemporary stars were doing on-screen was mostly a rehash of the 1980s. This is what adorned the status of 'legend' on the influential figures of that era such as a Bappi Lahiri and the late Silk Smitha. Everyone wanted to rekindle the memories of Hindi cinema of the period the way Farah Khan attempted a Manmohan Desai in Main Hoon Na (2004) or revived Karz (1980) with her Om Shanti Om (2007).
Even at a time when most harked back to the 1980s and 1990s, there was hardly any worthwhile offer that would entice Sridevi out of self-imposed retirement. Of course, the standard mother, sister, bhabhi or scheming villain a la Rekha in Khiladiyon Ka Khiladi (1996) would have been there but the irony of a Sridevi not getting a script that would justify her talent and prowess is not lost on anyone who follows cinema in India.
The two films that featured Sridevi in the recent past — English Vinglish (2012) and Mom (2017) — are more than 'comebacks.' They may have their flaws or could have been better but beyond the obvious, these films — like much of her body of work — show that there can never be another Sridevi. For millions across the globe, Sridevi was an actor who both defined and encapsulated the essence of cinema.
Entertainment
Actors Karan Singh Grover and Bipasha Basu are ready to embrace parenthood as they will be welcoming their first child.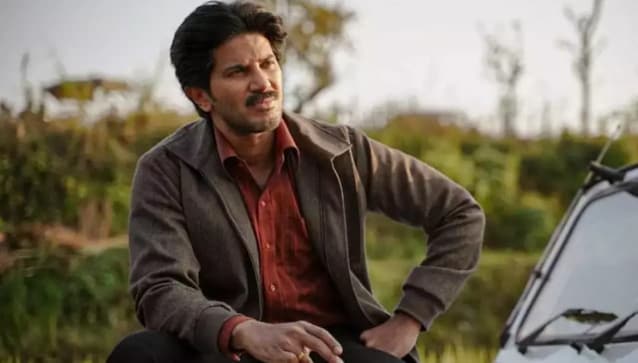 Entertainment
Notably directed by Raj Nidimoru and Krishna DK, Guns & Gulaabs features Rajkummar Rao with Dulquer Salman, Gulshan Devaiah, and Adarsh Gourav in lead roles.
Entertainment
Bollywood director Mahesh Bhatt celebrated his 74th birthday on 20th September, Tuesday, and his daughter Alia had something to share with fans