Sridevi accorded state funeral; celebrities, fans pay final respects to the screen legend
Wrapped in the tricolor, Sridevi began her final journey with thousands of mourners jostling with each other to catch a glimpse of her cortege as it slowly made its way through the city to the Vile Parle crematorium.
Bollywood superstar Sridevi was cremated with state honors at Mumbai's Vile Parle Seva Samaj Crematorium on 28 February, Wednesday evening, news agency PTI reported.
Wrapped in the tricolor, the Indian cinema icon began her final journey with thousands of mourners jostling with each other to catch a glimpse of her cortege as it slowly made its way through the city to the Vile Parle crematorium.
Mumbai: Mortal remains of #Sridevi wrapped in tricolour, to be cremated with state honours. pic.twitter.com/2XtBcEPHuz

— ANI (@ANI) February 28, 2018
The body of the 54-year-old, who died in Dubai on 24 February, Saturday, was taken in a hearse that was covered with white flowers, the color of mourning.
Sridevi, Indian cinema's first woman superstar, was given a gun salute at the Celebration Sports Club, minutes away from her home in Green Acres, Lokhandwala where her body was kept before leaving for its last journey.
Her filmmaker husband Boney Kapoor, stepson Arjun Kapoor and other family members were with the body as it left the building.
As crowds mobbed the vehicle — with some climbing on trees and clambering on gates to get a better look — Arjun Kapoor requested them with folded hands to let the funeral procession pass through.
Thousands of people walked along with the hearse as it left the venue for the crematorium, about seven kilometers away. There was a sea of people as far as the eye could see.
A prayer was performed at the hall before taking the actor's body for the last rites. The white hearse had a giant photograph of the much loved actor edged with white flowers. It was the theme of the day with white lilies, mogra and red roses also covering the hall where her body was kept. With flowers in their hands and a prayer for their screen idol on their lips, thousands of fans filed past the body at the hall to pay their last respects.
Sridevi's body was brought to the venue at 9 am by her family members. Inside the hall, her family, including brothers-in-law Anil Kapoor and Sanjay Kapoor as well as nephew Harshvardhan Kapoor and nieces Sonam Kapoor and Rhea Kapoor, stood in a corner, their eyes wet with tears.
Sridevi's daughters Jahnvi and Khushi were standing a little behind them.
The actor's mortal remains were draped in a red kanjivaram sari with a bindi on her forehead. A sombre, red-eyed Boney Kapoor stood in a corner surrounded by his family and friends from the film fraternity. Fashion designer Manish Malhotra broke down and was consoled by film-maker Karan Johar, who was also unable to control his grief. Rani Mukerji sat near the body, and was consoling Sonam Kapoor, her niece.
The hall had three entry points - for VIPs, the media and the public. Nearly 200 policemen were present at the venue to keep the crowd in check. While the gates for the general public opened after 10 am, fans from across the country started queuing up to pay their last respects to the 'Chandni' star since 6 in the morning.
People came from as far as Karnataka and Chennai to catch the last glimpse of their screen idol. Among the crowd was a group of fans from Karnataka waiting to pay their respects to the actor. "We were there even at Anil Kapoor's bungalow earlier and will not leave Mumbai without seeing our idol," said a fan waiting in the line.
A galaxy of stars, young and old, joined the family in mourning the sudden death of the pan India star, who acted in 300 films and began her career when she was only four.
The body of Sridevi was flown back to Mumbai last night after the Dubai authorities determined that she had accidentally drowned in her hotel bathtub.
Entertainment
Other updates include Adrien Brody's fifth collaboration with director Wes Anderson for a film set in Spain.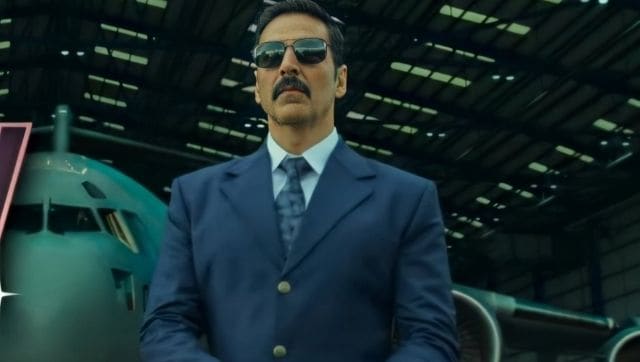 Entertainment
Other announcements include Jodie Whittaker leaving Doctor Who in 2022 and TV actor Drashti Dhami joining the ensemble cast of Nikkhil Advani's The Empire series.
Entertainment
Amazon Prime India also revealed that Narappa, Sarpatta Parambarai and Malik were watched by its subscribers in over 3,200 towns and cities in India as well as in over 150 countries and territories globally.