Spyder, Jai Lava Kusa, Nene Raju Nene Mantri: Tollywood actors embrace the dark
SJ Suryah is the talk of the town these days, thanks to his performance as a menacing villain in AR Murugadoss' Spyder. That the actor took us by surprise would be an understatement. The dark undertones and the lack of empathy in his characterisation made sure that SJ Suryah hogged the limelight in every single frame of the bilingual film. He is not the only actor who has made heads turn with his striking performance in a negative role.
In recent times, a growing number of actors are embracing the dark side in an attempt to shake up the status quo. Right from NTR Jr to Rana Daggubati, Jagapathi Babu to Arvind Swamy, a slew of lead actors have played negative roles or characters with grey shades much to the surprise of the audiences, and more often than not, this transformation has become their respective film's USP.
Recently, when SJ Suryah was asked why he chose to play a villain in Spyder and also in Atlee's Mersal, the actor said, "I didn't choose these projects, the scripts chose me. While I had searched for such projects all these years, now they find me. I focus on how to efficiently essay the roles I get."
Playing A Negative Role Is Challenging
Several decades ago, legends like NT Rama Rao and SV Ranga Rao impressed everyone with their performances in negative roles. In fact, NT Rama Rao's portrayal of Duryodhana is a classic. Then there was SV Ranga Rao who stunned moviegoers with his role as Nepala Mantrikudu in Paathala Bhairavi. Later, actors like Mohan Babu too played a few negative roles before turning heroes.
After a long gap, the trend is going through a revival of sorts. Putting it in perspective this trend, which has become quite prominent in the Telugu film industry of late, writer Kona Venkat says, "It's a huge challenge for any hero to play a negative role when they are at their peak of their career. It's got nothing to do with following the footsteps of legends like NT Rama Rao guru or SV Ranga Rao garu. People would have seen actors like NTR Jr play all sorts of roles over the years. However, the moment you pitch a negative role to him, it changes the whole perspective on the film." He couldn't be more true.
NTR Jr's recent film Jai Lava Kusa, which turned out to be a huge money spinner at the box-office, was partly inspired from the Ramayana. Jai, one of the characters which NTR Jr played, grows up idolising Ravana and is equally ruthless with his opponents. Admittedly, he was both excited and nervous about playing the grey character, who also stammers a bit.
"One of the things that I really loved about playing Jai was the freedom it gave me to explore the character. The moment you play a positive role, there are several boundaries. However, that is not the case when it comes to a negative role. You can take a lot of liberties to be evil. Whether you like or not, negativity spreads faster than positivity. Even in our Puranas, evil men overpower everyone around them quite quickly, but it takes years for the good to win over the evil. I love challenges and playing Jai was a huge challenge because I had to make him look convincing. We tried to imbibe a lot of negative traits in him, but my biggest worry was whether all our hard work would go in vain if people don't receive the character properly," NTR Jr said.
A Gateway To New Opportunities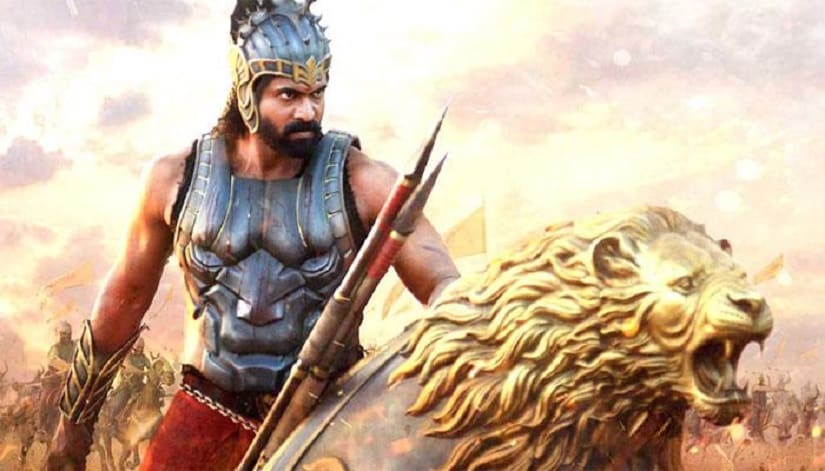 Perhaps no other actor in recent times has gained playing a negative role as much as Rana Daggubati has. Ever since he played the menacing Bhalladeva in SS Rajamouli's Baahubali series, the actor has been flooded with opportunities in multiple languages. Rana was at a nascent stage of his career when he was approached to play this role and it was a big leap of faith for him. The success of both Baahubali: The Beginning and Baahubali 2: The Conclusion has made him a household name across the country.
And his recent film Nene Raju Nene Mantri too tapped into a grey side of his acting persona to play a commoner, who turns into a monster to get what he wants. "I love telling stories and it doesn't matter what role I play, if I get to be part of good films. And I certainly want to be part of this new wave of cinema which is slowly coming up in the Telugu film industry and there are plenty of directors who want to tell new stories," Rana says.
Similarly, Jagapathi Babu went through a major makeover for Boyapati Sreenu's Legend and there has been no turning back every since for him. After playing a string of lead roles in the '90s and early 2000s, the actor's career was in doldrums for a while. It was only when he decided to play villainous roles that the actor found his mojo once again, so to speak.
"No one cared about me in recent years when I played positive roles, but the day I played a negative role, my whole life changed," Jagapathi Babu quipped. By his own admission, the transformation to playing villain was more of a necessity for him. In recent years, the actor has forayed into Tamil, Malayalam and Kannada cinema, and today, he's one of the most sought after actors in South India for a variety of roles.
The Freedom Of Playing A Dark Role
Actors vouch for the freedom that comes with playing a negative role, especially when the film doesn't rest on your shoulders. Take Arvind Swamy's role as Siddharth Abhimanyu in Thani Oruvan (the film was remade in Telugu as Dhruva and Arvind Swamy reprised the same role). He is not a conventional villain by any yardstick yet the impact which the character left on the film is undeniable. A significant part of the success lies in how well Arvind Swamy imbibed the character with his own persona.
"When Mohan Raja approached me for Thani Oruvan, he just had a character sketch in mind, and we sat down to write the entire characterisation, his backstory, what he does and doesn't. It became more personal for me because I was involved with the entire creative process. Siddharth Abhimanyu plays it cool, he doesn't wear anything which is gaudy, he doesn't yell on the top of his voice. It was an interesting space to be in," Arvind Swamy confessed in an interview. The character became so popular that it changed the whole industry's perception about Swamy as an actor. He's one of the busiest actors in Tamil cinema these days with plenty of films to his credit.
Several other actors such as Aadhi Pinisetty, Adivi Sesh and Srinivas Avasarala have been part of this trend. While visibility that a big budget film offers is, at times, too tempting to let go; other times it is the joy of expanding one's acting repertoire. "I have always fancied playing negative roles from the beginning of my career. I think the best thing about playing a baddie is that you don't have to be likeable. When you play a hero, you have to do a bunch of things - like help everyone around you, be righteous etc - to prove that you are a kind-hearted man. But that's not the case when it comes to a negative role. The worst thing that can happen is that people might hate you. If you can justify when a person has a dark side, I think you'll be instantly attracted to that character," Srinivas Avasarala explains.
Ironically, the role of a conventional villain in a big budget film has been reduced to a nought in recent years. Yet, every time a lead actor plays a negative role, it becomes a trending topic on social media. Will this ongoing trend lead to more actors following suit? Only time will tell.
Updated Date: Oct 01, 2017 14:51 PM