Spider-Man will star in Marvel's biggest magnum opus, Avengers: Infinity War, and its sequel
It has finally been confirmed that the youngest Marvel superhero, Spider-Man, will finally be fighting alongside the biggies in the superhero world — he'll appear in 2018's Avengers: Infinity War and its untitled sequel, which is due in 2019.
Avengers: Infinity War and the 2019 unnamed sequel is Marvel's biggest film to date and will also feature the cast of Guardians of the Galaxy, along with the Avengers.
Marvel boss Kevin Feige confirmed this in an interview with The Hollywood Reporter at the Marvel Press Conference on 17 April.
The film is a joint production between Sony and Marvel Studios, the third cinematic iteration of Peter Parker/Spider-Man, but the first to tie in with the Marvel Cinematic Universe.
Feige also talked about Marvel and Sony's Spider-Man tie up which might end after the Homecoming film and its sequel.  "That's as far as it goes for now," Feige said about the future of a possible collaboration.
The web slinger made his MCU debut in last year's Captain America: Civil War and in the meantime, Tom Holland's Spider-Man will be seen in this year's Spider-Man: Homecoming which premiers on 7 July and also stars Robert Downey Jr., Marisa Tomei and Donald Glover.
One of the recurring themes of the upcoming Spider-Man film is that the young Peter Parker wants to be a part of the Avengers ensemble and Tony Stark (Robert Downey Jr). does not think he is ready to be a part of the team.
And before Tom Holland made his debut on as a part of the team in Captain America: Civil War, Marvel fans poked fun at how Spider-Man was the only big Marvel superhero who wasn't in the Avengers ensemble ( this was courtesy the Sony tie-up.)
Here are a few of the best 'Spider-Man being left out of the Avengers' memes: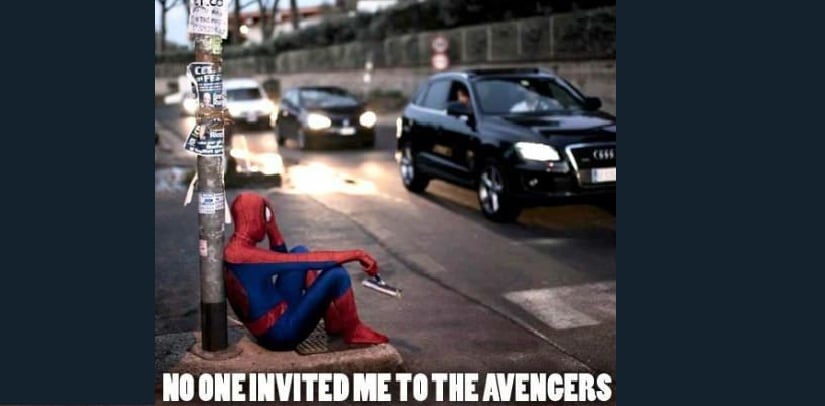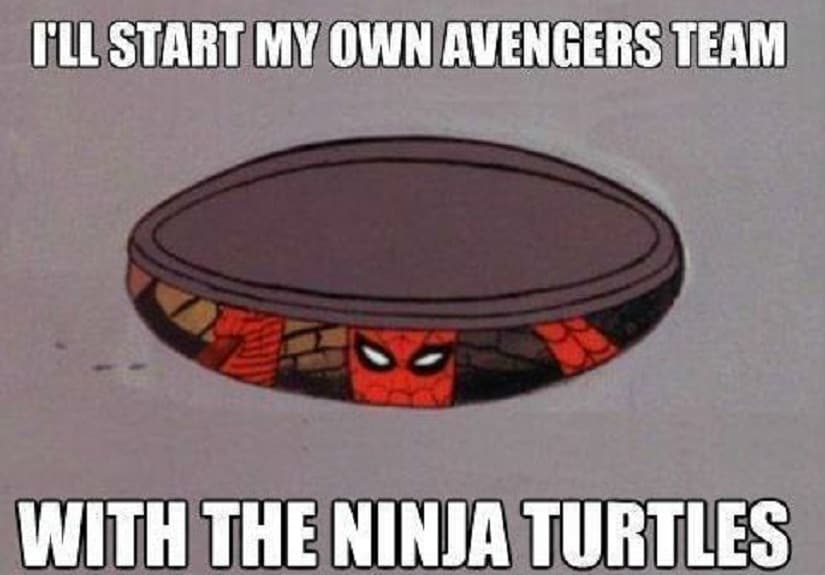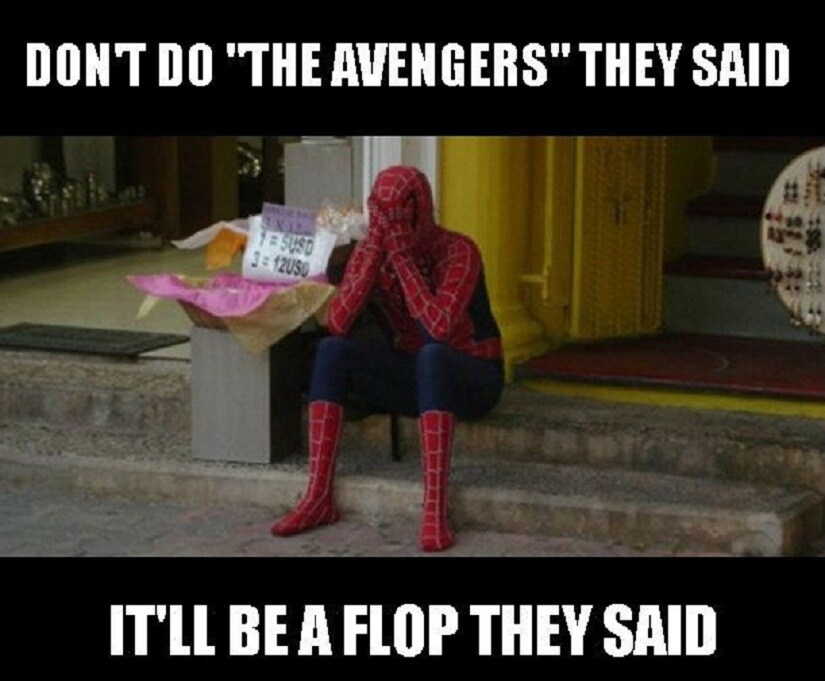 (Images via Tumblr)
Updated Date: Apr 20, 2017 19:48 PM