Spider-man: Homecoming movie review — Most enjoyable Marvel film since The Avengers
There really is no reason you shouldn't be seeing Spider-man: Homecoming at the earliest. (Do not miss the end-credits scene. It's worth the wait).
After two terrible films, ironically named 'Amazing', it seemed like another bad idea when I got to know that Spider-Man was being rebooted again.
But boy, was I proved wrong. Spidey's appearance in Civil War showed signs of fun, but now his standalone film, titled Spider-Man Homecoming has turned out to be the most enjoyable Marvel movie since The Avengers.
Marvel once again showcases a solid eye for talent by putting another indie filmmaker in the director's chair. Jon Watts, who has made the brilliant horror comedy Clown, and the comedy thriller Cop Car flexes his flair for both comedy and big thrills in Homecoming. The film in fact plays out like a superhero film made by John Hughes.
A high school setting, incredibly cast actors, a nerdy genius, a loyal sidekick, a beautiful crush, a weird but fascinating anti social girl, and a baddie threatening all these kids – imagine Ferris Buellers Day Off with Spiderman in the mix.
Headlined by Tom Holland, the best Peter Parker AND the best Spider-Man ever to grace screens. It really doesn't get better than this.
Luckily this reboot doesn't bother telling us about the origins of Spidey and the sad demise of Uncle Ben. The entertainment factor is dialed up to ten the moment the film opens with the super 'A film by Peter Parker', and fades into a badly made home movie by the kid, who has recorded his meet with Tony Stark and the airport showdown with the Avengers in Civil War.
From then onwards it's a blast of fun as Peter awkwardly tries to become a superhero, and often hilariously fails at things.
But there's another surprise that the film offers – Michael Keaton's Vulture, is finally a great villain in the MCU (Loki doesn't count anymore).
It's cool meta casting that Keaton went from Batman to Birdman and now Vulture, and he's a complete package – tremendous screen presence, amazing special effects to make his 'bad guy suit' threatening, a surprisingly solid character arc to make you empathise with him, and the best possible resolution during the climax.
If you think about it, it's the same package combo with Holland as Spider-Man, which is how they work so well as hero and villain in the film.
With superhero films getting bigger and more explosion-ey, director Watts does well to bring down the overall scale of the film, so when the big stuff happens it feels interesting, instead of the numbed down feeling you get seeing the crumbling buildings in most of these films.
It's the smaller stuff that fascinates – Spidey entering through his bedroom window and crawling on the ceiling, or looking at snapchat on his phone while he's web swinging in the air through skyscrapers.
To some it might feel like there's too much Iron Man in the film, but it's a necessary step to lay the foundations of future movies.
Stark has become Peter's surrogate dad, and the relationship they share is a lot of fun. This film is still an origin story, and it's safe to assume that Spidey will become stronger with subsequent films, and would probably even go on to take Stark's place and lead the Avengers after the Infinity Wars films.
The casting director deserves an Oscar or two. Literally every single character in the film is memorable, particularly the child actors, and of course Marissa Tomei as Aunt May.
The racial diversity in the cast is great, and it's also clear that Marvel is doing the right thing by focusing on characters instead of how loud an explosion could be.
There really is no reason you shouldn't be seeing this film at the earliest. Oh and stay for the end credits scene – I assure you, it's going to be worth the wait.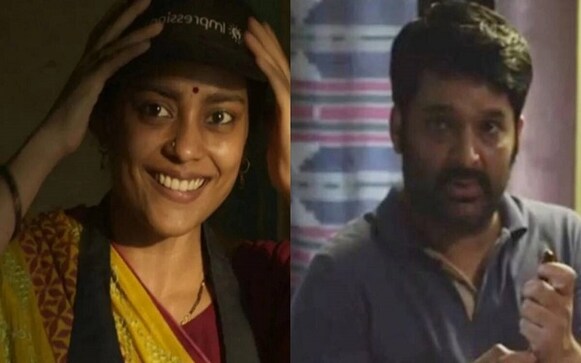 Entertainment
Nandita Das directorial Zwigato strikes a conversation on gig economy and unemployment situation of our country.
Entertainment
Thuramukham chronicles a workers' movement in Kochi with stunning cinematography, a charismatic cast but middling emotional heft
Entertainment
Rajkummar Rao's Bheed is more than just a film portraying the chaos of the COVID 19 lockdown.