Social media stalker's guide: AbRam turns 3, Sonam Kapoor rocks androgyny
As Shah Rukh Khan's adorable third child AbRam turns 3, Twitter is buzzing with praise for the little cutie
Editor's note: What's more fun than passing off stalking celebrities on social media as work?
Very little, right?
And so, we scanned the Instagram and Twitter accounts of celebs from India and abroad, to bring to you weekly updates from the interwebz. Who tweeted to whom? Who reposted last night's party pics? Who went on a rant about-... well, whatever it is Kanye West rants about. Whatever it is, don't worry, we've got you covered.
We stalk, you read. Deal?
As Shah Rukh Khan's adorable third child AbRam turns 3, Twitter is buzzing with praise for the little cutie. Infact, even #AbRamDay has been trending, so excuse us if we can't keep from showering all our attention on him.
Anyhoo, this week we bring to you more from the Shah Rukh Khan household, Sonam Kapoor being her regular fabulous fashionista and envy, courtesy Alia Bhatt.
Happy Birthday AbRam
Birthday celebrations on the plane to India with 2 of my Minions. Hope we get a cake…otherwise Kinder eggs will have to do. — Shah Rukh Khan (@iamsrk) May 26, 2016
Well it's not as glamourous as it may seem, given SRK and AbRam spent the toddler's third birthday on a plane, but give us that cutie's company anyday over a loud party, amirite?
Is there anything Sonam Kapoor can't wear?
Ever since Sonam Kapoor Cannes appearance, we've noticed that pretty much every outfit she has been snapped in, is nailing the fashion brief. From wearing a saree with shoes to going complete androgynous, Sonam is literally the personification of #fashiongoals
We're jealous of Alia Bhatt
We know Alia Bhatt is shooting a film with Shah Rukh Khan — Gauri Shinde's next — but we still haven't gotten over the fact that she will be able to spend time with him outside of the shoot. Spotted on the instagram post above is Gauri Shinde, Alia Bhatt, Shah Rukh Khan and seemingly the crew of the film, just chilling on SRK's bed. Sigh.
Entertainment
Aamir Khan's Laal Singh Chaddha recently came under the scanner after a Twitter user accused the film unit of littering in Ladakh. Incidentally, it was Khan who was credited for the region's tourism boom over a decade earlier.
Entertainment
Madhav Moghe, who also starred in Partner, Ghatak and Damini, passed away at his home in Mumbai on Sunday.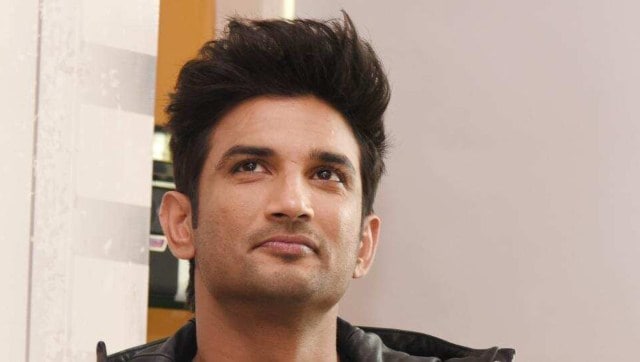 Entertainment
Sushant Singh Rajput's father Krishna Kishore Singh had appealed against the single-judge order refusing to stay the release of the film Nyay: The Justice, allegedly based on late actor's life.