Social: How director Shashi Sudigala brought together a mix of film, television and web actors
Social, India's first bilingual web series, stars a range of actors from varied backgrounds collaborating in the digital space.
Shashi Sudigala should be credited with bringing the best of talent from cinema and television together to perform in a medium that is sure to utilise their respective and combined potentials optimally.
Shashi has roped in a wide range of actors for India's first bilingual web series — Social. The 13-episode series, currently being streamed on Viu India, is bankrolled by Rana Daggubati. Daggubati, known for multiple memorable roles in Hindi cinema and Telugu films over the years, made his digital debut with Social.
In an exclusive interview to Firstpost, Daggubati revealed why he signed up for the digital space. "The idea of being able to tell a story beyond cinema, beyond television in this new world is what first excited me. Here you are not bound by two-and-a-half hours of getting it done. If you have a character that has to grow, it will keep growing. We are at this early premise to know where the web will take us, where the internet will take us (sic). It is important that stories can be told and for an audience. What's my job? I am a story teller. Anywhere a story is being told, I want to get there and tell it."
Popular actress Priya Bannerjee echoed Daggubati's view and upheld digital medium as the future. In an exclusive interview to Firstpost, she said, "Digital is the way forward especially when our target viewers are accessing news and entertainment on the go. So it is exciting to make my debut on the platform with Viu and a fascinating script like Social that brings together experimental content portraying the many aspects of social media. I am playing an aspiring actress who knows what she wants in life and has what one needs to make it into the limelight. And digital is really big now. Big actors like Saif Ali Khan are doing them. Everything is digital and with big stars venturing out, it's a better platform also right now."
While Naveen Kasturia is considered a web veteran, given his stint in TVF Pitchers, other actors like Abdul Razzak and Moin Khan are also excited about the prospects of a web series. Khan told Firstpost about his long standing relationship with Viu India. "It has been a great experience working with Viu. I have previously worked with Viu on Pilla and Pelli Gola in great roles that allowed me a lot of creative exposure in the industry. It is also good to be a part of such amazing contemporary content by Viu that the masses can connect with. I hope my creative journey with Viu is a long one," he said.
Besides these popular faces, famous television actress Aradhana Uppal will also be seen in Social as the antagonist. Known for her roles in Kuchh Rang Pyaar Ke Aise Bhi, Sadda Haq and Jaane Na Dil Se Door, Social will mark Uppal's maiden foray into web content.
Find latest and upcoming tech gadgets online on Tech2 Gadgets. Get technology news, gadgets reviews & ratings. Popular gadgets including laptop, tablet and mobile specifications, features, prices, comparison.
Entertainment
DeadEndia follows the adventures of protagonists Barney and Norma as they balance their summer jobs at a local theme park's haunted house while battling real supernatural forces that dwell within it
Entertainment
Bozoma Saint John, who has been vocal about inequality in corporate America, previously worked at Apple and Uber Technologies.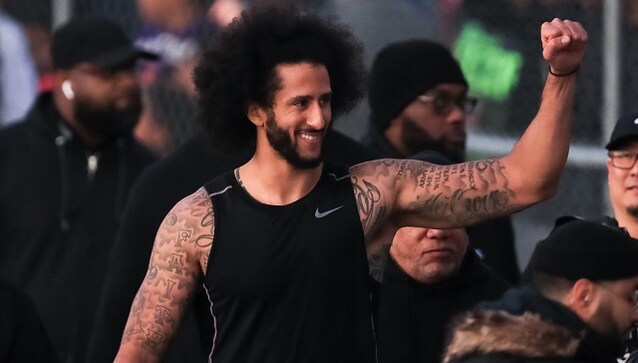 Entertainment
Colin in Black & White, a six-episode limited series on Netflix, will examine Colin Kaepernick's high school years that shaped his activism