Kangana Ranaut alleges that Hrithik circulated confidential photos, emails to third parties
The Hrithik Roshan-Kangana Ranaut legal battle is getting murkier with no end in sight so far.
The Hrithik-Kangana legal battle is getting murkier with no end in sight so far.
After accusing Hrithik Roshan of resorting to deviations and media trial as a face-saving tactic and asking the actor to withdraw his legal notice, Kangana Ranaut's lawyer Rizwan Siddiquee has written to Mumbai Commissioner of Police, Dattatray Padsalgikar stating that Hrithik has been allegedly demonstrating and/or circulating absolutely private and confidential emails as well as photographs etc. to "non concerned third parties thereby wilfully outraging my client's modesty and imputing unchastity to her."
He further said that these items which were collected during their association are being mischievously misused by Hrithik with criminal intentions of damaging the actress' reputation.
There is strong buzz that Hrithik has been circulating objectionable pictures of Kangana among certain members of the press apparently to get a public apology from her. He had earlier filed a defamation suit against her for the 'silly ex' statement she made to the press without naming him.
Though Hrithik has always denied their relationship, it is speculated that he has been showing Kangana's private documents to the members of press.
"It is apparent that Mr. Hrithik Roshan always had a hidden agenda and was seeking to misuse my client's images and other material at a later stage and blackmail her, therefore he went on encouraging my client to send them, which my client did in good faith and trust without realizing or understanding the motives of Mr. Hrithik Roshan," said Rizwan Siddiquee.
Rizwan's note to the Police Commissioner further states: "Please do note that Mr Hrithik Roshan had even criminally threatened my client of these actions in his notice to my client. However, as his notice received a befitting reply from me and he was not in a position to reply to the same he is now indulging in these criminal acts to put fear in my client's mind.
In the premises aforestated, whilst my client is reserving her rights to file a proper complaint in the form of a FIR, you are in the meantime requested to immediately look into the matter and prevent cognisance of any such offence if the same has yet not been blatantly committed.
Your duty to prevent such cognisable offences as has been provided under Section 149 and 150 of Criminal Procedure Code as well as your right to cause arrest of the accused person as provided for under Section 151 of the said Code."
Meanwhile, Kangana has made a fresh set of statements where she has said that no amount of slut shaming would affect her.
While talking to a news outlet, she said, "If they are sincerely seeking an apology then they must help me understand their perspective because blackmailing or threatening won't work with me. Though my legal team is taking strict actions against blackmailing and threatening me but as a girl it doesn't scare me. You won't get a sorry by threatening me or circulating my love poems, letters or images. I am not ashamed of anything, not my past, not my affairs, not my body and most definitely not my desire.
So slut-shaming won't work either. If they want an apology then they have to come to the point, beating about the bush won't help, me and my team are eager to help as hurting sentiments isn't our intention."
She also added, "If the other party who sued me for defamation and asked for a public apology can prove defamation, I promise to apologise publicly. I request the other party to respond to the legal matter which they have started and not turn this defamation suit in to a media trial and judgment."
Neither Hrithik nor his lawyer were available for comments.
Find latest and upcoming tech gadgets online on Tech2 Gadgets. Get technology news, gadgets reviews & ratings. Popular gadgets including laptop, tablet and mobile specifications, features, prices, comparison.
Entertainment
Banita Sandhu, who tested positive for COVID-19, was admitted to a private hospital in Kolkata after she refused to be treated at a government facility.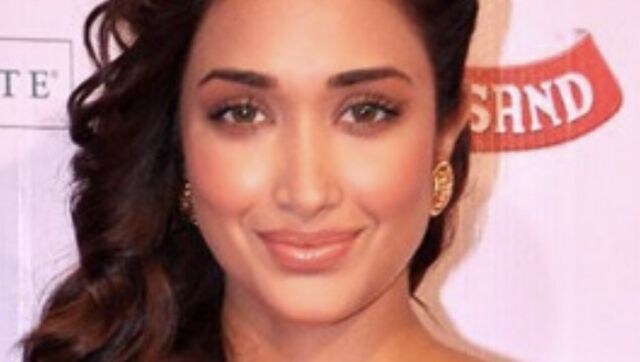 Entertainment
The first episode of the documentary, titled Death in Bollywood, was debuted on 11 January on BBC.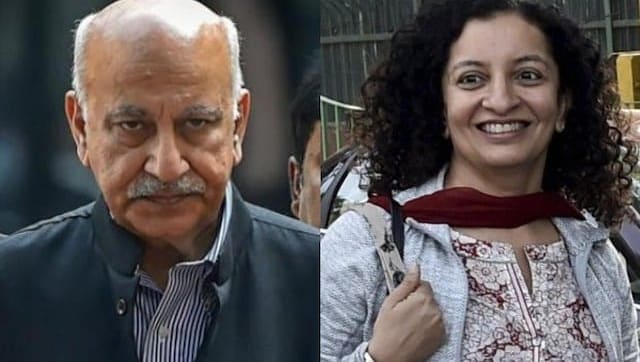 India
Referring to the cross-examination conducted by Ramani's lawyer Rebecca John, Luthra said the journalist did not have statements, witnesses or material evidence to back her allegations.