Slowdive's Souvlaki turns 25: The lasting influence of Neil Halstead, Rachel Goswell's shoegaze masterpiece
While My Bloody Valentine's Loveless is credited with popularising shoegaze, Slowdive's Souvlaki is unequivocally attributed to have perfected the genre.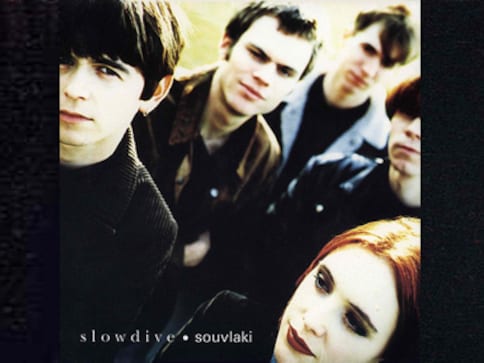 Editors' Note: On 17 May 1993, Slowdive, a band from Reading, England, released their sophomore LP titled Souvlaki. Today marks the 25th anniversary of the release of Souvlaki; one of the most important alternative records of all time.
The early '90s were some of the best times for rock music. Back in the States, grunge was moving forward in full swing. Bands like Nirvana, Pearl Jam, The Smashing Pumpkins and Tool were at the forefront of what seemed unabating guitar music. In the UK, things were a bit different. A slew of new acts sprang up that claimed to counter the angry, depressing and self-loathing music of the Seattle grunge scene. Brit-pop acts like The Stone Roses, Oasis, Blur, The Charlatans and Suede were just a few. But, in the midst of all that, a relatively unknown sub-genre of indie/alternative rock emerged in the UK that never really took off like Brit-pop and grunge did, but left an impact that is felt in modern music to this day.
Shoegaze was a movement unto itself. In complete antithesis to the grunge, alternative and progressive rock scenes, members of shoegaze bands stood in one spot while playing their instruments. Shoegaze used sound to turn a person's attention inwards, something rock music wasn't known for before. This tendency of the members of shoegaze bands is what gave the genre its unique name. The way they appeared while on-stage — in deep concentration and staring at their effect pedals — is why the sub-genre was first called shoegaze. While My Bloody Valentine's 1991 record Loveless is credited with popularising shoegaze, Slowdive's sophomore 1993 release Souvlaki is unequivocally attributed to have perfected the genre.
Souvlaki opens with the stirring and mesmerising chords of the track 'Alison'. There is a quality of arresting murkiness to 'Alison' that sets the tone for the rest of the record. Slowdive made it clear on 'Alison' that they've set out to create a fresh, more intriguing sound on Souvlaki as compared to their debut record Just For a Day. On 'Alison', you can hear that Slowdive has swapped the monstrous, overpowering noise of dual guitars for softer, dreamier textures. The sound Slowdive conjures on their opening track is capable of inducing in the minds of its listeners a sense of fleeting loss; a beautiful touch of imperishable gloom. Neil Halstead — co-vocalist, songwriter and guitarist of Slowdive — sings in a voice that melds intricately with the trembling guitars and the mellow bass-line of the song.
Slowdive separated themselves from their contemporaries with the use of Halstead's and Rachel Goswell's haunting vocal work. The second track off the record, 'Machine Gun', is where Halstead and Goswell present us with their eternally depressive and discouragingly reflective vocal melodies. The lines distinguishing the voices of Halstead and Goswell almost dissolve on 'Machine Gun', blending into a stream of dimly lit enchantment. Slowdive played around with the atmosphere they crafted on 'Machine Gun' to a point where even drowning starts to seem like a pleasant idea.
Similar breezy, watery textures are found on the tracks 'Sing' and 'Here She Comes'. Halstead asked Brian Eno — easily one of the most influential and innovative figures in contemporary music — to produce Souvlaki, but Eno declined. However, Eno later agreed to do a couple of days of recording with Halstead, and out of these sessions came the tracks 'Sing' and 'Here She Comes'. The keyboard notes by Eno on 'Sing' are succinct and feel like drops of liquid that disintegrate unto itself as soon as they hit the ground. 'Here She Comes', on the other hand, is a soft, mournful remembrance of a lover while you writhe lonely in a sea of strange faces.
But one track that really stands out is the bass-heavy 'Souvlaki Space Station'. The otherworldly sound, coupled with lush guitars and Halstead's harrowing wails, combine to produce a hazy, sublime song; like the soundtrack to a surreal drug-fuelled dream. The following track, titled 'When the Sun Hits', is a pure shoegaze classic. The ethereal, subtle songwriting, and the faintly magical guitar work whips up a feeling of desperation in the listener. The following two tracks, 'Altogether' and 'Melon Yellow', are a lot calmer, catchier, and sound like the band recorded the two songs while submerged in water.
The overwhelmingly depressive tone of the record comes from Halstead and Goswell's break-up before Slowdive released Souvlaki. It makes perfect sense then for the record to have on its track-list a few songs about post break-up blues. On '40 Days', the second track from the record, Halstead's sorrow is apparent. There's grief, and sense of longing that's only intensified by the impossibility of its fulfilment. Goswell and Halstead's vocals summon a whirlwind of emotions and an unsettling sense of self-awareness.
'Dagger', the last track on Souvlaki, is unlike any other Slowdive song. Driven by desolate jangles of an acoustic guitar, Halstead's voice sounds deprived of any sense of joy or thankfulness. Dealing with the perils of a toxic, unrequited love, 'Dagger' is a soul-wrenching song about the inability to let someone go.
The world is full of noise yeah
I hear it all the time
You know I am your dagger
You know I am your wound

I thought I heard you whisper
It happens all the time
I thought I heard you whisper
It happens all the time
Slowdive's Souvlaki achieved all that shoegaze set out to do. The atmospherics on each track; the evocative ambiance; the fuzzy, reverb-laden guitars; and the insightful songwriting make Souvlaki one on the most endearing masterpieces of the nineties. Shoegaze bands wanted audience to look within themselves and float away with the noisy and formidable sonic depth of their music. Souvlaki made all of it possible by creating a heavenly wall of sound that has influenced bands well into the present decade.
Be it DIIV, Deerhunter, Tame Impala, Grizzly Bear, Unknown Mortal Orchestra, or even the 1975, Slowdive's unique dream pop/shoegaze sound continues to grow on the discography of modern bands. Beach House, one of the most critically-acclaimed dream pop bands around, have been shaped by the existence of Souvlaki. Slowdive's sophomore record has also influenced blackgaze (an amalgamation of black metal and shoegaze) bands like Deafheaven and Alcest.
Slowdive's music reminds you of all the good days you've lived; the days that are now in the past. The rush of nostalgia that a track like 'Alison' induces will always take us to back to the times we cherish; to the times that have slipped out of our hands forever. And that's where its beauty lies; in taking a bleak, sad thought and ending up with a smile on your face.
also read
Entertainment
Embrace the vibrant spectrum of love, acceptance, and authenticity this Pride Month as Netflix India proudly presents a captivating collection of LGBTQIA+ films and series.
Entertainment
Creed III is the third installment in the successful franchise and is Michael B. Jordan's directorial debut.
Entertainment
Scoop is the adaptation of journalist Jigna Vora's biographical book Behind The Bars In Byculla: My Days in Prison