Singing the Blues: Grammy-nominated musician Beth Hart is making her India debut
Beth Hart is a Grammy-nominated blues singer who's been bringing energy and soul to the stage like few other performers, from the early 1990s
She's just got off stage after performing with Experience Hendrix, an All-Star tribute to the guitar god, and within half a minute, Beth Hart has opened up to us about what she's like as a person — funny, anxious, but grateful. She says over the phone from Detroit about her Hendrix show, "It was really hard at first, because I get nervous about pretty much everything. I didn't want to let anybody down. But everybody that works here — all the musicians, singers, producers — they're the nicest freakin' people in the world. I'm not even kidding."
Hart is a Grammy-nominated blues singer who's been bringing energy and soul to the stage like few other performers, from the early 1990s. Her second album, in 1999, featured LA Song (Out of This Town), which became her first global hit. But even her own bio notes that she's only recently come into her own, specifically citing Don't Explain, her 2011 album with guitar ace Joe Bonamassa. Hart explains what happened after her first big global break, "Then my whole career collapsed. I was a really big drug addict and I screwed everything up and I was so unwell that I couldn't work or do anything anymore. Then when I started over and got my health back, no one would touch me in the United States. The only two countries that would touch me were New Zealand and Holland."
Now, at 45, with a lot more experience and putting trying times behind her, Hart has plenty more rock-solid albums, a Grammy nomination for her 2013 album with Bonamassa called Seesaw, and blues chart-toppers across the world, including her last two albums – Better Than Home and Fire on the Floor. She says, "Things I really focus on are health and taking care of myself and really enjoying music."
A voice that soars and pierces like the best in the blues, Hart was also picked by guitar virtuosos like Jeff Beck, Buddy Guy and Slash to lend her vocals to songs. She says they're all humble musicians and feel very blessed to be able to make music. There's a specific anecdote about working with Jeff Beck that she recalls, "I wasn't really aware of who he was. My husband was, my manager was and they were very excited. But I was interested in doing a songwriting session with him. Then when I went in and wrote with him, that's when I thought, 'Oh my god, this guy is brilliant' and I got nervous! Like 'Oh my god, I want to do a good job!'"
You can tell when she talks that Beth is as much an emotional person on stage as she is off it. It's about getting up there and being honest on stage, whether she's whispering the words or screaming her lungs out. "If I'm afraid to sing something, that's usually what I will put at the top of the list. That's which I'm afraid of is probably the very thing I need to face. Sometimes, I'll cry in a show. I get bent out of shape, but I think that's a good thing," she says. Where does that honesty come from, both on her records and on stage? She says, "I guess I'm comfortable with being uncomfortable on stage and when I write. I don't know where that comes from, it could be just so much therapy as a kid, growing up, I learned how to be honest and open with people I didn't know. So maybe that's why I'm that way with an audience."
She details how Leave the Light On, her platinum-selling 2003 return to form after crashing down with drug abuse, has a title track that's one of the most emotional to perform. Hart wrote the album after fighting through her "worst crash with drugs", when she quit making music. I quit everything. I couldn't do anything, I couldn't leave the house. I was on the freaking couch, trying to get better for a year. During that time was when I didn't let myself play the piano any more. I've been playing piano since I was four. I was so ashamed of myself that I felt I didn't deserve to play the piano any more. It stopped for a year and the first thing I wrote when I went back to writing was 'Leave the Light On' – that was very emotional."
Hart will bring her show to India as part of the Total Environment Music Foundation's concert series in Bengaluru on 22 April 2017. She'll decide on the setlist when she gets to St John's Auditorium and gets the vibe of the venue, but Hart is also excited to explore the country she's visiting for the first time. "I'm on tour, so I can't stay too long. But I'm going to get a couple of extra days where I can walk around and hopefully check out some things that you guys, the locals, will tell us to check out. That kind of thing."
Concert details here.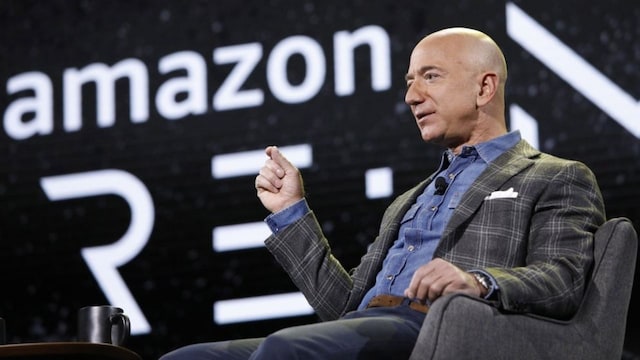 science
Blue Origin was founded by Bezos in 2000 and has conducted more than 12 uncrewed test flights to date.
Entertainment
The bands simultaneously rebelled against the established system and painted honest pictures of a changing urban society.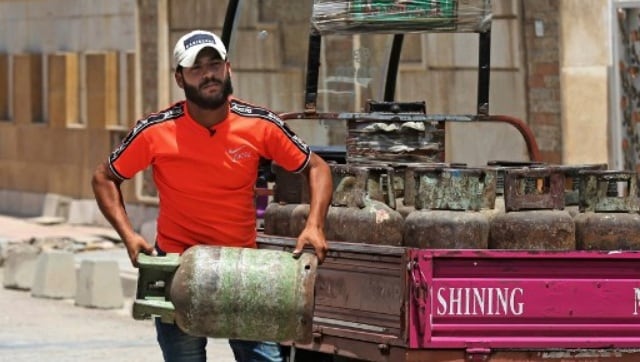 World
"When people recognise my voice, they open the door of their home and shout out to me," the deliveryman says.