Sing along: Varun Grover decodes the lyrics to Masaan's 'Mann Kasturi' and 'Tu Kisi Rail Si'
In case you were curious about the lyrics and their meaning, screenwriter and lyricist Varun Grover has helpfully translated of two of the standout tracks from Masaan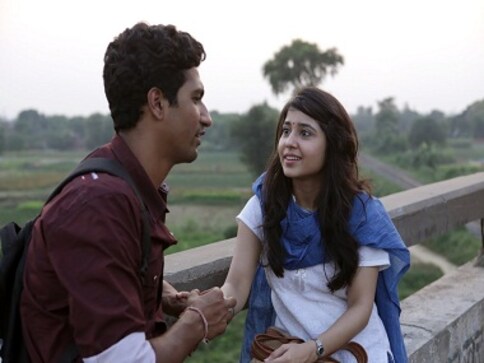 Editors' note: Neeraj Ghaywan's Masaan is set in Varanasi and one of the ways that the film explores the complex mix of tradition and modernity that is Varanasi, is through its soundtrack. In case you were curious about the lyrics and their meaning, screenwriter and lyricist Varun Grover has helpfully translated of two of the standout tracks from Masaan, complete with explanatory notes. Enjoy!
MANN KASTURI
Mann kasturi jag dasturi
Baat hui naa puri re
Mann kasturi
Khoje apni gandh na paawey
The heart is like the Kasturi, that doesn't get closure.
Kasturi is the musk deer that goes mad searching for the scent of musk around it, not realizing that the essence comes from within.
Paat na paya meetha paani
Or-chhor ki doori re
Mann kasturi
Even the purest of things, i.e. sweet river water,
Couldn't bridge the gap of this side and that side.
(Varun Grover: The intent being that even Ganges can't fill the divides between castes and genders that we have created in our society.)
Khoje apni gandh na paawey
Chaadar ka paiband na paawey
[The musk-deer] Searches for own essence, but can't find it
Can't find the pattern for the torn sheet of existence
(VG: Paiband : A patchwork. Chaadar: A sheet of cloth. Kabir used chaadar as a metaphor for the mortal body.)
Bikhrey-bikhrey chhand saa tahley
Dohon mein ye bandh na paawey
Naachey ho ke phirki lattu
Khojey apni ghoori re
Mann kasturi
Moves around like a broken verse,
Can't be composed into poetry
Revolves like a lattu
Looking for its own axis
Umar ki ginti haath na aai
Purkho ne ye baat batai
Ulta kar ke dekh sakey to
Umber bhi hai gehri chhai
Ageing, growing up is a mystery
And old people have told us this
If you turn it upside down,
Even the sky is like a bottomless pit.
(VG: The intent being everything changes with perspective.)
Rekhaaon key paar nazar ko
Jisne pheka andhey man se
Satrangi bazaar ka khola
Darwaza phir bina jatan ke
So if you can see beyond the 3-D world,
And see it with a blinded heart (unprejudiced heart)
The door to a seven-coloured world,
Opens without much efforts.
(VG: Seven-colored world is again a metaphor used by Kabir for the world of pure souls.)
Phir to jhooma baawal ho key (x2)
Sar pey daal phitoori re
Mann kasturi
And then it dances, like a mad man
With an exceptional craziness,
Its heart, like kasturi.
TU KISI RAIL SI
(VG: The lyrics of this song were inspired by the Hindi poet Dushyant Kumar's works, translated by Ashoo Khosla.)
Tu kisi rail si guzarti hai
Main kisi pull sa thartharaata hoon.
I'm the bridge under the train that speedily flees
When you are passing by, You reverberate in me
Tu bhale ratti bhar na sunti ho
Main tera naam budbudaata hoon
You may or may not listen,
But i keep mumbling your name.
Kisi lambe safar ki raaton mein
Tujhe alaav sa jalaata hoon.
On the way to endless journeys,
I light your memories up, to keep me warm.
Kaath ke taaley hain,
aankh pe daale hain,
Unmein ishaaron ki chaabiyaan laga.
The wooden locks
That shut the sight
Need to be opened with the gesturing eye
Raat jo baaki hai
shaam se taaki hai
neeyat mein thodi kharaabiyaan laga.
The night hasn't ended
Since its fall I've been waiting
Let the intentions now be less honorable, a little sly
Main hoon paani ke bulbule jaisa
Tujhe sochoon toh phoot jaata hoon.
I'm a water bubble, I burst, I cease to be
As your thought crosses, my mind touches me
Entertainment
The video of the actor's gesture is going viral on social media.
Entertainment
Celebrities including Deepika Padukone, Ranveer Singh, Amitabh Bachchan along with his family, Kiara Advani, Janhvi Kapoor, Kangana Ranaut, Allu Arjun, Kartik Aaryan, Karan Johar, among others shared videos of themselves as they clanged 'thalis'
Entertainment
In a video shared on Nick Jonas' Instagram handle, he can be seen waiting for someone as he continues to check the time. He also added a hilarious text on the reel for indirectly teasing his wife.