Sidharth Malhotra says the box office clash between Aiyaary and Padman could have been avoided
Sidharth Malhotra's Aiyaary was originally slated for release on 25 January.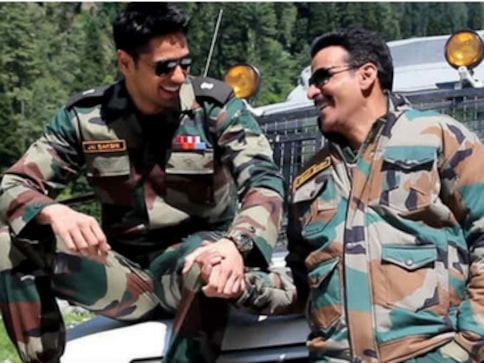 Actor Sidharth Malhotra, who plays a pivotal role in Aiyaary, feels the clash between the movie and Akshay Kumar's Padman could have been avoided. But he says he can only hope for the best now.
Aiyaary, which has a patriotic vibe, was originally slated for release on January 25 to make the most of the long Republic Day weekend. It was clashing with Padman.
But after Padmaavat got a final release date of January 25, the makers of Aiyaary moved its release to February 9 to avoid clashing with it and Padman.
However, Akshay Kumar, as a move in support of Sanjay Leela Bhansali and to let Padmaavat get a solo release, shifted Padman to 9 February, bringing the situation back to square one — clashing with Aiyaary.
Asked about it, Sidharth told IANS, "Yes, it irritates, but now it's too late. What can we do now? Look, we announced the date first. When Padman makers unveiled their release date, we were gracious enough to shift our release date to avoid the clash. This situation could have resolved earlier, people could have stuck to their dates, respecting others' space. I was not expecting the makers of Padman to release their film with us, especially the second time. We thought we will get a solo release."
"See, eventually the fate of the film will speak for itself. We are confident about our film, it has its audience. Now that we cannot change anything, we can hope for the best," Sidharth said.
In Aiyaary, Sidharth plays an Army officer who has an ideological difference with another senior officer, played by Manoj Bajpayee.
The movie also features Rakul Preet Singh, Anupam Kher and Naseeruddin Shah.
Entertainment
The film 'Zwigato', written and directed by Nandita Das, starring Kapil Sharma and Shahana Goswami will premiere in the 'Contemporary World Cinema' section at the Toronto International Film Festival.
Entertainment
During the latest episode of Koffee with Karan, Sonam Kapoor Ahuja revealed what she learnt about airport paparazzi. Sonam made an appearance on the talk show along with cousin Arjun Kapoor.
Entertainment
In the month of August, Tata Play has your dose of entertainment ready with month-long premieres of celebrated Bollywood titles.