SideHero review: Kunaal Roy Kapoor's web series is inconsistently humorous, despite his earnestness
SideHero is essentially a one man show. And the one man, Kunaal Roy Kapur, does not disappoint.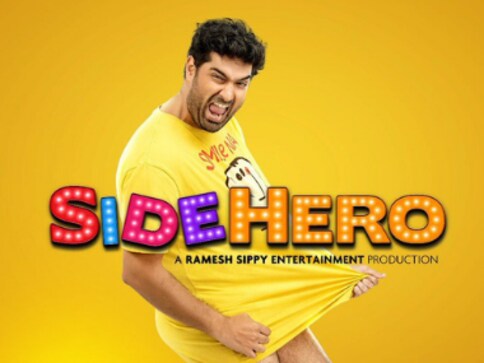 After All India Bakchod's Genius of the Year sketch, Alia Bhatt emerged as a trailblazer of sorts, ushering in a trend of self-deprecating humour and embedding it into the mainstream narrative structure. Kunaal Roy Kapur-starrer SideHero treads a similar path, with its protagonist assessing himself and his less-than illustrious career.
Eros Now's first original series introduces us to Kapoor, a pot bellied, bespectacled actor, who is yet to make a mark in the industry. His first appearance on screen successfully punctures the picture of a conventional macho hero with rippling muscles and a hairless chest. Situated right at the centre of the (in)famous nepotism debate, the first two episodes of SideHero revolve around Kapur's desperate attempts at getting noticed amid the barrage of Ranbirs and Ranveers.
Following an unfortunate incident where Kunaal's lyangcha-chomchom (Bengali sweets of shapes cylindrical, spherical) goes viral on social media, a disgruntled Kunaal decides to take his son for Bebo's son Taimur's birthday party, for visibility. Despite a famous surname, and a covetous resume that includes Yeh Jawaani Hai Deewani and Delhi Belly, the actor is stuck playing a germ in a toilet cleaner commercial or a second fiddle in an uninspiring project. His last passion-project ZHAT, a name often mispronounced by his estranged wife, renders him homeless, finally making him land in a hostel for ageing actors, vaguely reminiscent of Lage Raho Munna Bhai's Second Innings House.
Despite a strong premise, each episode seems to be 10 minutes too long, failing to be a gripping narrative. A scene where two filmmakers explain the plot of a film to Kapur in an attempt to seduce him with a promise of a role so that he convinces his successful brothers to finance the film, drags for over what seems to be like a lifetime.
Other characters in the series, too, are hardly explored. Gauahar Khan as Kapoor's wife has little to do, except for presenting the other side of the life of a struggling artiste and his family life. Singer Arjun Kanungo's celluloid debut also reduces him to a stereotype. He is the charming, responsible boyfriend to Kunaal's impetuous, directionless man-child, the exemplary yin to Kunaal's imperfect yan.
Gopal Dutt, however, is a revelation. He owns the dead-pan comic delivery — from asserting that "Bachche paida hotey hain ma baap ko rulane ke liye" (kids are born to make their parents cry), to  nonchalantly remarking "mujhe hi dekh lo...main apne maa baap ko humasha rulata hu" (Take my example, I always make my parents cry), and warning Kapoor against uttering such "bhayanak baat" (scary thought) as leaving films and joining theatre, the popular TVF father is on a roll.
Moreover, what makes the series stand out are its cameo appearances. Konkona Sen Sharma brilliantly parodies the 2015 controversial video My Choice, featuring Deepika Padukone, in a clip that she calls My Voice. The National Award-winning actress, in a meta-cinematic outing, portrays a method actor, who is playing a Naxal in a film. Konkona's turn as a quasi-intellectual, inferring that her video must not have gained as many views because "the internet is not open on a Sunday" or because of the "financial crisis", is sure to leave one in splits.
SideHero, with its "Kangana-vaadi" protagonist, is essentially a one man show. And the one man does not disappoint. Kunaal, with his strong penchant for comedy, never makes the character a caricature. His misfortune is bound to make you empathise with him, although at every juncture, you are reminded that it is not a sob story of a failed actor but a humourous gaze at the grand yet brittle structure of Bollywood.
The Rohan Sippy directorial streams on Eros Now from 24 September.
Entertainment
The Queen Latifah-starring killer-car movie is bang in the middle of the heap.
Entertainment
Jamtara's second season isn't a patch on the first, but it does have a way of gripping you through some consistently excellent performances.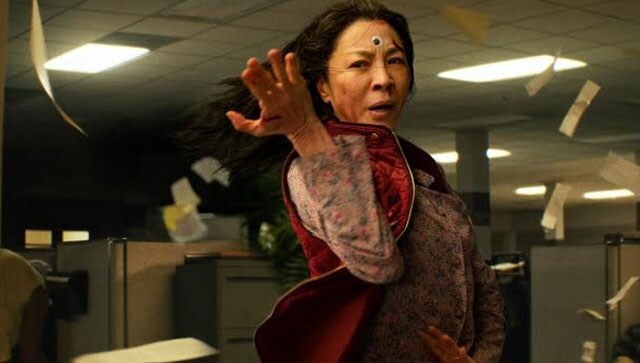 Entertainment
The Daniels take us on a freewheeling adventure where metaphysics and martial arts don't exactly make for the strangest bedfellows.