Shuddh Desi Romance review: Twenty seven kisses and a happy ending
With the much-talked about 27 kisses in the film, you'd expect chemistry to be bubbling forth like a lab experiment gone brilliantly right (or terribly wrong). The sad truth is that the kisses in this film barely sizzle.
Studies suggest that in recent years, attention deficit disorder (ADD) has become a growing psychiatric problem, particularly among the youth. Judging from the plot of Shuddh Desi Romance, director Maneesh Sharma and writer Jaideep Sahni seem to banking quite heavily on the Indian youth being severely afflicted with ADD.
Shuddh Desi Romance is basically the Indian interpretation of Julia Roberts's Runaway Bride. The stories are different but the central idea is the same: what happens when someone loves falling in love but panics at the idea of getting married? Raghuram Sitaram (Sushant Singh Rajput) is a tour guide in Jaipur who bounces from girlfriend to mandap to toilet to girlfriend to mandap to toilet with the all the dedication of a yo-yo. Within the first few minutes of the film a pattern is established: Raghuram will look perplexed, spot a pretty girl, waggle his eyebrows, smooch the girl, hurtle towards marriage and then head to the toilet, which is the escape route out of the wedding party.
Creating a pattern out of repeated events is a classic device in romantic comedies, but it only works when there are little differences in detail with each repetition. These details tell us a little more about the characters and add up to a climax. Shuddh Desi Romance, unfortunately, feels more like a loop and less like a pattern.
Playing 'Round and round the mulberry bush' (or the toilet, in this case) with Rajput are Parineeti Chopra as Gayatri and Vaani Kapoor as Tara. Gayatri is a rebel without a cause: she smokes and has had boyfriends in the past. Kapoor is there because Shuddh Desi Romance needed to kill the three-quarters of the second half that precede the climax.
The big question in a love story, ultimately, is whether or not the stars in it have chemistry. With the much-talked about 27 kisses in the film, you'd expect chemistry to be bubbling forth like a lab experiment gone brilliantly right (or terribly wrong). The sad truth is that the kisses in this film barely sizzle. The ladies and gent go for the liplock with the regularity of a news bulletin and the kisses are about as exciting. They don't give the impression of people unable to keep their hands off each other. Rather, it seems like the kissers are simply following directorial instructions. That's not the sort of performance that leaves romantics with a tingly feeling.
Rajput's Raghu is nothing like the confident, tortured Ishaan of Kai Po Che, which suggests the actor is versatile. Unfortunately, his ability to ooze sex appeal, especially when romancing a co-star, is limited. Both Chopra and Kapoor are in their element when they're portraying the independent single woman. Like Rajput, it's when they have to perform as love interests that they falter. Rishi Kapoor is, as usual, great fun to watch as a bemused wedding decorator who is also a father figure to Raghu.
Sharma won everyone over with his first film, Band Baaja Baaraat, which was a chirpy and charming account of how love blossoms between regular people (with irregular physiques admittedly. If you know decorators with Ranveer Singh's abs, I want to live in your city). Shuddh Desi Romance treads similar territory. Raghu has shades of Band Baaja Baaraat's Bittoo — they're both scruffy, goofy boys who need good, muscle-flexing woman to make men out of them.
You've got to love the women Sharma champions and while Sahni's Gayatri isn't quite as effervescent as Shruti Kakkar, he does create a winsome character in Tara, who is that rare breed of good girl who isn't boring or stereotypical. Sahni has also written the dialogues for Shuddh Desi Romance and they're often delightfully zippy. Unfortunately, for all their crackle, they don't really help build or layer the characters or progress plot. Sahni's strength is in giving his characters one-liners and punchlines, not in building a conversation.
Still, tiresome as it might be towards the end, Shuddh Desi Romance deserves a cheer for putting forward an India that isn't hell-bent upon conservatism. In Sharma and Sahni's middle class India, couples come together because of a mutual attraction and marriage need not be the pot of gold at the end of the relationship rainbow. Here, young people are not cowed by the stigma of abandoned weddings — no one is; the race from mandap to toilet is a joke that makes everyone giggle. Gossips exist but they're not toxic. Young women are able to stand up to and hold their own against angry uncles who want to avenge family honour. Single women are able to live alone and date men without being excommunicated by their neighbours. Ok, so the young people aren't the best kissers, but hey, they'll learn. Most of us did.
Entertainment
Rhea Chakraborty on Sushant Singh Rajput's first death anniversary: "There is no life without you. This void cannot be filled"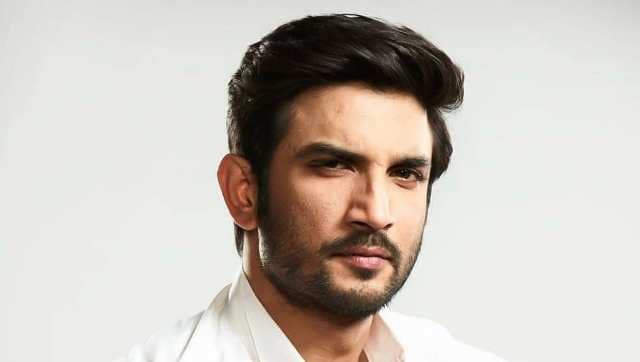 Entertainment
The makers of Nyay: The Justice, in a statement, said the film does not name Sushant Singh Rajput and is based on "information available in the public domain.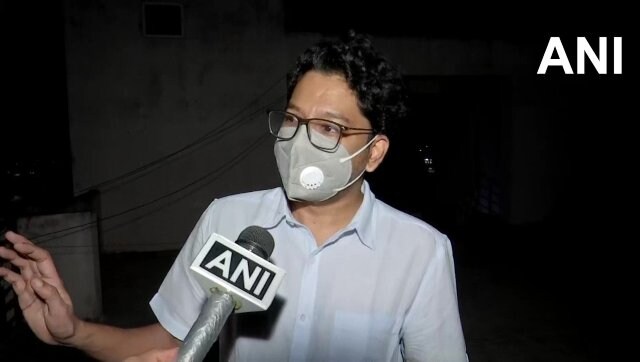 Entertainment
Siddharth Pithani was arrested by the Narcotics Control Bureau from Hyderabad on 28 May in a drug case linked to Sushant Singh Rajput's death last year.