Shubh Mangal Saavdhan director RS Prasanna: 'This is not a sex comedy, it's a family film'
Meet RS Prasanna, director of Shubh Mangal Saavdhan, a romantic comedy about erectile dysfunction, starring Ayushmann Khurrana and Bhumi Padnekar.
Meet RS Prasanna, director of Shubh Mangal Saavdhan (SMS), the latest Ayushmann Khurrana and Bhumi Padnekar romantic comedy about erectile dysfunction.
While this is the director's second film, his tryst with Bollywood, however, kick starts with the Anand L Rai production. The debutante Bollywood director had his first release in Tamil in 2013. Titled Kalyana Samayal Saadham, the film was also written by him. Shubh Mangal Saavdhan is the remake of the Tamil film.
In this exclusive interview with Firstpost, the director discusses the heart of Shubh Mangal Saavdhan (a theme never depicted before in Hindi films), his rapport with buddies Ayushmann and Bhumi, and how the central character of the film has a lot of shades of himself.
What made you choose erectile dysfunction as the crux of the story and how much personal connection of your real life has influenced the central character of the film, Mudit?
It (erectile dysfunction) brings a certain shock factor, but my film goes beyond that. When you tell a story it needs a hook, and through the hook I could provide a greater message. It is all about standing up for love, like the tagline says. The larger message being, manliness is not defined by this.
The movie has nothing vulgar; you will be laughing through it. It is a laugh riot and gives you all the cliches of romance in a completely new avatar.
If I did go through erectile dysfunction in life, I would be the last person in the world to hide it. Because, I am making a movie about it and how that is not manhood. Mudit, is me. The crux is definitely taken from life but not the incident. How Mudit behaves and how he is with his woman, those are all me.
How much of Kalyana Samayal Sadham can we see in Shubh Mangal Saavdhan?
SMS is technically a remake. But it is not a frame to frame remake. There are substantial amounts that are different, in terms of scenes and the plot. At the same time, I think that is how a remake should be done. The spirit of the film remains the same.
Also, the beauty of Kalyana Samayal Sadham is that it was subtle and innocent. So, the characters in the Hindi version are still innocent and very conservative. The conservative world needs a topic like this and that's were the humour comes from.
There are a lot of funny scenes that come out of the awkwardness of the topic. But the movie is much more than that. 80% is comedy and fun but 20% is all heart. I want people to come and see this is as a romantic comedy.
What sort of reactions did you get after the trailer was first launched?
There were of course many, but one person called me and said, more than me my mother is excited about the film! That is high praise and responsibility. Today we have got an U/A certificate from the censor with no cuts and not even a beep. That is were we are aiming. Mothers and fathers, I want the whole world to watch the film.
When he said his mother loved the trailed, I was wowed. This is exactly what we want, Maa Ka aashirvaad.  The first test is the trailer and it has got so much love, crossed 15 million views.
How was it working with Ayushmann and Bhumi?
We had a fantastic casting with Shubh Mangal Saavdhan. For the Hindi version, we needed a desi face and Ayushmann fits the bill. Both Ayushmann and Bhumi are a director's delight. Great people to hang with and thorough professionals on set. That's a killer combo. They have high taste in cinema and are people who put their heart into the films they do. I am lucky to have been given an opportunity to direct such fine actors and luckier still to now call them my buddies.
What was your favourite moment from the sets of SMS?
One personal moment was five days into the shoot when Ayushmann, Bhumi came up to me and said they really liked me, and that I was really clear as a director. As a first time director there is this advice I got from a senior filmmaker that I hold as very valuable. He said, just grab the first give days on set as everyone is judging you on the first five days. For a director to win the trust of first the producer, actors, crew, meant a lot to me.
Tell us something about your collaboration with Anand L Rai.
We had an immediate connect and he made me feel very comfortable. The person that he is, mattered to me a lot. This film cannot be made by a producer who doesn't get it. Shubh Mangal Savdhaan is not a sex comedy, it is a romance, a family film.
Around 20 days after we made the film in Tamil, we had a screening in Mumbai and invited many filmmakers to watch. One of them was Rai.
Also, I must credit Lekha (Washington) for this (she was the lead in the Tamil film). She gave me this idea and called a lot of people. I remember telling Lekha that I will look for a new cast for the Hindi version as the script is going to change and we'll go more desi. She was absolutely fine with it.
As a writer and filmmaker, who is the one actor you would love to direct?
It's always been Kamal Hassan. He is the reason why I came to cinema. In Bollywood, it would be Aamir Khan. He is a filmmaker in the form of an actor. He has got the pulse of the people and he goes all out, so he is on everyone's wish list and I am just one tiny person.
Shubh Mangal Saavdhan hits screens on 1 September.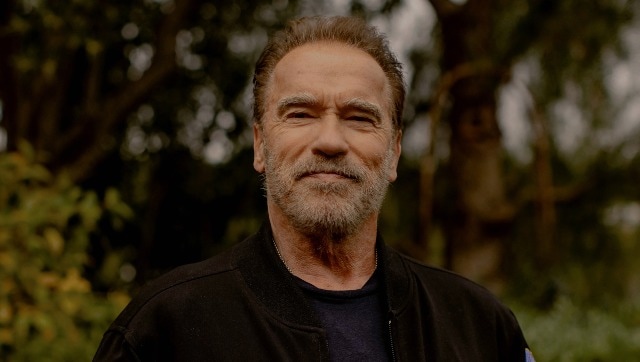 World
Arnold Schwarzenegger is a more popular political figure today in California than when he was elected — a feat for a Republican in a state so blue.
Entertainment
Paul Theroux and Justin Theroux open up about the familial and political roots of The Mosquito Coast, the similarities between yesterday and today and the pleasures of portraying a man who is unflagging in his dangerous convictions.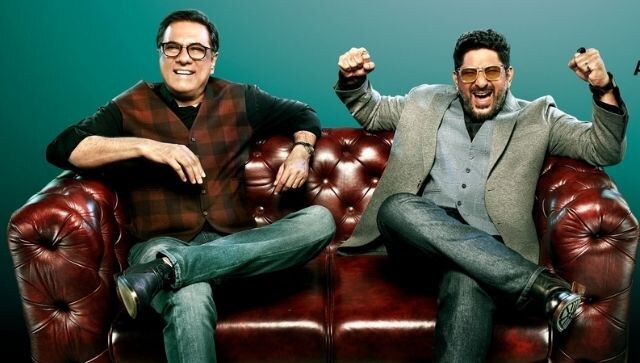 Entertainment
Hosts Arshad Warsi, Boman Irani, and comedians Sunil Grover, Aditi Mittal, Cyrus Broacha and Suresh Menon weigh in on being a part of LOL - Hasse toh Phasse and competing with old friends and co-workers.