Shonar Pahar, Pupa, Ek Je Chhilo Raja: Here are the best Bengali films of 2018
In a year that witnessed several sub-par adaptations and crowd-pleasers, the Bengali films that remained memorable explored themes like euthanasia, troubled parent-child relationships and women's rights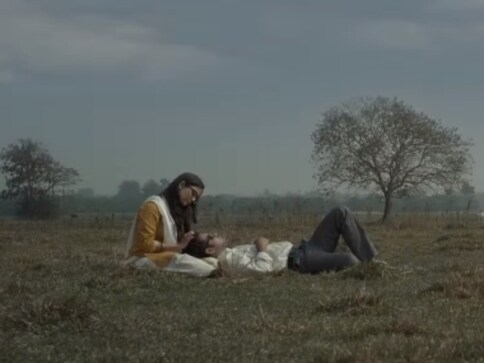 When one looks back at 2018, one realises it has not been the best year at the movies – certainly not for Bengali cinema. While this observation may come across as surprising to some, I say this with conviction, because one or two good films do not a good year make. Bengal, in particular, has seen a rather inconsistent scorecard, with but a few batsmen – some star filmmakers, some debutants – hitting the ball out of the park, while others went back to the pavilion with very poor scores.
As it is, Bengali cinema's fascination for adaptations has already created a rush of sub-par films, most of which have gone on to ruin classic works of literature this year. In addition to this, some filmmakers have tried to please the masses, grossly underestimating the audience's intelligence and sense of aesthetics in the process. So, in its entirety, it's been far from a good year. But all is not lost; there are a few who have taken our breath away with their cinematic endeavours. Here are 10 of the best Bengali films of 2018 – in no specific order.
Abyakto
The beauty of debutant Arjunn Dutta's mother-son tale lies in the genuine simplicity and earnestness with which it has been told. Dutta is so confident of the power of his story that not once does he try to market it. Of how many films can you say that, in this day and age? But like all good things, this precious gem too did not remain hidden for long, and critics across the board were quick to see and extoll the many virtues of this beautifully made film – not least among which is the absolutely brilliant performance of its lead actress Arpita Chatterjee.
Shonar Pahar
Actor-filmmaker Parambrata Chatterjee's film too is about a fragile mother-son relationship, but built on a novel premise. What struck me the most in the fine crafting of the film is that Chatterjee chose to speak about the other, more 'unconventional' side of a fractured parent-child relationship, much like Vikramaditya Motwane had done with his debut film Udaan. Veteran actress Tanuja's performance reminded us of Jessica Tandy's Oscar-winning depiction of a grumpy old school-teacher in Driving Miss Daisy, and Chatterjee himself was characteristically brilliant in a brief but important role.
Maati
While I did have problems with its length, director duo Saibal Banerjee and Leena Gangopadhyay's film Maati pulled me in with its fantastic depiction of a modern-day woman's search for her roots that now lie on the other side of what is less of a border and more of a scar on the heart of Bengal. Adil Hussain's nuanced performance and Paoli Dam's three-dimensional role ensured that despite the occasional dragging of the story, we continuously found ourselves invested in the film. The film reminded us yet again that drawing a line on the soil may keep people away from each other, but can't stop them from loving each other.
Haami
It is not an easy task to keep a finger on the pulse of your audience and gauge what they want. And this task becomes even more difficult when you have to deliver a crowd-pleasing film that is both meaningful and socially relevant. Filled with terrific performances by the likes of Kharaj Mukhopadhyay and Aparajita Auddy, and painting the picture of a crisis that parents and children alike will immediately identify with, director duo Shiboprosad Mukherjee and Nandita Roy gave us a fun-filled tear-jerker, no matter how oxymoronic that description may sound. By far the most fun I had at the movies this year.
Pupa
It must have been a tough task to make a film like Pupa, but director Indrasis Acharya does it with enviable flair. He takes the controversial subject of euthanasia and examines it in the light of morality, ethics, humaneness and pragmatism. In one of the most important films of the year, he is ably supported by a line-up of fine actors such as Kamaleswar Mukherjee, Rahul Banerjee and Sudipta Chakraborty. Consciously deliberative – and hence, mild on pace – it offers an interesting take on one of the most important questions that has plagued us since the dawn of mankind: Under what circumstances is it alright to end a human life?
Ek Je Chhilo Raja
Filmmakers are like potters, and their greatest achievement is to model a perfect shape out of a lump of clay, shedding redundancies in the process. Srijit Mukherji returns to form in his take on the infamous 'Bhowal Sanyasi' case, in which he not only succeeds in extracting the career-best performance from his lead actor Jishu Sengupta, but also manages to drastically cut down on the superfluity that had crept into his style of filmmaking over the years. Sengupta is a treat to watch in the film, as the once vain man-child of royalty, now reduced to a mute and contemplating hermit wandering barefoot through lichen-covered hills and scorching dunes of golden sand. Jaya Ahsan magnifies the tragedy in the story through her marvellous performance.
Uronchondi
Director Abhishek Saha's debut film Uronchondi explores the beauty of the roads of Bengal like very few films have done. That he uses the same beauty to juxtapose the tragic destinies of three women of varying ages in the largely patriarchal world of rural India is something that I found very interesting. Every frame of the film is a canvas on which contrasting hues are continuously loaded – hues such as debonair laughter versus the fear of having to return to the cages of crushed dreams and desires, of a beautiful landscape versus shocking betrayals, of freedom versus servitude. Sudipta Chakraborty shines like a flaming torch in a dark night, and a scene in which she gets drunk and dances her heart out in the middle of a tribal fair is pure gold.
Kabir
In the age of internet trolls and token criticism, to take an actor who has been ruthlessly written off and to extract an undeniably good performance out of him is, in itself, an admirable feat. Director Aniket Chattopadhyay does this in his consistently watchable film Kabir, in which his leading man Dev is the most pleasant surprise of all. The story itself takes a cautiously balanced stance on the spurious correlation between religion and terrorism – an important and relevant commentary on the state of affairs in our country right now. Although formulaic in parts, the film had enough suspense to keep me hooked till the end.
Surjo Prithibir Chardike Ghore
Arijit Biswas has been making waves in the Mumbai film industry as the writer of such brilliant films as Andhadhun and Badlapur. In his debut feature film as a director, Biswas brings to us another remarkable story, that of a common man whose staunch belief – that it is the sun that goes around the earth – lands him in a world of trouble. With brilliant performances by such actors as Meghnad Bhattacharya, Chiranjeet Chakraborty and Anjan Dutta (in a delicious little role), it is one of the most innovative Bengali films of the year.
Rong Beronger Korhi
Ranjan Ghosh's second feature film Rong Beronger Korhi is one of the many anthology films that we have seen coming out of Bengali cinema this year – and it is certainly the one which I have enjoyed watching the most. With the underlying theme of the many 'colours of money' running through the stories, the film boasts of some beautiful and yet muted performances, my favourites being the ones by Kharaj Mukhopadhyay as a lawyer's assistant in rural Bengal, and by Ritwick Chakraborty as a man wandering the streets of a nocturnal Kolkata, looking for love.
Honourable mentions:
Guptodhoner Sondhane – A fun-filled treasure hunt in which director Dhrubo Banerjee marries some Indiana Jones-style relic hunting with some Dan Brown-style puzzle solving.
Ahare Mon – An anthology film by Pratim D Gupta, which boasts of a few excellent performances by Adil Hussain and the unmatchable Mamata Shankar.
Crisscross – An important film about what it takes and how it feels to be a woman in a world that only seems to be doing lip-service to the issue of women's rights.
Generation Ami – Mainak Bhaumik's beautiful brother-sister tale, in which Sauraseni Maitra steals the show with her effortless performance.
Bhaskar Chattopadhyay is an author and translator. His translations include 14: Stories That Inspired Satyajit Ray, and his original works include the mystery novels Patang, Penumbra and Here Falls The Shadow
also read
Entertainment
Armed with an honesty that is rare to come by in the industry, Birsa Dasgupta speaks of his love for comedy films.
Entertainment
Ek Je Chilo Raja is Srijit Mukherjee's third win at the National Awards after Jaatishwar and Chotuskone
Entertainment
With such terrific performances and a strong, relevant and important message — all vying for your attention — there's little you can do while watching a film like Haami really, except to let yourself go where the movie takes you