Sholay's Radha to Shashi in English Vinglish, Indian cinema has largely denied its women the right of choice
So many Indian films have hinted at the possibility of freedom, hope, love and happiness for female characters stuck in desperate, unhappy situations but have stopped short of an all-out breaking away from those binding circumstances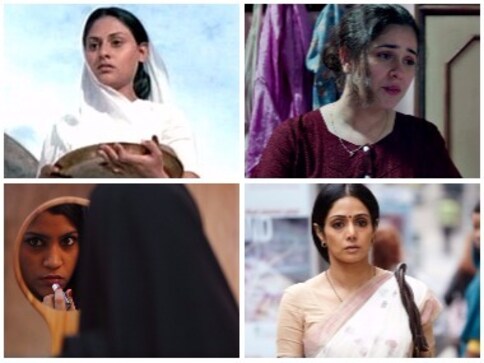 She would leave us with things to think about at the end of each lesson. That particular afternoon after a discussion about the animal poetry of Ted Hughes or the dry wit in Oscar Wilde (I can't remember which now), we drifted — as was our custom — towards music, films, books and other such things. As the steaming cups of coffee appeared on the table before us, signalling the official start of fun hour, she looked around and smiled: "So why did Jai have to die in the end?" We looked up, mouths stuffed with cookie. "You know, in Sholay," she prompted. "Because they had sworn to be friends till their last breath?" someone said. "You know, they also sang that song early on…". "And they knew Gabbar was a formidable enemy," another pitched in. "So the chances of making it out alive were always thin. Right?"
"Yes, but what about Radha?"
Indian cinema and the fates it has traditionally decided for its women raise a lot of questions. Looking back at Sholay and the eye-opening discussion from that afternoon, I have often wondered since then: so what if Jai had really survived? Would the film have gone as far as to show Jai and Radha carving out a new future for themselves like Veeru and Basanti? Would Radha, a widowed daughter-in-law of a "respectable" family, have extracted herself from her circumstances to start a new life with an ex-con? How would Thakur and the rest of the village have reacted to that? Most importantly, how would the audience going to watch the film in 1975 have taken it? Wasn't it just easier then to kill Jai off? The hint of a distant and doggedly platonic "something" with a strapping young man for Radha was probably anyway still pushing the boundaries. Anything more would certainly have been unacceptable. Jai's death was the solution to a lot of unnecessary problems.
A couple of months ago, I watched Alankrita Shrivastava's Lipstick Under My Burkha. In it, Shireen (Konkona Sen Sharma) is a resourceful and lively young woman who works as a salesperson, is popular with her colleagues and employer, and thanks to her spirited nature, is soon able to clinch a promotion. She is also a married mother-of-three who is regularly abused, cheated on and humiliated at home. She is forced to keep her job a secret and must undergo abortions every now and then. She has no delusions about where she stands in her husband's life and wonders sadly as she sits with the film's three other protagonists at the end of the film why she has not been able to earn her husband's love in all her years with him. As the film leaves us with the four women dreaming of freedom from their own respective shackles, the question that pops into my mind is whether a film as rebellious and forthright as Lipstick comes through for its characters in the end. Does Shireen ultimately leave her monster of a husband and take up that full-time job and most importantly, choose happiness for herself? Or do society and all its countless warnings about single, divorced women get to her?
But then there is Secret Superstar's Najma (Meher Vij) who does go through with it in the end. In fact, in a film where things work out fairly predictably for its characters, Najma's decision to sign the papers as opposed to the husband's sudden and miraculous realisation of the pain he has caused her is a pleasantly surprising plot resolution. But then, the sheer scale of domestic abuse endured by Najma in the course of the film coupled with the complete absence of a single human quality in the husband makes it clear early on that escape from him is the only way forward. Meher Vij at the 2018 Breakouts Roundtable spoke of how disturbed playing Najma left her. In the film, Najma's daughter Insia (Zaira Wasim) understands her plight and is desperate to help her get a divorce. She wants it as much as she wants to become a singing star so that in the end when Najma takes her stand which coincides with Insia's recognition as a singer, it is success in its truest sense for her. But do things have to get as bad as that before a woman's demand for divorce, freedom and happiness is accepted and understood by the audience?
So many Indian films have hinted at the possibility of new freedom, hope, love and happiness for female characters stuck in desperate, unhappy situations — but stopped short of an all-out breaking away from those binding circumstances. They have been offered glimpses of a better tomorrow, but one which has always been palpably out of their reach. There is English Vinglish's Shashi (the late Sridevi) who after years of humiliation at the hands of her husband finds acceptance, support and encouragement in the dreamy Laurent. There might even be the prospect of a romance between the two which Shashi vehemently denies and probably even suppresses. In the end she decides to remain with her husband whom, she assures us, she still loves and who, we hope, will be a better husband to her from here on. In the enormously successful and decidedly mainstream Hum Dil De Chuke Sanam too, Nandini (Aishwarya Rai) must accept her new husband because the likelihood of a return to her ex-lover is no longer deemed acceptable. Even in Mr and Mrs Iyer the married Brahmin woman must give up hopes of being with the Muslim man she falls in love with in the course of the difficult journey that the film charts for her.
Film is a reflection of the society it is born out of. And much like society itself, Indian cinema — commercial or otherwise — has largely denied its women the right of choice.
Entertainment
In just one week of its release, Pathaan has broken several box office records.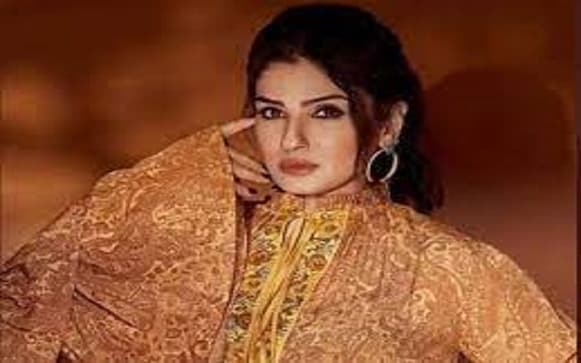 Entertainment
In an exclusive interview with Firstpost's Lachmi Deb Roy, actor Raveena Tandon said, 'I am thankful that I had the privilege to work in both commercial and realistic cinemas.'
Entertainment
Not belonging to the snobs of the entertainment industry, director Vasan Bala doesn't like to differentiate between good cinema or bad cinema, but what he believes in is content that is engaging will reach the audiences.